The clock is ticking on pediatric health
"You have time." Many children, when expressing the desire to grow up, hear this phrase. It's also a phrase that many cancer patients, when seeking a prognosis for their treatment's likelihood of success, cross their fingers and hope to hear. In oncology, time is an incredibly precious resource—we're digging more into this in our lead article for this edition of MedTech Pulse.
But time feels different when we're discussing children. We see kids as having their whole lives ahead of them. We can sometimes even see them as almost immortal—even though they're not. This is partially why, when children are sick or die young, we may see it as a greater tragedy than an older person growing ill or passing away. It's also why we get so angry when devices designed to make children healthy turn out to be defective and harmful.
But children do get sick. Some even to the point of requiring medical devices like pacemakers. However, as we discuss in our second Insight article this week, the medical device market primarily serves adult patients. This leaves children like congenital heart block patients needing to rely on solutions fashioned for adults, which often don't fit as well with their bodies. This issue is why some pediatrics clinicians have been lobbying the FDA to designate all pediatric devices as Breakthrough Devices, to fast-track their approval. But device availability isn't the only issue. Due to how much more time pediatric patients have ahead of them, the replacement of medical devices poses a greater threat. In the case of the pacemakers we're covering this week, most patients are older adults who only have one or two risky replacement surgeries ahead of them. For children looking forward to many more decades of life, the risk of complication from replacement increases dramatically.
Of course, when we discuss time with respect to pediatric health, we must also discuss the key role childhood preventive care plays in any person's lifelong health. Preventing disease andcatching it at the earliest possible moment is the key to unlocking longevity and a healthier future—for individuals, their families, and the human race. One of our best tools in this fight is genome sequencing. Genome sequencing as care has become more and more actionable in clinical contexts as costs have dropped and the technology's speed has increased. In a previous edition of the newsletter, I discussed how excited I am to see many startups blooming in the longevity space and beginning to offer D2C epigenetic testing. Now, genome sequencing is also changing the landscape of pediatric health—on a micro and macro scale. A large European study published this month demonstrated how genome sequencing can expand the number of diagnoses researchers could provide for thousands of children with developmental disorders.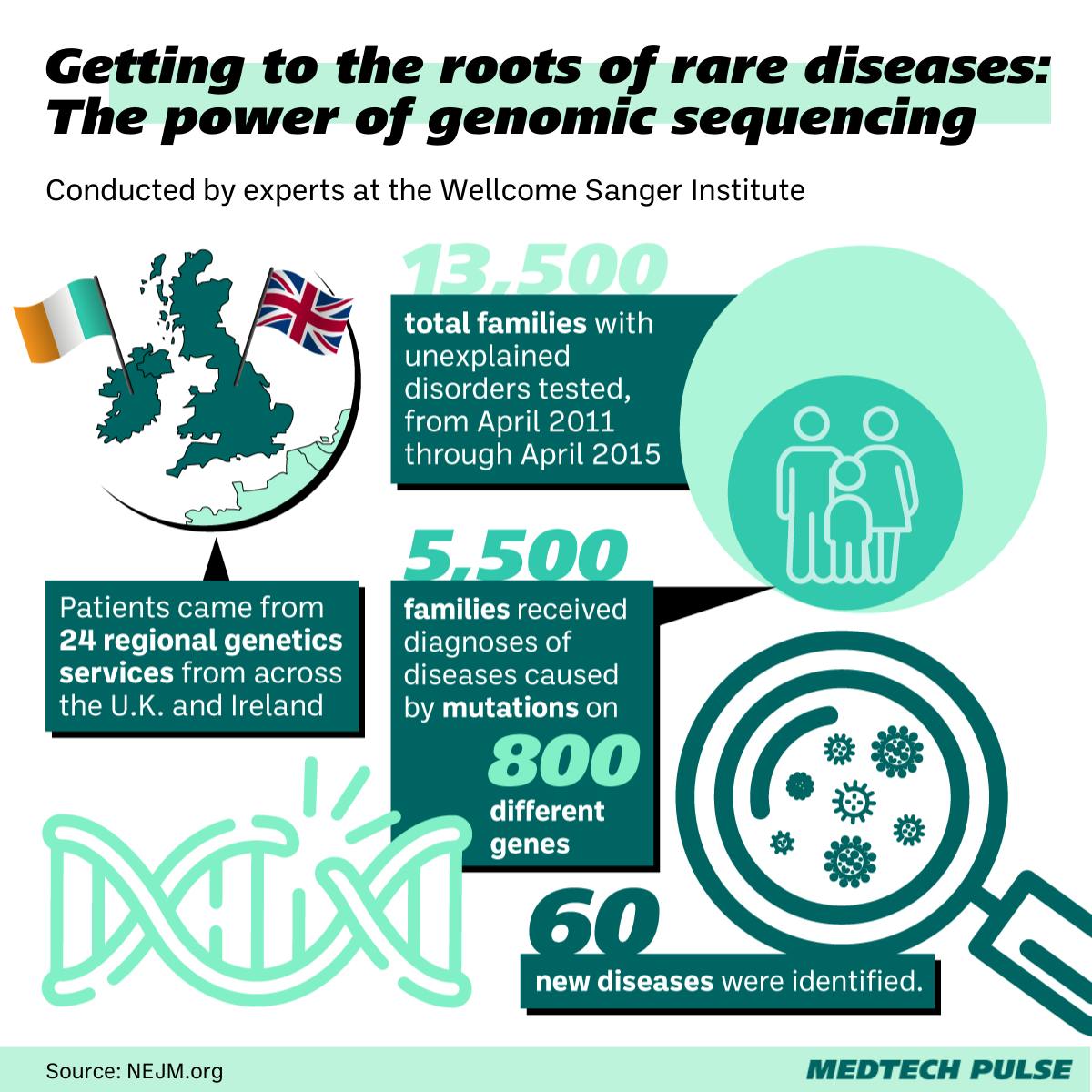 Chart: MedTech Pulse
We can even take our examination of time and children's health a step further: A key period that influences a child's health is before they're even born. To truly prioritize children's health in our industry, we must also prioritize maternal and neonatal health. In our newsletter, we've discussed how medical AI is tackling maternal health. But sometimes—as we're covering in our article this week about primary care for unhoused people in Los Angeles—the way technology can be used to improve health is a bit simpler, such as finding clinical applications of existing tools from GPS trackers to rideshare. 
This brings me to what excites me the most about the medical technology stories we're sharing this week. It is this simple lesson: We don't always need to reinvent the wheel to make a difference in people's lives. As when considering the question of so-called "time toxicity" in oncology, some of the best innovation comes from asking ourselves: "Are we doing the best with the tools and tech we already have?" And if the answer is no, we must get creative to make them work better, faster, and more cohesively. Children—and all of us who benefit from medical technology—deserve those best efforts.