AI Takes on Maternal Health: A new machine learning model predicts emergency C-sections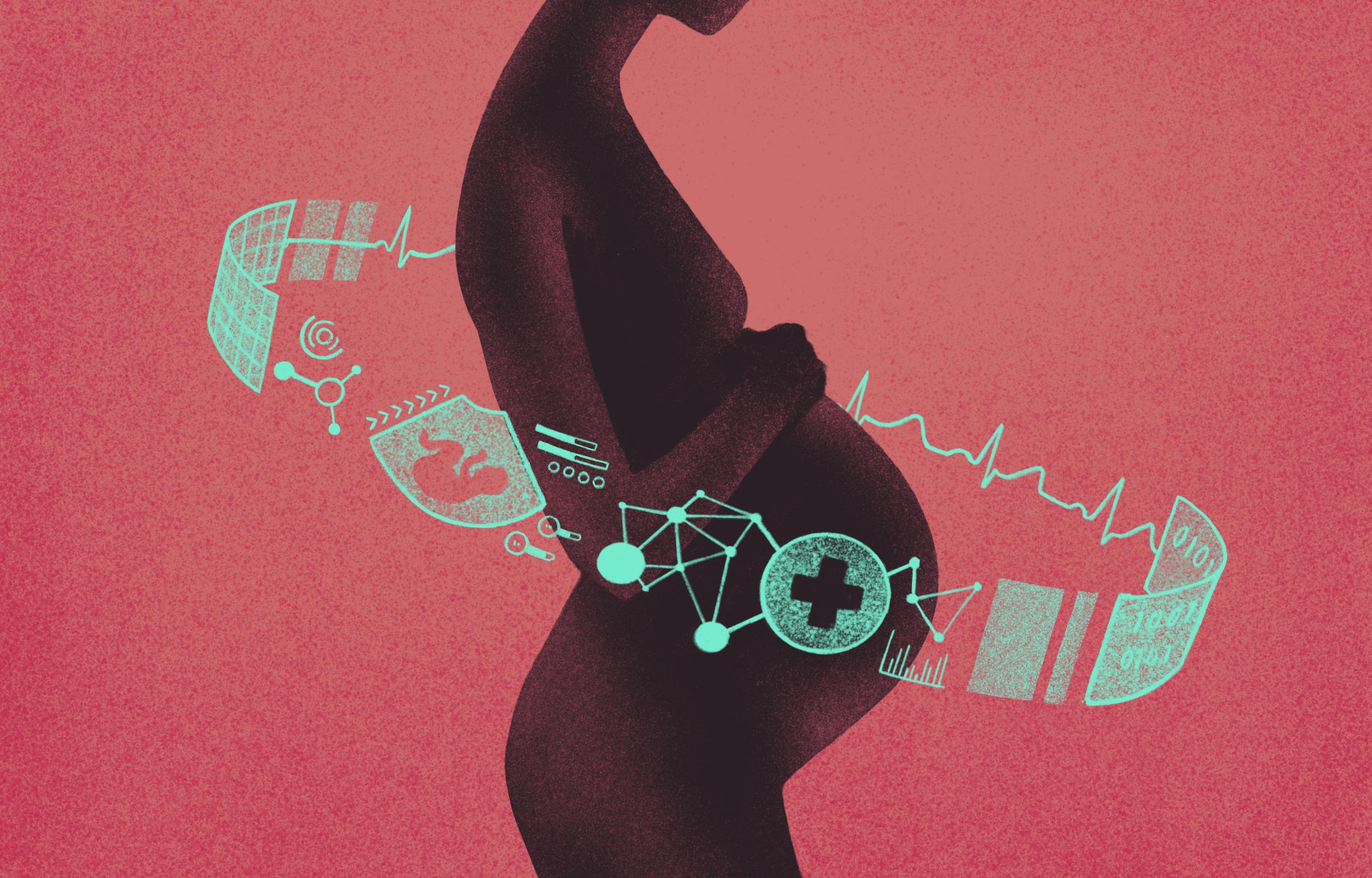 Illustration by Mary Delaney
Researchers at the University of Texas in Austin have developed a machine learning model that predicts a pregnant patient's risk of requiring an emergency C-section.
Currently, 30 percent of U.S. deliveries are by C-section—and one-third of those C-sections are considered emergency C-sections.
Any major surgical procedure carries risks, but C-sections are associated with a higher risk of maternal mortality and a longer recovery time than vaginal birth. In emergency C-section scenarios, the usual risks are compounded by last-minute decision-making by patients and providers as to whether the emergency surgery is necessary. 
This diagnostic is designed to produce a result well before a patient is due to give birth, allowing prospective parents to consider planning a C-section instead.
Given the high maternal mortality rate in the U.S., we're curious as to how this tool may be able to make a difference in this grave public health matter.
How can this model predict childbirth outcomes in the real world?
The researchers started by training the model on an annual Centers for Disease Control and Prevention (CDC) dataset of births. From the dataset of 6.5 million births from 2011 to 2013, the model learned to recognize characteristics—risk factors—most associated with delivery by emergency C-section.
The model came to correctly identify nearly 80% of emergency C-sections—it scored a 0.77 out of 1 on the AUC measure of correctness. 
But how does it fare in the real world?
The researchers' goal with identifying these factors is to make childbirth safer by giving providers these tools to better assess patients' risk. But as is often the case with applying machine learning models to real-world scenarios: outcomes and reactions can vary.
In the UT clinic, provider and patient experiences have been positive.
"It's something that is kind of unique to our practice and I talk to them about it being just an additional data point that we can use to help understand what their likely mode of delivery is going to be," said  Denise Johnson, an OB-GYN at UT Health Austin who has offered the models' risk scores since 2020, as a service to prospective parents when they come in for the first visit.
But unintended adverse experiences are also possible—and important for clinicians to keep in mind.
A discussion of the model featured in STAT pointed out that the clinical use of the model's risk scores could have the unintended consequence of spooking parents into planning unnecessary C-sections. And because the model uses race-based risk factors, it could unintentionally bias the care of Black patients in particular—who are at higher risk of adverse maternal health outcomes in the first place.
It's clear that careful provider counseling is key to the model's success as a clinical tool.
Can AI help address the maternal health crisis?
Maternal health is a big problem in the U.S., which is overrepresented in maternal mortality rates. Better predictive diagnostics (powered by tools like this model) can be part of the answer.
But can AI alone solve this issue? Of course not. 
Medtech as an industry must not overestimate the ability of digital health tools to solve a crisis of this magnitude—at least not alone.
Digital health tools like AI are not a panacea for public health issues which are often structural in nature. The CDC cites social determinants of health—including health insurance coverage, access to quality preventive care, and structural racism—as significant factors in American maternal mortality. Risk scores can recognize these factors' impacts, but other measures are necessary to address them at the structural sources.
Thus, as an industry, we must continue emphasizing that patients' access to quality, equitable care is necessary for our innovations to work the best they can. 
To reduce the burden of maternal mortality, tech-enabled solutions must be paired with increasing access to primary and preventive care. Current and future mothers deserve it.