Tobias Krick (CEO, Healthcare Innovations)
Tobias Krick is co-founder and managing director of Healthcare Innovations, a network that connects innovative players from the healthcare industry to make the most of the opportunities digitization provides. He is also the host of the podcast "Healthcare out-of-the-box," author of various journals and books, part of the BMBF-funded Cluster Future of Care, and an active part of the healthcare community in different social media channels. Tobias advocates for more meaningful innovation in the healthcare sector at all levels, particularly for "out-of-the-box" thinking and more mutual appreciation.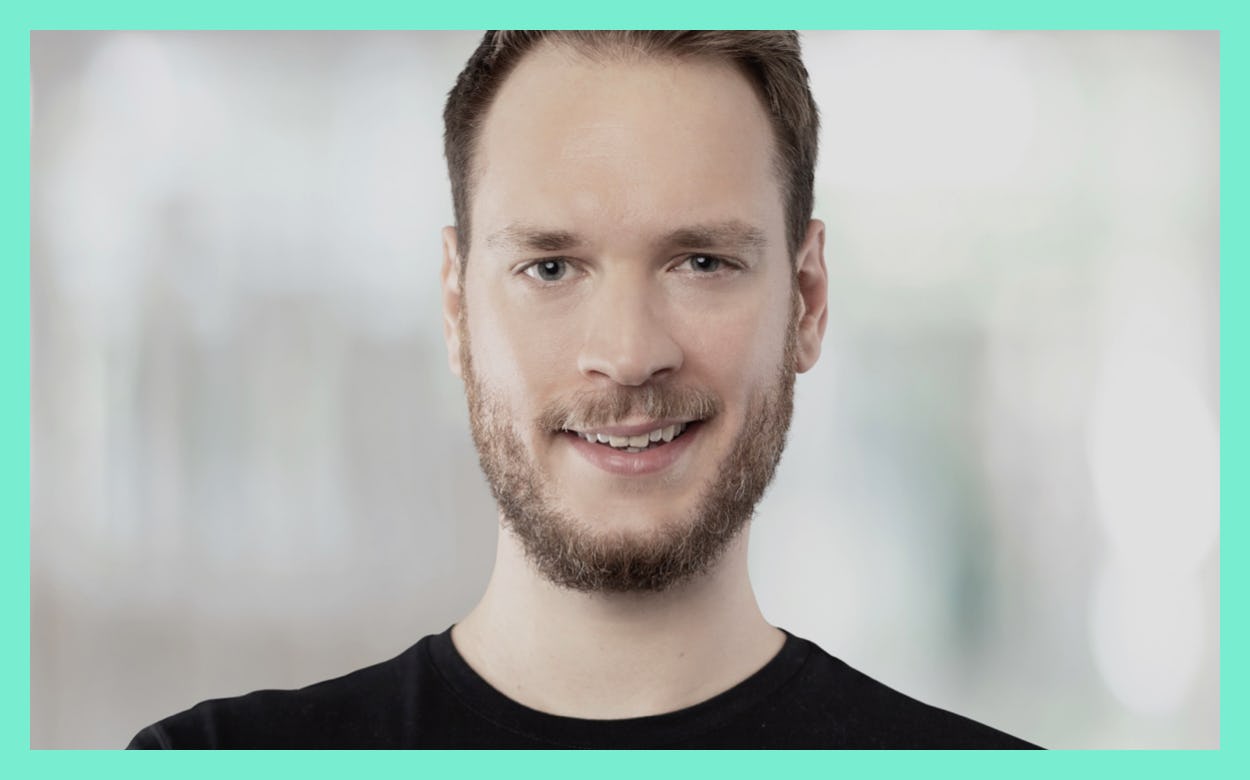 Image: Tobias Kramer
Can you explain your job to a five-year-old? 
My self-imposed mission is to make ideas work that can improve healthcare work. To do that, I make sure the right people in healthcare come together, meet each other online or offline, and get the best ideas for collaboration. I also help make good ideas and people visible, and try to inspire others to follow this particular path.
What excites you most about your job? 
I am inspired by people who dare to think outside the box. Anyone who has the courage to start with a groundbreaking idea in healthcare should be given the chance to try it out and ultimately help a large number of people. I'm thrilled to be able to contribute to that with my work. Seeing a real, tangible impact through my own work makes me happy and grateful.
Which trend will change the future of medicine? 
I believe that advances in longevity research will greatly change the medicine of tomorrow. We have no idea what opportunities and problems a world in which people live longer than 120 years will bring. Advances in biotechnology and artificial intelligence, combined with new medicines and improved prevention, mean that this scenario is not unrealistic in the near future. We just don't know what changes this will bring to the role of modern medicine. In any case, it will be an interesting time.
Looking back, which trends have you missed or underestimated? 
For a long time, I completely misjudged the role of social media for personal health and for the healthcare system in general. This is a topic that many people still don't understand. The opportunities and problems that social media brings are enormous.
Which MedTech initiative or startup deserves more attention? 
I would like to take this opportunity to highlight our network partners from our 2022 Communities. Super exciting startups that we should all keep an eye on are: Catchup Applications, Famedly, Acalta, Kumi Health, Arztkonsultation, Alphatron Medical, InnGo, Clinaris, nubedian, medicalvalues, GWA Hygiene, HEALTHIDENT, CallPima, Cliniserve, and QraGo.
Where would you put a million dollars? 
I would invest it to grow my team and continue to change the healthcare system by being different, thinking differently, and helping others do things differently as well.
What's the best advice you've ever received?
The best advice I ever received was: "Run your own race—stay in your own lane." It doesn't matter what others are doing, or if they reach their goals faster or slower. Whatever goals you may have, please stay on course in your own lane, and only make comparisons with your own course from the past.