Simon Philip Rost (Marketing Director, GE Healthcare)
Simon Philip Rost is the Marketing Director of GE Healthcare's Digital Health and Artificial Intelligence Portfolio in Europe, the Middle East, and Africa. He is a marketing executive with a proven track record of achieving commercial results and leading multidisciplinary teams. Simon has over 15 years of international experience in strategy consulting, program management, marketing, and sales.
Over the last decade with GE Healthcare, Simon has held various leadership positions in marketing and sales in MedTech and Healthcare IT. He has successfully focused on building and commercializing solutions that bring together the entire healthcare portfolio, including medical devices, healthcare IT, digital solutions, consulting, and services. 
Before his time at GE Healthcare, Simon established himself as an expert in marketing, technology, strategy, and sales working for the boutique management consulting firm Daemon Quest, now part of Deloitte. 
He holds a bachelor's degree in International Business Management from the University of Applied Science Osnabrück, a Master of Business Administration from IE Business School and NYU Stern, and a master's degree in Marketing and Communication from ESCP Europe. Simon is a professor of Digital Healthcare Management at IE Business School, the European Corporate Chair of HIMSS, and a mentor to digital health, health tech, and artificial intelligence startups.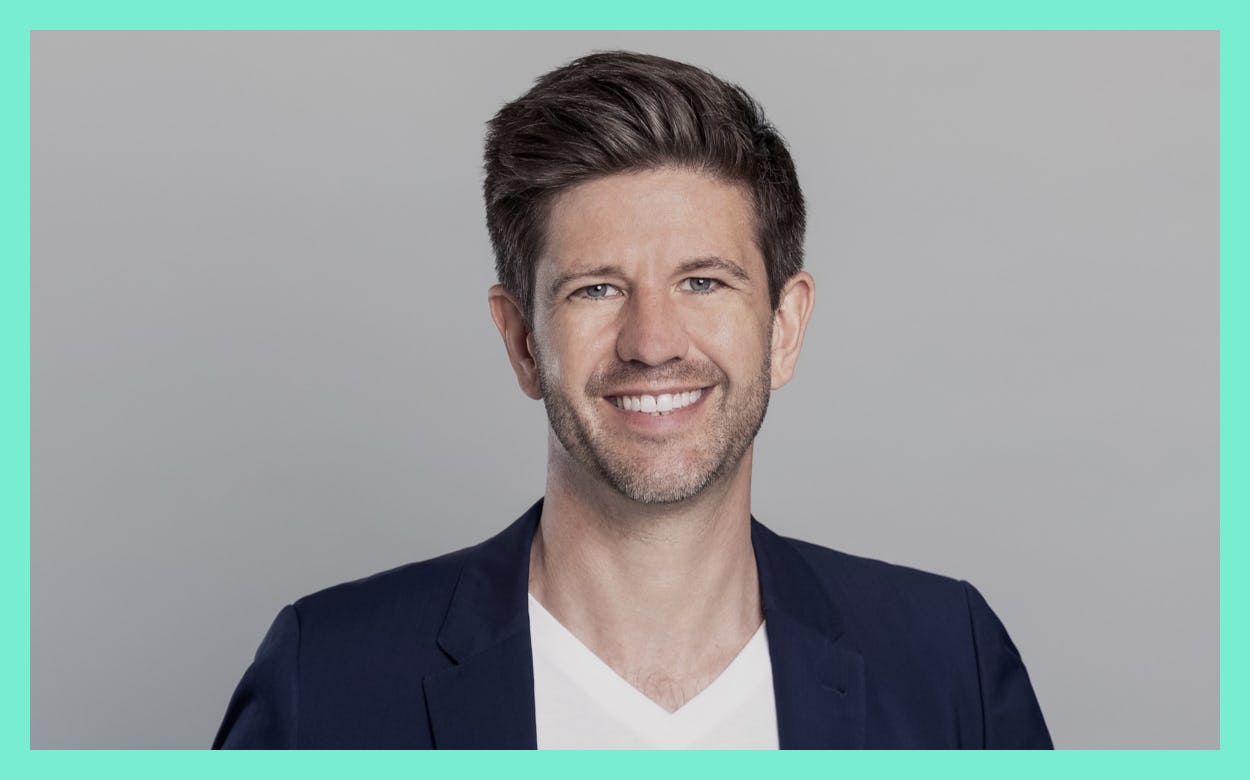 Image: Simon Philip Rost
Can you explain your job to a five-year-old?
Everybody will get ill at some point in life, that's a fact. Some of these diseases could have been prevented if the doctor had the right information from the patient at the right moment in time. Patient data is an abundant resource in healthcare, yet unfortunately, 95% of the data ends up unused in siloed IT systems. At GE Healthcare Digital, we are breaking down these data silos to find nuggets of information and convert them into medical wisdom that can help healthcare professionals to make better decisions for the patient. My job consists of commercializing these digital health solutions.
What excites you most about your job?
Few industries are as simultaneously complex, comprehensive, and fascinating as healthcare. Don't underestimate the power of industries that have a strong purpose like our sector. It is very rewarding to get up in the morning and go to work knowing that my work has a direct impact on people's lives and health. Furthermore, it is fun to work on technologies that offer new and innovative ways of promising to improve clinical outcomes, elevate the patient experience, and liberate caregivers—such as digital health innovations, cloud computing, and artificial intelligence. 
Which trend will change the future of medicine?
Successful healthcare organizations will merge clinical medicine and data science. Four current trends accelerate this merge of sciences and thus should be on the radar of every decision-maker in the healthcare space.
a. The connected and empowered patient
b. The rise of digital health technologies and artificial intelligence 
c. The convergence of healthcare, fitness, and wellness
d. An emerging collaborative health ecosystem
If our industry deeply understands these developments and fully embraces today's technological capabilities, then the delivery, access, and experience of healthcare will improve accordingly. I believe that the healthcare of the future will be data-driven, personalized, virtual (digitally-enabled), prevention-focused, and value-based. Digital technologies will accelerate our way of getting there.
Looking back, which trends have you missed or underestimated?
Two important advances should be in the spotlight. One is a mindset shift, while the other is technological: Patient engagement and cloud technologies. 
The value and the potential of patient empowerment, patient engagement, and patient-centricity are underestimated today. It's the duty of all of us to work on our digital knowhow, and on our health literacy. Patient or consumer engagement is a key lever in shifting our sector from sick-care to healthcare.
From a technological point of view, I consider cloud computing one of the main drivers of digital transformation in our sector. Cloud computing is democratizing access to innovative digital health technology in a flexible, secure, and scalable way. If we embrace cloud technologies and address data privacy concerns, we will be able to accelerate the digital journey of healthcare.
Which MedTech initiative or startup deserves more attention?
I just returned from HIMSS in Orlando, where digital health platforms have gotten a lot of attention. These emerging technologies will enable hospitals and healthcare systems to effectively deploy the clinical, workflow, analytics, and AI tools required to improve care delivery, promote high-efficiency operations, and increase revenue growth while reducing the IT burden that typically comes with installing and integrating apps across the enterprise.
On the startup side, I consider FORWARD Health's tech-powered, personalized, and consumer-focused primary healthcare model very promising. FORWARD Health has the potential to shift the focus from treatment to prevention, strongly involving consumers early in the prevention and care process. I believe this shift is exactly what our sector needs, and thus, the startup will be commercially successful. 
Where would you put a million dollars?
If I were to win the lottery, I would split the amount into three parts. One part I would donate to enable the education of young talent, as I did recently by donating to the IE Foundation of my alma mater. Another part of the money I would invest in a promising digital health startup, and the remaining part, I would use to pay off the mortgage of my better half and myself. 
What's the best advice you've ever received?
One of the better pieces of advice I received from my former basketball coach. He said: "Half of the battle is just showing up and embracing the challenge." In several situations in my career and my personal life, this advice turned out to be true.