Saskia Mülheim (Digital Product, atai Life Sciences)
Saskia Mühlheim is an associate on the digital product & data strategy team at atai Life Sciences—a clinical-stage biopharmaceutical company aiming to transform the treatment of mental health disorders. She studied Biomedical Science with a focus on Neuroscience at the University College London and worked on research and drug development in laboratories at UCL and the UCL Cancer Institute before gaining a M.Sc. in Innovation and Entrepreneurship from Esade Business School in Barcelona. Before joining atai, she gained MedTech experience at Virtual Bodyworks and Biel Glasses.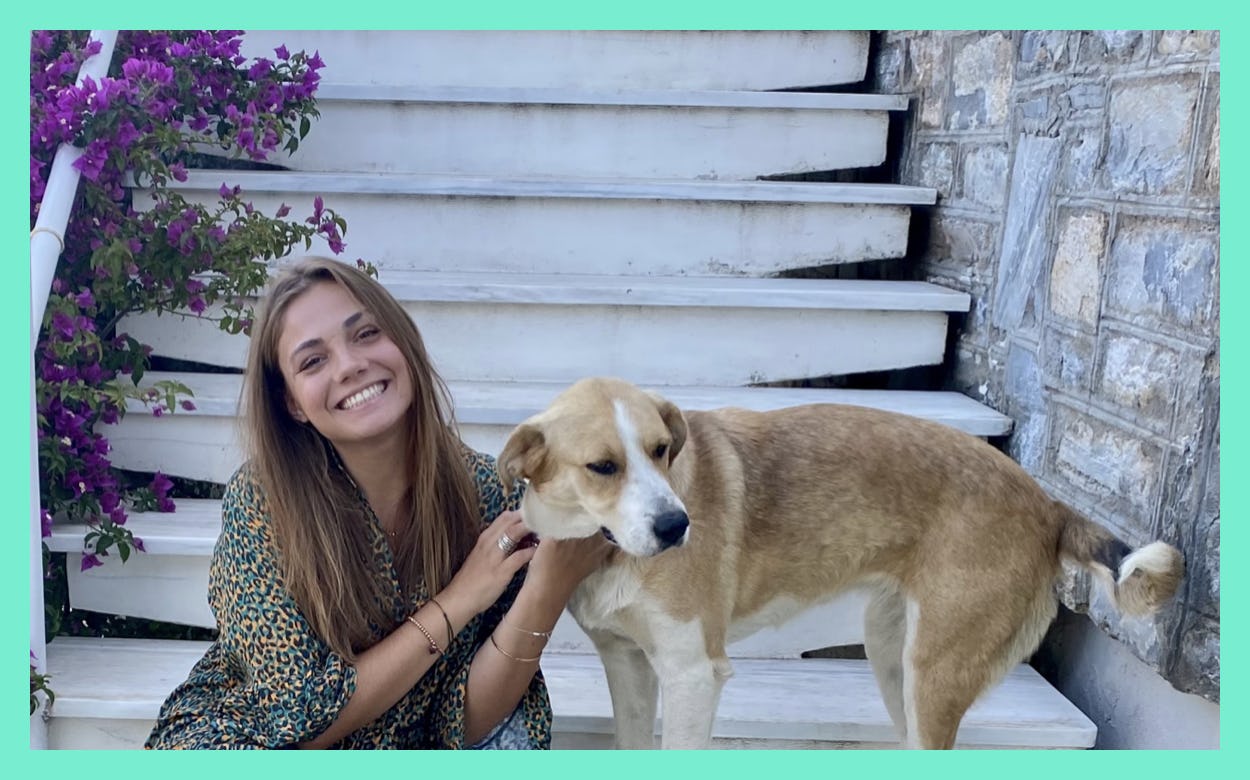 Image: Saskia Mühlheim
Can you explain your job to a five-year-old? 
There are millions of people in the world who suffer from mental health problems. This means that for them, it is more difficult than others to go through life. They think and feel differently about themselves and the world than other people, which can make life feel much harder. Like with other health problems, there is medicine that can make them feel better—but these medicines only work for some people, leaving others suffering for years. However, there is also a special kind of medicine that has been shown to help exactly these people. It is a very powerful medicine, because it can help people change the way they think about themselves and the world, almost like a reset button. atai is working on making these medicines available to people everywhere.
But it's a bit more complicated than that. This medicine is very powerful and can make people feel a lot better very quickly, but to keep feeling better, people need to be supported by talking about their feelings and changing their behaviors. This is usually where a therapist comes in. But therapists are expensive, many people don't live close to one or can't afford one, and, most importantly, there just aren't enough therapists for everybody who needs one. That's why my team and I at atai are working on developing technology that supports people who take our special medicines. Because all of this is pretty new, we have to consider lots of big questions to figure out how we can get both the medicine and the technology to everyone who needs it.
What excites you most about your job?
There are so many things that excite me about my job. I work at the intersection of exciting areas like neuroscience and technology with some of the smartest and kindest people I have ever known, and I know that what I do day-to-day has the chance to help millions of people. It's hard to choose just one thing.
atai's mission is to heal mental health disorders so that people everywhere can live a more fulfilled life—and you can really feel that everybody working at atai lives and breathes this mission. It is at the core of everything we do. Many of us have either suffered from mental health disorders ourselves, or we have had someone close to us affected, so this is something deeply personal to us. It is exciting and incredibly motivating to be able to do something about it! 
Which trend will change the future of medicine?
Precision medicine, and I'm particularly excited about precision psychiatry. We are experiencing a global mental health crisis, with 1 in every 8 people living with a mental health condition. And still, mental health disorders are notoriously difficult to treat because they are so heterogeneous that targeting a single specific biological target with a drug does not treat all patients in need of therapy. Depression is not a single disorder, there is not only one type of depression but many, and all forms need to be treated in different ways. Only 40-60% of people respond to SSRIs, and even then, the effect may not be long-lasting. That said, even though that is a disappointingly low rate, and we need more and different therapies, they do work for some people. The challenge is to find out who responds to which therapy, by extracting phenotypic features from patient data.
Looking back, which trends have you missed or underestimated?
I'm not sure if it counts as a trend, but I have underestimated the power of social media and how damaging it can be. Not only in how it has increased the prevalence of depression, anxiety, and eating disorders, but also in how it can divide society and shape and even manipulate political views. 
Which MedTech initiative or startup deserves more attention?
There are a lot of startups developing digital biomarkers that I find very exciting. Having spoken about precision psychiatry earlier on, I think that especially in mental health, a lot of personalization will be enabled through patient-generated digital data. Psychiatric disorders like depression or schizophrenia are different from other disorders in that it's hard to objectively assess disease status, treatment effectiveness, and outcomes, which are mostly measured based on patient reports. At the same time, these disorders manifest with changes in mood and behavior that can be easily tracked using, for example, a smart phone. You can objectively measure things like physical activity, cognition, or sleep. You can even track sociability using actigraphy, GPS mobility, or bluetooth handshakes. I think that there is a lot of potential in finding and generating evidence for digital biomarkers for mental health disorders.
Where would you put a million dollars?
I, personally, would invest half of it into finding new mental health treatments and building the infrastructure to support them—of course I would invest a big chunk into atai. And the other half I would use to support animal rights and wildlife conservation.  
What's the best advice you've ever received?
"Don't believe everything you think." This piece of wisdom was revealed to me on a Topshop tote bag when I was 21, but it stuck. Everyone could stop every once in a while and ask themselves how much of what we think is really biased by the culture we live in, media portrayals, our upbringing, and our own experiences.