Niklas Spichalsky (CEO, MySecondEar)
Niklas Spichalsky is Founder and Managing Director of MySecondEar—a digital hearing-aid provider that makes buying hearing aids easy and affordable. MySecondEar solves a problem that Niklas himself knows all too well. Due to a congenital hearing loss, he has been wearing hearing aids since childhood. No matter which hearing care professional he went to, he always encountered the same problems: lack of transparency, time-consuming fitting processes, and overpriced hearing aids. And it is exactly these problems that MySecondEar wants to solve. Niklas previously learned his craft at Rocket Internet, Bang & Olufsen, and Tonnser. He studied Business Administration and Economics at the Copenhagen Business School, as well as Business Administration and Economics at the University of Passau and the Southwestern University of Finance and Economics in Chengdu, China.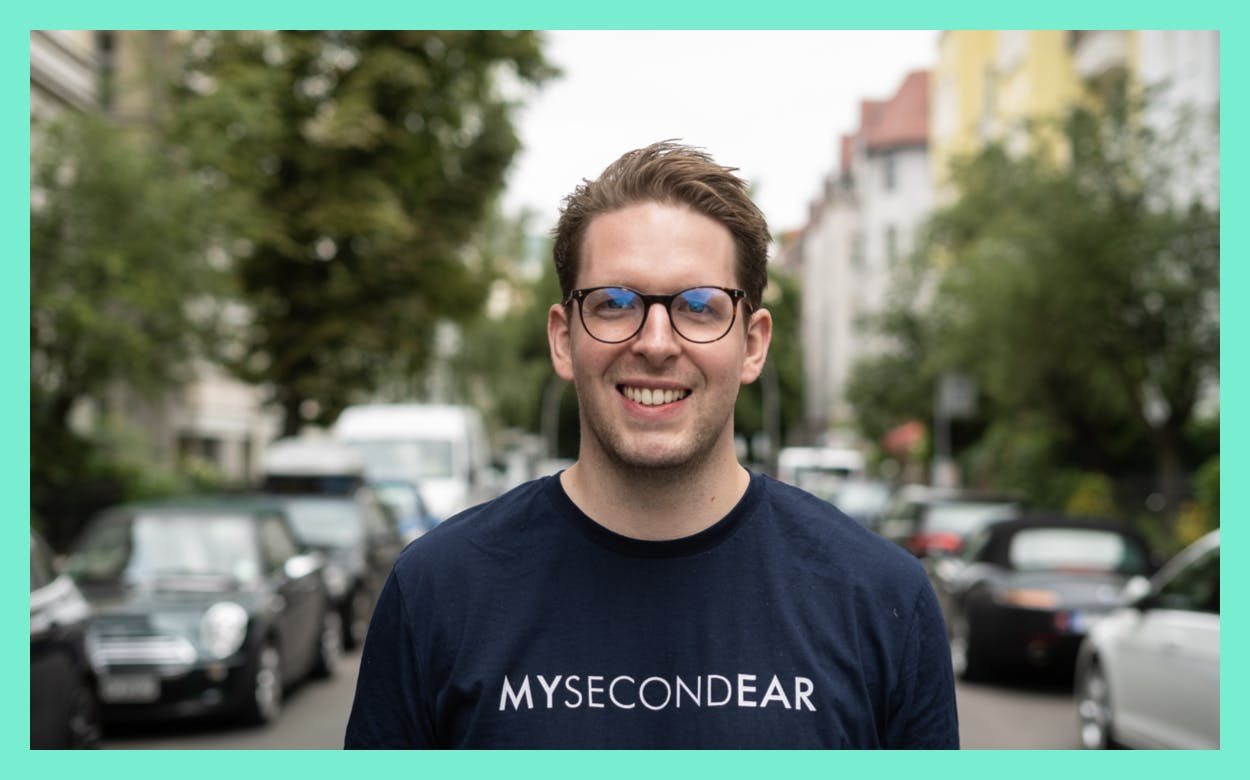 Image: Niklas Spichalsky
Can you explain your job to a five-year-old? 
We change people's lives for the better by giving them back their hearing sense.
What excites you most about your job? 
I am hearing-impaired myself, so I know the feeling of slowly losing a sense. New hearing technology gives me hope that I will be able to communicate using speech in the future. However, currently, new technologies such as hands-free calling, listening to music, or getting navigation on my bicycle through the hearing aids excites me the most. 
Which trend will change the future of medicine? 
I believe that we will use more online services in the health industries. Physical doctor appointments are very time-inefficient. Long waiting hours, long waiting times for appointments, and dependability on opening hours are all problems that will be solved using more telemedicine. Additionally, telemedicine can reach even the most rural places, which can be to the benefit of everyone. 
Looking back, which trends have you missed or underestimated? 
I am constantly thinking about various business models and new ways to do things. At MySecondEar, we have very knowledgeable advisors from diverse backgrounds, and thus, we make sure to always use the latest technologies to stay up-to-date with the latest trends. 
Which MedTech initiative or startup deserves more attention? 
I believe that the MedTech space generally deserves more attention. We will become an older generation and thus be subjected to aging in a different way. As more people become older, more people will be suffering from hearing loss due to age, for example. Untreated hearing loss can lead to dementia and social depression (due to isolation). There will be many more challenges that we will have with an aging population, and we have to look at them starting now. 
Where would you put a million dollars? 
Straight into MySecondEar. Where else?
What's the best advice you've ever received? 
Products and services need to be built for customers. Hence, you will get the best advice from them. Always. You just have to listen, prioritize, and execute.