Niclas Schwarz (PM, Darvis)
Niclas is DARVIS's Project and Partner Manager for healthcare projects in the DACH region. With his background in software development and as a sustainability expert, he has acquired project experience in healthcare, pharmacy, and banking. DARVIS, headquartered in the global healthcare hotspot of Nashville, Tennessee, transforms hospitals into intelligent autonomous environments through the delivery of efficiency in operations and hygiene—the ultimate in patient-centric care. DARVIS uses machine vision and learning to make sense of clinical objects and processes in a real-time geospatial context.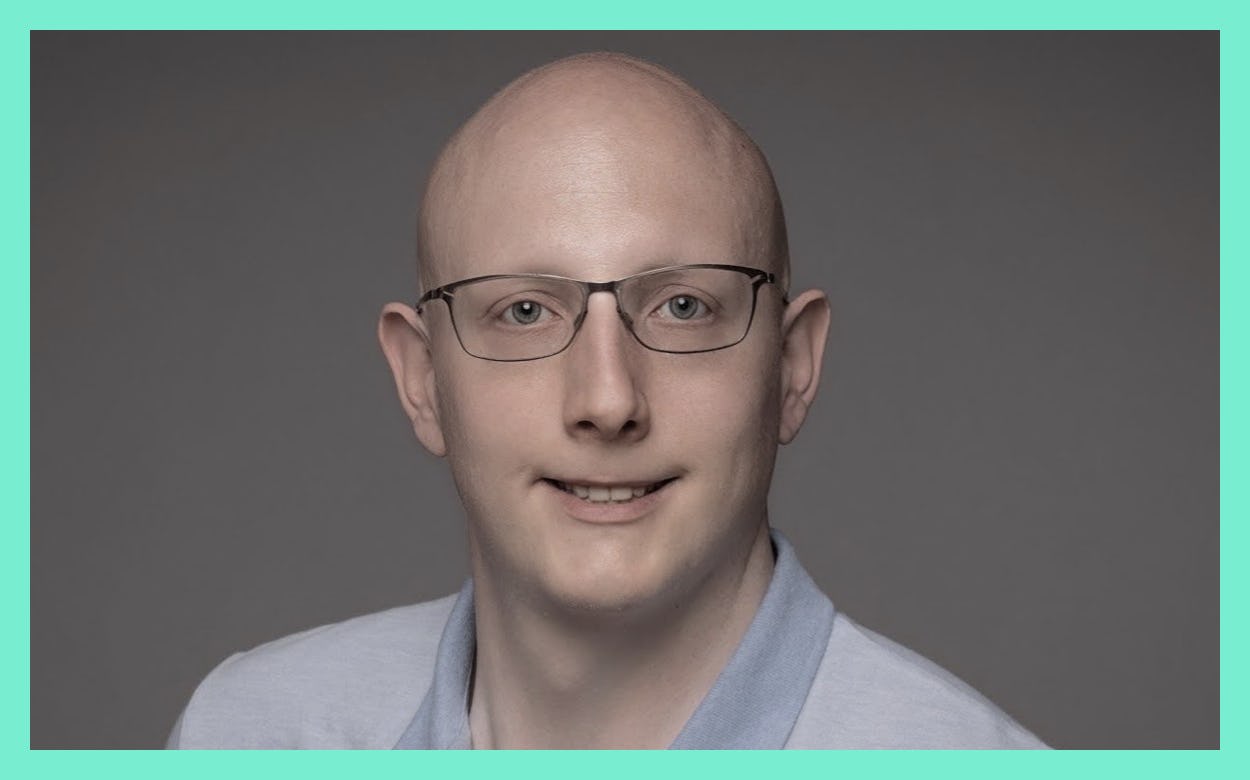 Image: Niclas Schwarz
Can you explain your job to a five year old?
My job is to set up devices and sensors, which help hospitals find their stuff more quickly. Before everything works, we need to talk a lot. Together we can find beds, wheelchairs, boxes, instruments, and even let hospitals look into the future! Another device of ours tells hospital staff whether they are wearing all the necessary clothes for their job, ensuring they haven't forgotten anything. You can say we are only happy if we make people's lives easier.
What excites you most about your job?
We help people solve tasks they don't like (finding equipment, scanning objects, documentation, etc.), so they can take better care of their patients and complete other important tasks. By keeping our promise to the client, we can do our part to relieve nurses and hospital workers from unnecessary tasks. Currently, a lack of capacity seems to be the biggest challenge for almost everyone in the global healthcare industry, which shows me the importance of our mission.
Which trend will change the future of medicine?
By introducing AI into healthcare, like through our computer vision technology, we can build the hospitals of the future where humans can once again do what they are best at: taking care of humans. Algorithms can assist doctors in finding the right diagnosis and treatment, while many documentation-, coordination-, and logistics-related tasks will be done by smart machines.
Looking back, which trends have you missed or underestimated?
Before starting at DARVIS, I didn't know how quickly AI models could be trained to do complex tasks. My impression is many hospitals are lacking this insight as well, and they don't know what they are missing.
Which MedTech initiative or startup deserves more attention? 
SaaS/PaaS (Productivity as a Service). This describes an individual choice of applications that help hospitals run more efficiently. On top of cost savings, this will help in setting the focus once again on patient-related tasks.
Where would you put a million dollars?
Into companies at the intersection of healthcare and computer vision. From today's perspective, the use cases are seemingly endless, and the financial benefit for hospitals is already very obvious.
What's the best advice you've ever received?
If you are passionate about innovations and disrupting old patterns, it is easy to get worked up by conservative views and unnecessary obstacles. The best advice that helped me maximize my impact: Choose your battles and give it time.