Dr. Nayan Kalnad (CEO and Co-Founder, Avegen)
This week, we have Nayan Kalnad. 
Dr. Nayan Kalnad has over 20 years of experience in healthcare. He began his career as a practicing provider before transitioning into the world of pharma to work at the forefront of digital health innovation at Janssen. He is now CEO and co-founder at Avegen: a technology company that helps health organizations build digital health products that empower patients to manage long term health conditions.
Nayan is motivated by the needs of the patient, can empathize with the challenges clinicians face and is energized by how Avegen's work enables data to impact lives. Avegen's products have been used by over 1 million people globally and include maternity monitoring tools, cardiac rehab apps, and digital HIV care programmes.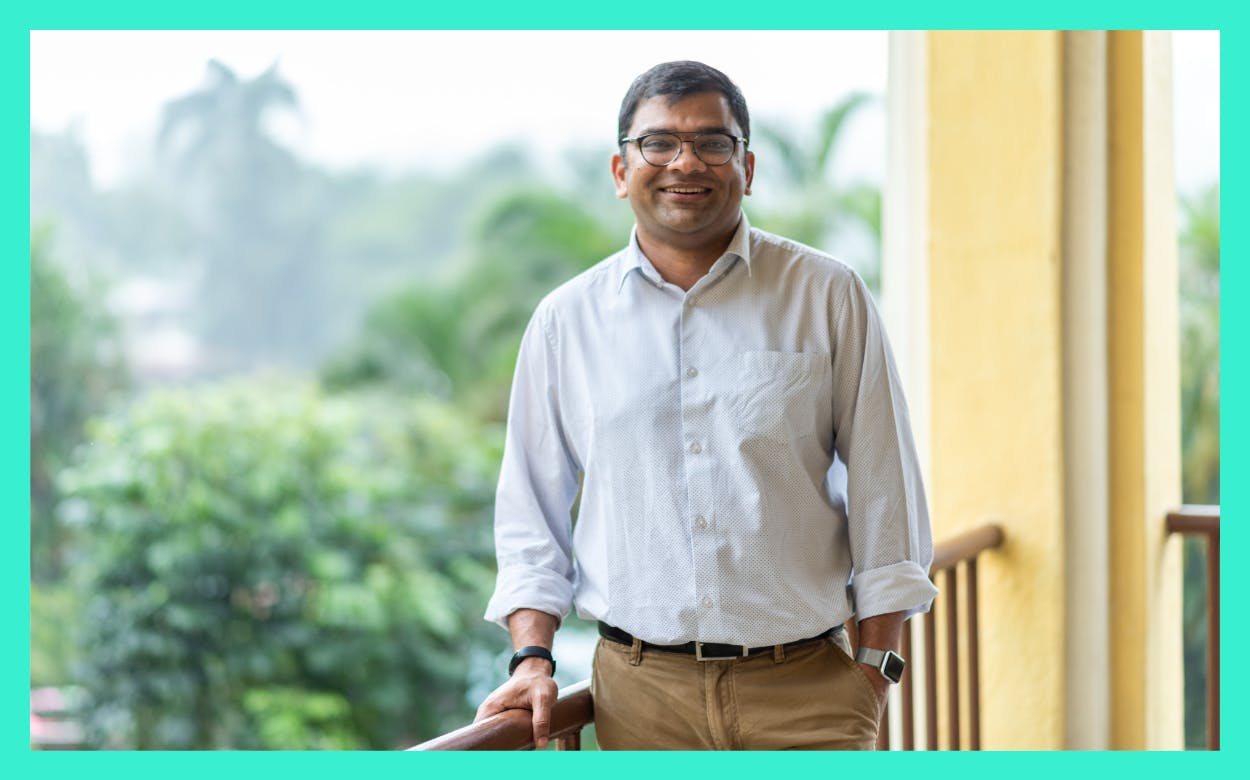 Image: Dr. Nayan Kalnad
Can you explain your job to a five year old? 
I build apps to help people live happier, healthier lives. 
What excites you most about your job? 
The prospect of changing patients' lives for the better through groundbreaking health tech. The right digital tools have immense potential to improve patient outcomes and transform the quality of care that patients experience. 
In 2022, the global digital health market was valued at $210 billion—and it's estimated to grow to $800 billion by 2030. As the sector continues to grow, the technology that companies like ours are able to develop becomes more and more advanced, which means we can give patients even more support and ease the burden on struggling health services globally. It's an exciting time to work in health tech.
Which trend will change the future of medicine? 
I see AI having a huge role to play in the future of healthcare. The market is already growing rapidly, with tools that can analyse patient data, speed up and automate administrative processes, and improve the accuracy of diagnoses already in the works. These kinds of tools have the potential to save clinicians valuable time, as well as improve the quality of treatments patients receive, by empowering doctors to make better-informed decisions about treatment.  
The biggest challenge preventing the widespread adoption of AI at the moment is safety and regulation. Regulatory standards have not kept pace with innovation—and we are still working out how to reliably use AI in a safe way. But the potential in the market is huge and will certainly have a huge impact in years to come.
Looking back, which trends have you missed or underestimated? 
I definitely underestimated the impact that 'Black Swan' events (an event that is improbable or unexpected, but has huge consequences) could have on the uptake of Digital Health Products. The 'Black Swan' event that pretty much overnight increased the acceptance of digital health products was the COVID pandemic. It's had a huge impact on our business.
Which medtech initiative or startup deserves more attention? 
Devices for Dignity: a medtech cooperative focused on developing technologies for people with long term health conditions, by pooling resources and expertise. 
Where would you put a million dollars? 
I would invest a million dollars in improving awareness of, demand for, and access to good quality healthcare services and products around the world. 
What's the best advice you've ever received? 
That as a founder or CEO, it's important to regularly remind yourself that you are a fallible human and cannot be responsible for everyone and everything, all of the time. As the head of a company, it can be all too easy to take everyone's burdens on, but this can lead to burnout. And over the years I have often returned to this piece of advice, reminding myself that I'm only human and that I need to look after myself, too. 
I try to view mistakes as opportunities to learn, take regular exercise, and seek professional support if things are getting overwhelming. I know that these things work for me—and it's important for me to stick to these habits in order to give my team the best version of me.