Prof. Dr. med. Mathias Goyen (GE Healthcare)
Prof. Dr. med. Mathias Goyen is Chief Medical Officer EMEA of GE Healthcare, a $17 billion division of General Electric. Mathias is responsible for leading GE Healthcare's medical, clinical and evidence generation strategies for product modalities in Europe, the Middle East & Africa. Together with his team he provides leadership in healthcare economics and outcomes research and comparative effectiveness research to develop customer value propositions for new and existing products.
Mathias began his career as a diagnostic Radiologist working in Essen and Hamburg/Germany. He was appointed Professor of Diagnostic Radiology at the University of Hamburg/Germany in 2010. Mathias' previous experience also includes 5 years as Managing Director of UKE Consult and Management GmbH, a subsidiary of the University Medical Center Hamburg where he was responsible for the overall consulting and foreign business of the University Medical Center Hamburg. Together with the leadership team of the hospital, Mathias established a Comprehensive Cancer Center linking clinical medicine with new oncologic research strategies.
Mathias holds a medical degree (MD) from the University of Bochum, Germany. He has also been secretary-general of the German Chinese Society of Medicine, Berlin, from 2005 - 2019.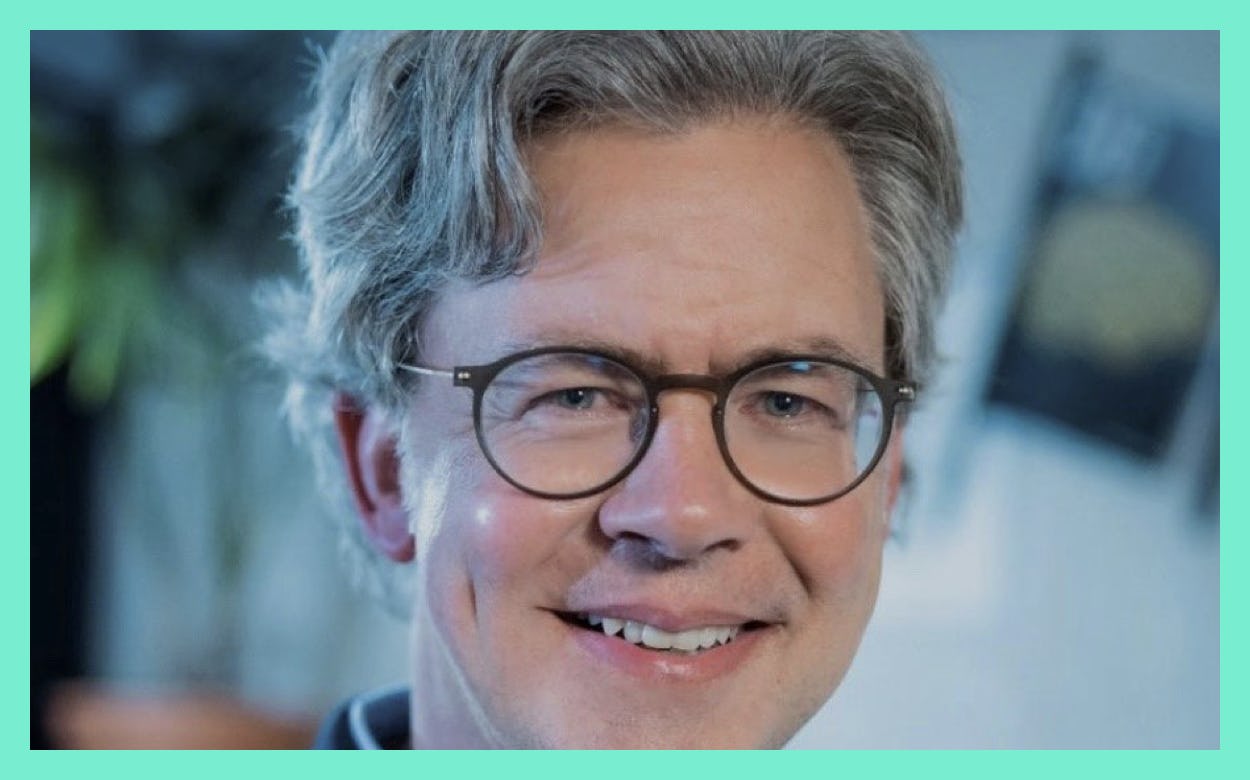 Image: Prof. Dr. med. Mathias Goyen
Can you explain your job to a five year old?
With my team — who provide innovative tools and solutions — I help doctors and technical assistants to see inside the body and diagnose and treat diseases in their patients earlier and more precisely so that less people die from cancer, for example.
What excites you most about your job?
Working for a company that produces cutting-edge medical technology that supports doctors to help patients was always going to be exciting for me as a trained radiologist. In addition, having contact with colleagues in countries all around the world on a daily basis, and working for a truly global company, that makes decisions from a global perspective rather than from one centralized headquarter, as well as encouraging the involvement of all employees worldwide — this is truly awesome. At GE Healthcare, every voice makes a difference, and every difference builds a healthier world.
Which trend will change the future of medicine?
Digital solutions powered by artificial intelligence will fundamentally change how we will practice medicine in the future because they reveal great benefits: Greater precision and productivity, faster availability, less administrative work, and the spatial separation of physician and patient. We are undergoing a paradigm shift from 'Why digital?' to 'Why still analog?'
Looking back, which trends have you missed or underestimated?
As an industry, we have missed investing in continuous innovation in infectious disease management. Soon after the COVID-19 pandemic began, it was apparent just how unprepared the healthcare sector was to handle the situation. Within a few weeks, the entire sector mobilized to combat the spread of the virus. The tragedy of the pandemic accelerated innovation in the healthcare industry.
Which MedTech initiative or startup deserves more attention? 
With the rise of digital care during the pandemic, the space is growing for innovation that directly addresses consumer needs. The healthcare industry as a whole seems to be moving towards at-home care as a part of the "new normal" of social distancing and remote work. These may be the right circumstances for tech-based solutions to address the key issue within many healthcare systems, inadequate access. Healthcare tech startups can take this opportunity to create home-centered solutions that bridge healthcare access for vulnerable communities. These startups deserve more attention.
Where would you put a million dollars?
I would donate part of the money to aid organizations and use the other part to secure my pension plan!
What's the best advice you've ever received?
"A candle loses nothing by lighting another candle." Our Latin teacher gave us this sentence in school. People cannot survive or succeed in life by not receiving assistance from other people. When you help someone, you lose nothing, but you gain something that you probably cannot see immediately but you will see when time goes by. Be a giver, not a taker.