Marian Haescher (Guardio Health)
Marian Haescher is one of the brains behind Guardio, a spinoff company of Fraunhofer IGD in Rostock, Germany.  Guardio develops a smartphone-based ECG. 
Mr. Haescher is a member of the Association for Computing Machinery and a member of the IEEE. In addition, he is the author of numerous peer-reviewed publications, provides review services for international conferences and journals, serves as a member of program committees, and works as an organizer of international conferences and workshops.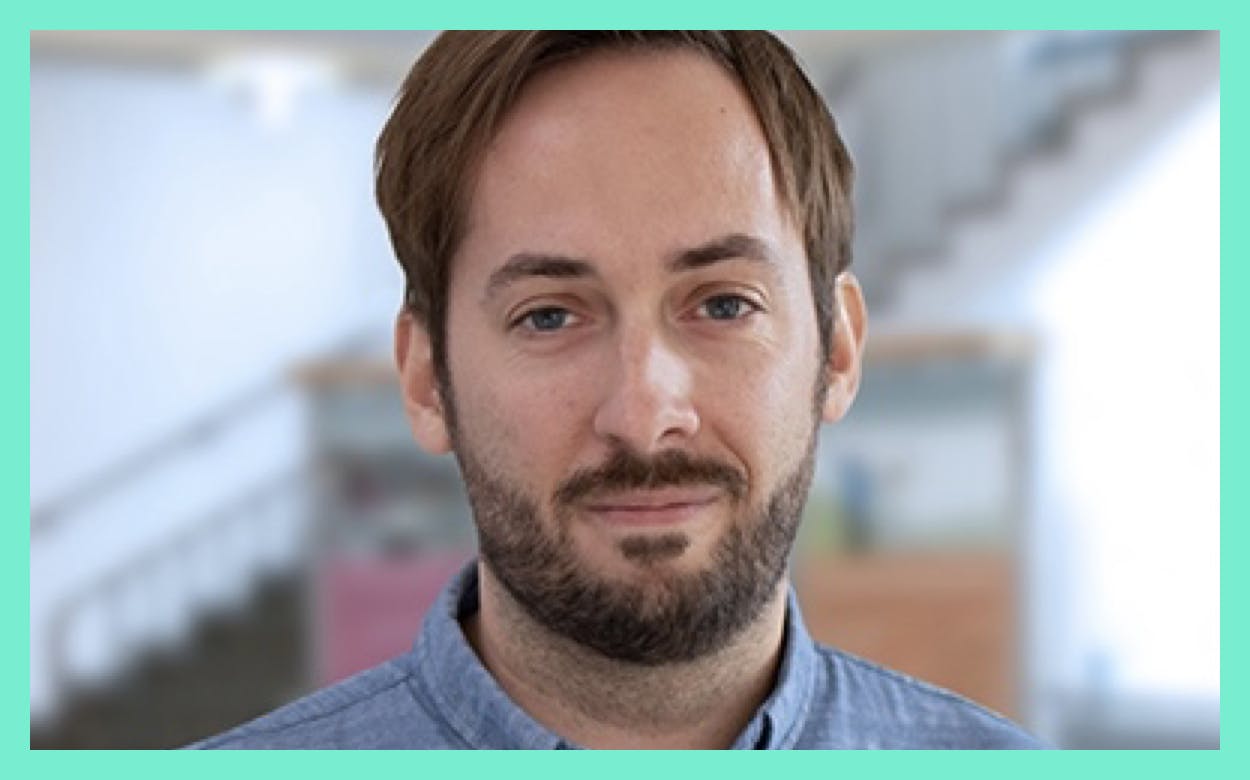 Image: Marian Haescher
Can you explain your job to a five-year-old? 
My job is to make important checkups available for everybody so they can analyze their heart health from anywhere at any time. That way, they can quickly detect problems and stay healthy and safe.
What excites you most about your job? 
With my background in engineering, I love to develop innovative solutions and watch them come to life and affect and improve people's lives.
Which trend will change the future of medicine? 
The analysis of multimodal healthcare data using advanced AI models will enable the diagnosis of complex diseases in a way that is far ahead of current standards and approaches. In addition to innovations in AI, this will be enabled by a multitude of technologies (e.g., wearables, electronic health records, innovative visualizations). Our solution, Guardio, will contribute to these innovations by providing expertise in all relevant areas, from health data, to the involvement of physicians and patients, to diagnosis and back, as we believe you have to challenge and improve all steps in the process to provide a great customer experience.
Looking back, which trends have you missed or underestimated? 
I'm not sure whether I've overlooked a trend, but I still miss solutions that integrate patients' and users' input regarding their needs and wishes to feel empowered to self-direct the way they deal with their health issues. Our healthcare system is still very reluctant to include patients in the data collection process—to enable them to understand the outcomes and consequences of their diagnoses, and to provide information at different levels of detail, depending on each recipient's needs. As of now, knowledge about our situation belongs to the physicians in charge, who are the gatekeepers of our personal data and treatment options.
Which MedTech initiative or startup deserves more attention? 
I deeply believe that collecting and interpreting multimodal and heterogeneous data from wearables and our environment will be key to the future of healthcare. In addition to our own approach to this problem, I really admire the work of some of my former colleagues and their endeavor Thryve. 
Where would you put a million dollars? 
With our Guardio technology, we provide desperately-needed diagnostic capabilities to as many people as possible, as quickly as possible. I would invest my money here in order to speed up this process.
What's the best advice you've ever received? 
Share responsibilities quickly: Even if you are a perfectionist, you cannot do everything on your own while staying efficient and guarding your own health.