Manuel Opitz (CEO and Co-Founder, deepeye)
This week, we have Manuel Opitz. 
Before co-founding deepeye Medical as CEO, Manuel Opitz studied industrial & bioengineering at RWTH Aachen and Trinity College Dublin (MSc). After corporate experiences in technology scouting and operations management in Germany, China, and Switzerland, he pursued postgraduate studies in economics at the trinational CDI in Paris (MBA). After a year as a patent broker for medical technologies, he founded his first own startup Mecuris as CEO & COO. Overall, he raised more than €10 million for several medtech startups, lead teams of 30+ people, and hired over 100 healthtech changemakers. In today's role as CEO of deepeye, he analyses healthcare processes and uses digital technologies like AI to empower physicians to better serve their patients. As a regular speaker at healthcare & startup conferences, he aims to bridge the gap between digitalisation and medical practice to individualise patient care.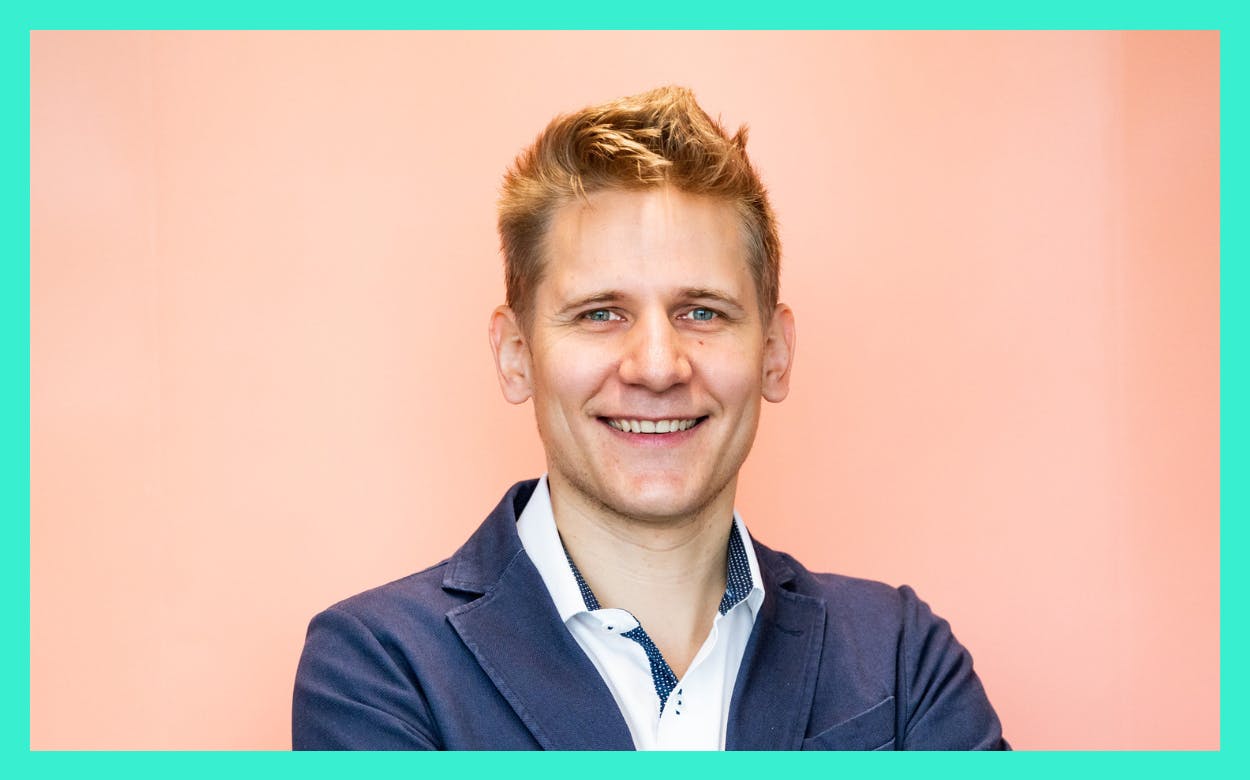 Image: Wissensfabrik, Bert Wille
Can you explain your job to a five year old?
I help doctors with a new digital tool for their medical toolbox. That tool has seen more 3D pictures from patient eyes than any doctor could see in a lifetime and learned a lot from it. By telling the doctor what it sees in new pictures, doctors can better prevent our grandparents from going blind.
What excites you most about your job?
I am just one person—not skilled to treat a patient. But with my business and engineering skills, I can enable 10 brilliant experts to develop software for 10,000 doctors, so they can save 1,000,000 additional people from blindness by 2030. This is why I love the power of digitalization in healthcare.
Which trend will change the future of medicine?
Precision medicine. Knowing which patient needs how much treatment sounds like a small thing. But by using only 10% less of unneeded drugs and 20% more of urgently-needed therapy and empowering the patient with knowledge about the future progression of her disease, we can increase the effectiveness of healthcare up to six times. 
Looking back, which trends have you missed or underestimated?
For me, this question is less about individual trends. It is rather about the non-linear, exponential nature of trends that makes us humans overestimate their power in the short run, but underestimate it in the long run. Using myself as an example, despite having worked as a technology scout in China, I still tend to underestimate short-term resistance to change as well as the power of incremental change in the long run. For instance, I am still surprised to learn about new reasons—why some new, superior process is not used in healthcare. But by listening, communicating and slowly gaining traction with their peers, after some years, suddenly the early majority changes towards the "new old way" of doing things. 3D printing becomes "just another machine in the orthopedic workshop." AI becomes "just another tool" in the doctor's toolbox. It always takes longer than expected, but once it is accepted, there is a silent transition to "we have always used it," and the trend becomes the standard.
Which MedTech initiative or startup deserves more attention?
I wish the healthtech space would be less hype-driven than other startup areas. After all, there are almost no economic cycles in healthcare. But no. Recently, mental health and women's health achieved a lot of VC and media attention, after being neglected for far too long. And of course, B2C applications receive far more attention than the tools developed to support medical professionals. On the other hand, politics still mostly focuses on hospital care—even after Covid.
I fear that ambulatory care and the great people working in it are often overlooked. I expect the future of our healthcare system to combine personalized, digital health with local ambulatory or home care. By enabling patients to understand their individual patient journey and empowering specialists to reach patients wherever they are, (only) when they need them. This will be really powerful in preventing(!) inconvenient and costly stationary care. And for all my friends working in the healthcare sector, I hope these efficiency gains will also benefit their work-life balance.
Where would you put a million dollars?
Into 10 healthtech startups that are based on the clinical need identified by a healthcare professional, e.g. a nurse, technician, therapist, lab specialist, or doctor. The money should be spent to enable a scientist or engineer to validate a technical, meaning scalable, solution to satisfy the need. During this time, the scientist/engineer can build a diverse team around necessary steps to scale the solution. The money should not be dished out on a first-come, first-served basis, but it should take less than 2 weeks and 10 pages to allocate it. Let's call it a lean pre-Seed grant for healthtech entrepreneurs.
What's the best advice you've ever received?
For me, learning from my own actions—mistakes or successes—is far more powerful than any advice. I also exchange a lot with fellow healthtech enthusiasts and entrepreneurs to minimize my mistake rate. For stuff beyond my circle of influence, I read books to broaden my perspective. And since having a family, I also learned a lot about myself; like that I can be more patient than I thought.