Lina Behrens (MD, Flying Health)
Lina Behrens is the CEO of Flying Health, where she supports companies from the healthcare and consumer goods industry as well as digital health startups in all matters related to digital healthcare. She is an executive board member of the German Startups Association and a member of the Young Digital Economy Advisory Board of the German Federal Ministry for Economic Affairs and Energy. Previously, she worked at the Boston Consulting Group (BCG) in the UK and at the company builder Polymath Ventures in Colombia, among other organizations.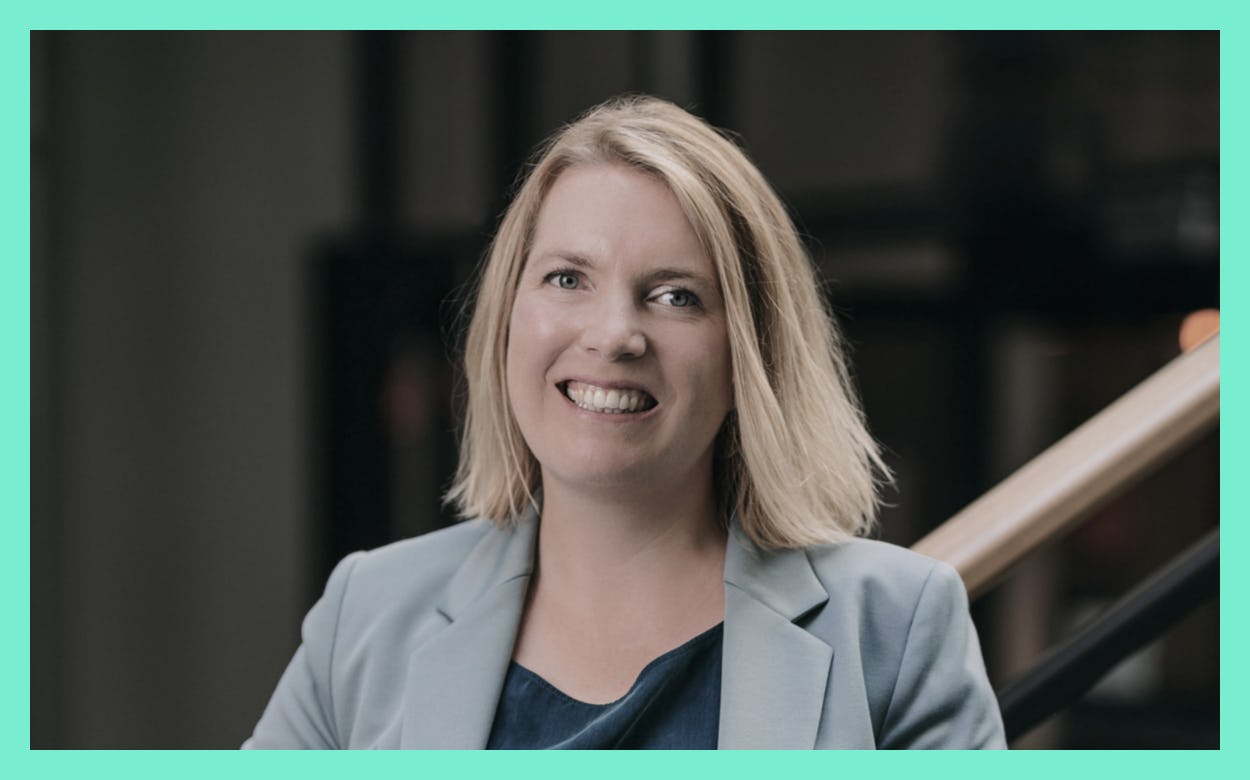 Image: Lina Behrens
Can you explain your job to a five year old?
When my niece was five years old, I remember her asking me what my job was—and I wished I had an easier explanation. Let me try again: Doctors and nurses care for people who fall sick. But often, they do not have the information or tools or time to help their patients. I work with companies that aim to make doctors' and nurses' jobs easier, or that support patients to better understand their own illness, so they do not need to see doctors and nurses as often and can live a better life.
What excites you most about your job?
My position at Flying Health allows me to explore new and exciting ideas that shape the future of our healthcare system. As an ecosystem for next-generation healthcare, we actively contribute to turning these ideas into reality—it's what gets me up each day. Most importantly, I can work with smart, driven, and visionary people, both from our team at Flying Health as well as from our partner companies and startups in our ecosystem.
Which trend will change the future of medicine?
Personally, I am very excited about the growing FemTech market, seeing more and more startups and companies that aim to address women's health in a very different way than was previously possible. I am also delighted to see the first approaches in Green Health, setting up our healthcare system in a more sustainable manner. In addition, the collection, analysis, and use of health data will become an increasingly important topic in the coming years and can significantly change the delivery of care.
Looking back, which trends have you missed or underestimated?
One area that excites me is at-home testing. But prior to the COVID-19 pandemic, I would have expected its adoption to take longer. Now that we've all had the opportunity to use rapid tests at home, I expect the acceleration of at-home testing solutions in other indications. This offers a significant opportunity to shift healthcare provisions into our daily lives and facilitates the paradigm from outpatient before inpatient to truly turn into digital before outpatient before inpatient.
Which MedTech initiative or startup deserves more attention? 
For innovation to be put into practice, we need a closer integration of science and business. In Germany, I still perceive the two areas as acting more separate than I'd like. One initiative that is trying to change this is the Digital Health Accelerator, run by Charité's Berlin Institute of Health, where every year, we see novel ideas being put into practice by clinical and scientifically-led teams, supported by mentors from tech, regulatory, and business.
Where would you put a million dollars?
I am still shocked about the low share of female founders, and the funding gap for female teams. Thus, I'd use the million dollars to invest in outstanding and visionary female founders, and encourage them to keep on going to achieve their goals and vision.
What's the best advice you've ever received?
Don't give up on the first failure. Especially in the fast-paced startup environment, patience and perseverance can be decisive factors when it comes to turning an idea into a successful business model. You might see something that other people don't see (yet), so don't give up when people try to discourage you by looking at how things have always been done.