Katrin Pucknat (President Germany at ResMed)
Katrin Pucknat has been President of ResMed Germany since November 2018 and leads the umbrella organization ResMed Germany Inc., whose subsidiaries are ResMed Healthcare (ResMed GmbH & Co. KG and ResMed Medizintechnik GmbH) and the specialist trade business of ResMed Deutschland GmbH. 
She has been a member of the global management team since 2017. 
After her parental leave, Katrin took over the management of ResMed Healthcare in 2016. Previously, as Vice President of Business Transformation EMEA/APAC within ResMed Healthcare, she was responsible for patient services, stores, and the direct sales business, as well as the development of new concepts in respiratory care. As Director of Marketing Sleep & Diagnostics Europe, she was previously responsible for the sleep-related respiratory disorders business unit. Katrin started her career at ResMed in 2010. 
Prior to joining ResMed, Katrin held senior marketing positions in the U.S. and Europe. She has over 20 years of experience in the medical device industry with a focus on marketing, communications, business innovation, and business development. During her long professional stay in the U.S., she earned a Bachelor of Business and Marketing degree.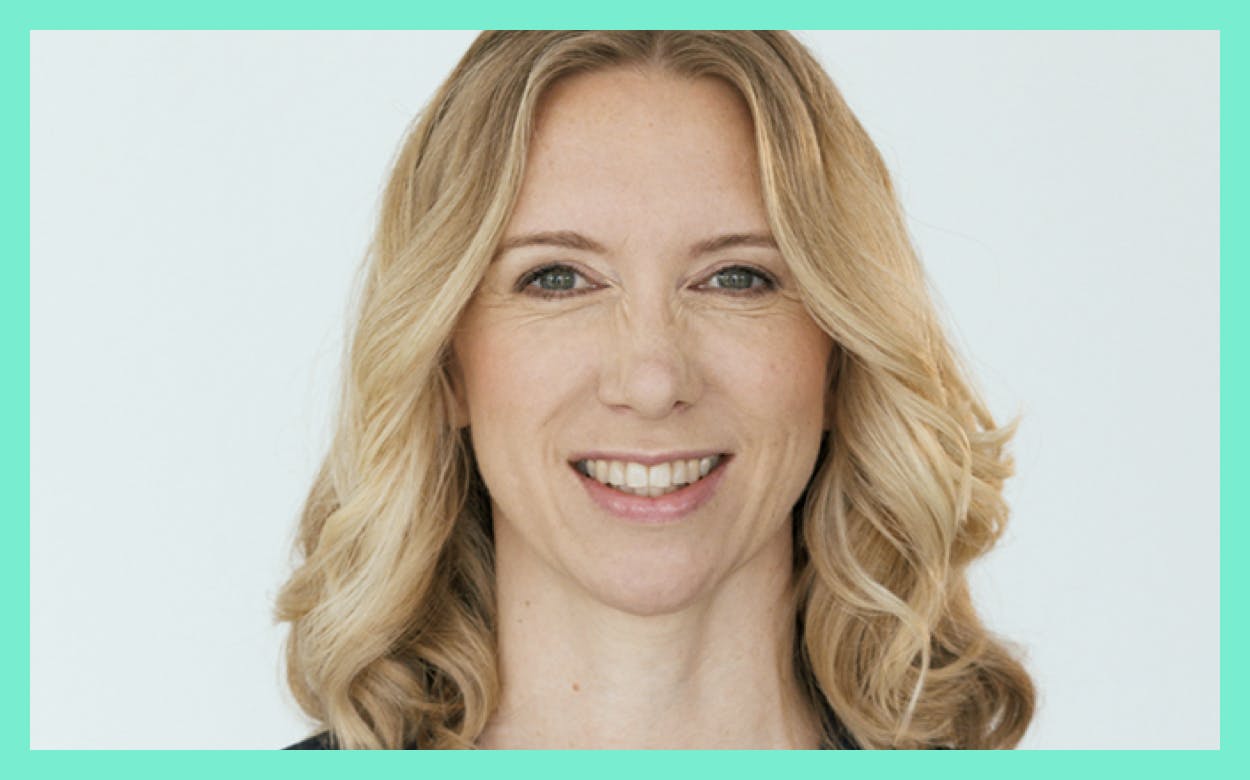 Image: Katrin Pucknat
Can you explain your job to a five-year-old? 
Some people can't breathe properly while sleeping or even during the day. The company I'm working for wants to help these people, so they can have a great life even though they might have these diseases that make sleeping and/or breathing difficult. ResMed builds small machines and breathing masks to help patients breathe. We are helping people all over the world. My job as chief of the company in Germany is to make sure that everyone in Germany knows what to do, and that they do it in the best possible way, so that those people live better, healthier, and happier lives.
What excites you most about your job? 
I think it's great that we are improving the lives of people who suffer from chronic diseases. We have a direct impact on their quality of life. Of course, it's a huge responsibility and honor, but for me, it's also highly rewarding. Every morning I get up knowing that we play a role in making the world better for some people, and that they can enjoy their life to the fullest with our work and help—and this is what I burn for.
Which trend will change the future of medicine? 
It's not a trend, it's a whole revolution: I'm convinced that artificial intelligence will change the way and speed with which people are diagnosed and enabled to manage their own health for the better. 
I'm fascinated by what researchers are doing right now and what novel solutions are being developed. Computers provide us with insights through masses of data that bring new knowledge to us humans. With the help of AI, our entire society can become healthier, diseases can be detected earlier, and the right therapies can be started in time. Surgical procedures, for example, can also soon be optimized with the help of AI and support doctors to make better decisions. Thanks to AI, patients will also be able to take their health into their own hands and manage it themselves. I'm very excited to see where the journey will take us, and I'm also campaigning for this throughout Europe on the Executive Council for Health at DIGITALEUROPE.
Looking back, which trends have you missed or underestimated? 
Right now, I am worried that we are underestimating the impact VR/AR will have on all aspects of medicine. With the help of VR/AR, operations can be visually simulated, phobias can be fought in virtual worlds, medical professionals can be trained, knowledge transfer can take place, and so much more. Similar to AI, this technology can also revolutionize medicine. We should have more confidence in modern technology and also be courageous in using it. There is so much potential in VR/AR for the medical industry—and with that, we can in turn help many more people live better lives and ensure our society becomes healthier.
Also, I would say that the overall talent shortage is something we did not expect to become so severe so fast.
Which MedTech initiative or startup deserves more attention? 
I believe that digital therapeutics deserves more attention. With the right structure around it that ensures products deliver clinical value and adhere to data privacy and security standards, DTX (digital therapeutics) has the potential to broaden access to good care at a lower cost all over the world. 
We saw it during the COVID-19 pandemic, where digitalization in the healthcare sector experienced a strong boost. Patients and doctors alike are benefiting: General access to healthcare is facilitated and costs are reduced through efficient digital services. Additionally, doctors and care providers can save time, which can benefit those patients that need more care. Saying this, data security is key around all digital therapeutic solutions. High-quality data security creates trust—a basic prerequisite for services like telemedicine, apps, etc., and it is substantial in order to unlock the full potential of digital health technologies. All in all, digital therapeutics enable healthcare providers to be even closer to their patients. Patients, on the other side, can gain accurate insights into their health status and become a more active stakeholder in their own therapy.
Where would you put a million dollars? 
This depends on what my goal is. If I were to invest with the aim of low risk monetary value gains, I would likely invest into the leading global health and medical stocks. But personally, I would opt for higher risk investments in impact startups. I believe that innovation is the only way we can solve some of the really big problems our planet and society have, and companies that innovate in those areas need all the support they can get.
What's the best advice you've ever received? 
It's advice that I always keep in mind and that also guides me in my job: Accept what you cannot change, embrace where you can have an impact.