Jonas Wagner (Center Manager, CUBEX41 and CUBEX ONE)
Jonas Wagner is center manager of CUBEX 41 and CUBEX ONE, two MedTech startup hubs located in Mannheim, Germany. They support startups in the early stages and lay the breeding ground for successful growth. Both initiatives are embedded into the infrastructure of the Mannheim Medical Technology Campus and the University Medical Center Mannheim. Before supporting medical technology startups, Jonas promoted innovations in the energy sector. Among other things, he led the hydrogen innovation cluster for the Rhine-Neckar metropolitan region.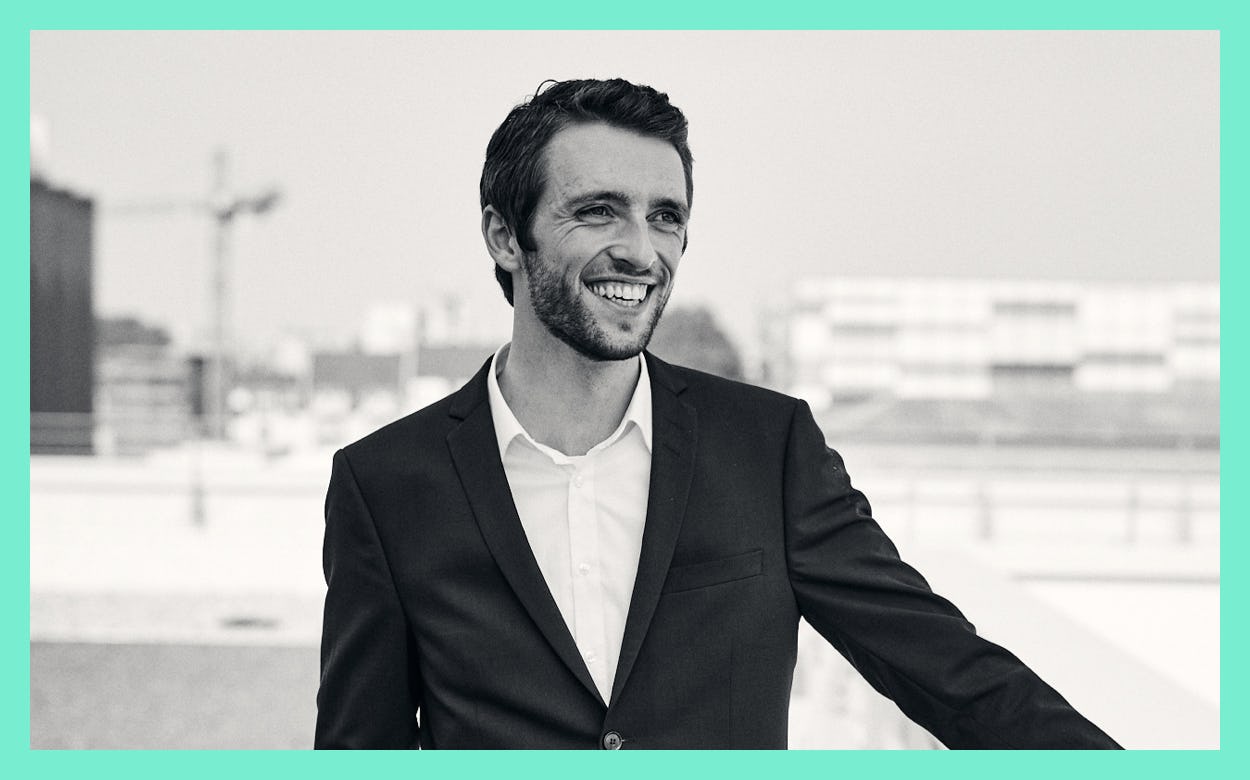 Can you explain your job to a five-year-old? 
It is basically like a big group of friends who have an idea to build a treehouse. I have a lot of trees, and I am the one who knows the child with the wood, or the kids who can climb the tree, or the one who has the best parents with the best lemonade. I am the head of two medicine technology startup hubs. A startup is a really young company with a big idea. They need the space to build it, and they need other people supporting them on their journey. I have a space for them, for whatever idea they have, and I know a bunch of people who can support them. All of these ideas are technologies that support people to get well as soon as possible if they are sick.
What excites you most about your job?
It's all about innovation. People pushing innovation are awesome people with a lot of energy and a growth mindset. It's a lot of fun to work with and around them, pushing each other. Innovation has so much potential and also many challenges. It changes the way we do things for the better, so we can have more time for the things we really want to do, achieving things faster or at a higher level of quality.. When it comes to medicine technology, innovation has a big and direct impact on people's lives and well-being more than other areas. At the same time, pushing innovation is really hard, and you need to listen to people really closely. It is easy to have a seemingly good idea without the results that you were hoping for. It's quite delicate.
Which trend will change the future of medicine? 
What a question! There are so many aspects! It is easy to name the big hypes:
Data – The easier we can gather data (and the more data we can gather), the more potential there is to predict diseases reliably, prevent them, and treat patients accordingly…
Digitalization – The more we think about how to improve our current processes and build tailor-made digital and connected tools, the easier our jobs become. Doctors can, for example, increase their time with a patient, while we reduce errors and redundancies…
Telemedicine and Digital Health – The better we equip the patients themselves, the more doctors can concentrate on their expertise instead of giving out headache pills for seemingly random stuff…
Brain-Computer-Interfaces – They are fascinating! Our human brain is so complex, and getting a glimpse of what is happening inside can probably get us quite far.
Looking back, which trends have you missed or underestimated? 
I have only been in the MedTech field since September 2021, so it's quite hard to answer that question with such a short track record.
Which MedTech initiative or startup deserves more attention?
Ours, obviously—supporting MedTech startups with technology for clinics. Jokes aside, I'd say initiatives that are able to get startups in contact with everything they need: investors (public and private), doctors, network and industry partners, and others. As far as I see it, the Medical Valley does a fairly good job with that.
Where would you put a million dollars? 
I guess I would split it in two parts. One part would be for early-stage startups to enable their first steps with a couple thousand dollars. The other, bigger part would probably be to help one or two startups facilitate their growth. That was my first thought. Maybe I would put it into connecting people. Connecting tech people with design and business people. I'd like to bring visionary people together with those who can follow up on their ideas, or bring together innovation with potential users.
What's the best advice you've ever received? 
Start with WHY! It's all about the why instead of the why not! It's about accomplishing something instead of blaming others for why you can't. You can achieve more if you know why you get up in the morning. You can reach a lot of people if you know why something is interesting to someone. People will follow you when you start talking about the WHY. It's great advice for personal development, for sales, and for communication in general. And it always means asking questions to find something out. You are always able to ask questions, and if someone dislikes the questions, you are probably on to something.