Issa Dasu Patel (CEO and Co-Founder, CONNECTCare)
This week, we have Issa Dasu Patel of CONNECTCare. 
Issa Dasu Patel is the CEO and co-Founder of CONNECTCare, a start-up redesigning medicines support pathways, starting with a focus on older people and those taking multiple medicines. After studying at Oxford and Harvard and with a background in consultancy, Issa designed and delivered the data strategy for COVID Oximetry@home, the UK's first national remote monitoring programme (as an advisor to NHS Digital).
Seeing the impact that remote monitoring could have on patient outcomes, Issa fully realised his passion for working on healthcare projects and took the leap to found CONNECTCare, alongside his brother, Mehfuz, in late 2021. The initiative has raised £1.5m in funding so far and is working with NHS and social care partners on a national scale to roll out its digital medicines technology, aiming to bridge the care gap and support patients with complex medication needs to manage their medication independently.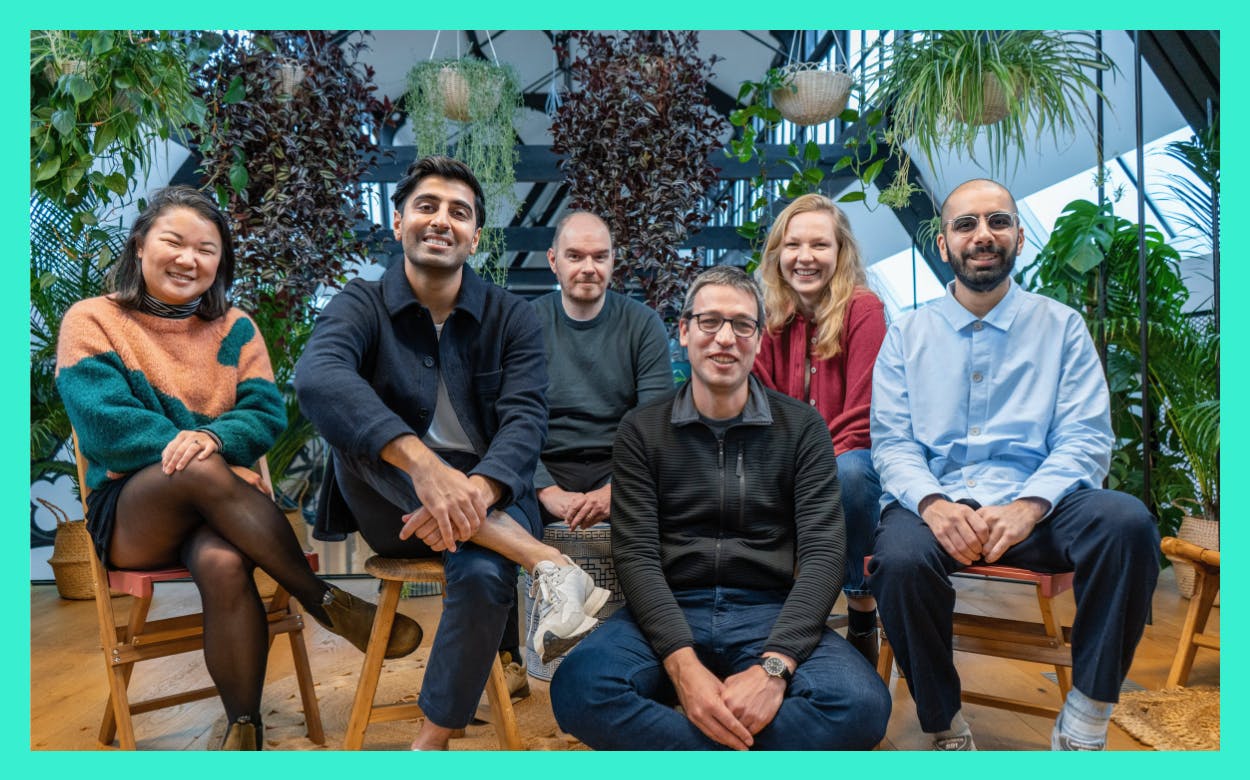 Image: Courtesy of CONNECTCare
Can you explain your job to a five year old? 
My job is to make it easier for people to manage their medicines. There is a significant risk of complications for those taking multiple medicines. They can miss doses, make mistakes with timings, or suffer dangerous side effects. This can often lead to them having to return to hospital.  
At CONNECTCare, we're empowering these people to stay out of hospital and manage their health at home by making it easier for them and their carers to access important medicines information remotely. Our software platform 'unlocks' this information, which is usually held across different systems—such as at GP surgeries, pharmacies and care services—and brings it all together in one easily accessible place. 
Our 'smart medicines box' can also be used by people to help them manage their medication schedule safely. The box uses light and sound notifications to remind them when they're supposed to take each prescription and can also alert carers or relatives if a dose has been missed.
What excites you most about your job? 
For me, the most exciting thing about CONNECTCare is the fact that we are tackling a problem which has been completely overlooked by the digital health revolution. Medicines are the missing gap in healthtech, especially when it comes to supporting those with complex needs. So by building technology that caters to these complexities and empowers people to safely take control of their own health, we are helping drive a huge step forward in both remote care and medicines management. 
CONNECTCare's technology ensures that patients take their medication correctly. This gives patients and their healthcare networks the contextualised information they need to reduce the risk of inadvertent medicine combinations, which can have serious risks, such as falls. By lessening the chances of this, CONNECTCare supports people to stay out of hospital and is also helping tackle the rising demand that is placing pressure on our overstretched healthcare services. 
Which trend will change the future of medicine? 
While there is certainly a wealth of fantastic, innovative health tech ready to solve the challenges facing our healthcare services, it is too often hindered by a lack of system integration. Health tech solutions are still largely disjointed and separated by inhibitive silos which prevent them from effectively sharing information and data with each other. 
The emergence of properly integrated and interoperable technology that connects different systems and enables more joined-up care is therefore a game changer for the future of medicine. More direct and efficient data sharing and communication promises to provide safer, quicker and more streamlined access to care, which will significantly improve care outcomes. 
Looking back, which trends have you missed or underestimated?
Whilst working as a Digital Strategist on the NHS National Remote Monitoring Programme during Covid, I realised just how pivotal the development of effective remote care systems and solutions would be for the future of healthcare. Due to the risk of Covid infection in hospitals, there was suddenly a vastly increased demand for virtual healthcare services in order to keep in-patient numbers down. It was essential to ensure the standards of care for these patients were upheld and that remote care could be delivered safely and effectively. 
As a result, we saw a marked acceleration in the development of remote solutions, such as virtual wards and symptom monitoring hardware, which proved the potential for increasing remote care long-term. The level of demand for this and subsequent take-up definitely took me (pleasantly) by surprise. Post-pandemic, the demand for virtual care has not disappeared, but instead continues to grow as health and care services face new pressures and growing backlogs. Through CONNECTCare, we've been able to help continue the development of more effective remote care, by ensuring that accessible medicines support can be successfully delivered to people in their own homes. 
Which medtech initiative or startup deserves more attention? 
I think that the healthtech startups that are focused on improving support for healthcare workers are absolutely crucial at this moment in time. Amid soaring levels of staff burnout and intensifying pressures from rising service demand, we urgently need to be providing workers with the tools to make their jobs easier and more efficient, while maintaining safe patient care. Remote care technology and access to valuable data insights both have a key role to play. As our healthcare services continue to face new and more complex challenges, building systems which support new, more flexible methods of care delivery is vital to helping tackle them. 
Where would you put a million dollars? 
I really believe that investment should be channelled into tech that can sit behind existing systems to strengthen and enhance them. Rather than simply creating countless new, isolated healthtech apps and platforms, which can present further barriers to effective collaboration, we must focus on building technology which successfully integrates and works with other systems. This will help bridge the gaps currently leaving important data and information trapped in silos, and unlock vital access to key health insights and improvements. 
What's the best advice you've ever received? 
To effectively solve a problem, you must involve the people who'll use your solution from day one. By working closely with the NHS as a strategist during COVID, I got to understand the real intricacies of the challenges posed to remote care delivery. Similarly, working within my family's pharmacy group enabled me to witness the unique challenges involved in medicine management and delivery. 
Gaining this first-hand understanding of the problems I wanted to solve prepared me to tackle them in the right way when launching CONNECTCare. This people-first approach to tackling the problems we are working to solve is something we will always place at the heart of our product development.