Frederike Rohr (Head of Plug & Play Munich)
Frederike Rohr is Head of Plug and Play Munich across Insurance, Retail, and Health. Plug and Play is the most active early-stage VCs with over 200 investments last year. Frederike is also the global Director of Startup Creasphere, the healthcare innovation platform by Plug and Play with locations in Singapore. Silicon Valley and Munich, with the mission to transform healthcare where corporations and startups collaborate, pilot and learn together. Frederike has worked and studied in 10 different countries including India, South Africa, Hong Kong and the UK amongst others.
Prior to her role at Plug and Play, Frederike was a consultant in Healthcare and Change Management at EY and a venture developer at Rocket Internet. Additionally to her current role she is in the Next Gen advisory board of Merck Finck and is a certified INSEAD Coach for executives.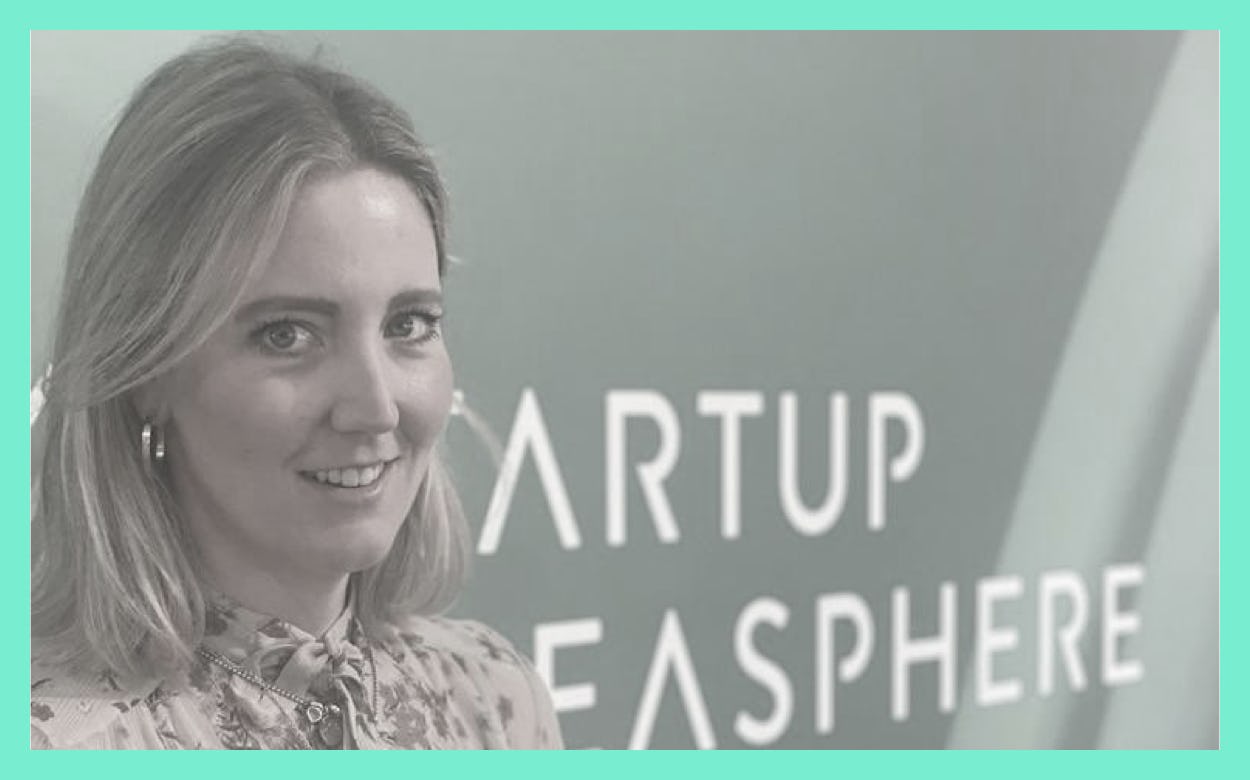 Can you explain your job to a five-year-old?
I work for a company that is family-owned. The family owned not only this company but also several buildings. A few years ago, the family decided to rent out their space to companies working on new things. One of them was Google. Google lived in this building for some time until it got too big and needed more space. Then they moved out. And today, Google is one of the biggest companies in the world. We are doing something very similar. We give companies space, but we also help them with information and money so they can grow and move out to fill bigger spaces. We help businesses from all walks of life: companies that work on cars, money, smart home appliances, and also on health-related issues. We help them to grow and to become big. But we also connect them with neighboring tenants and people we know who can help them achieve their goals. 
What excites you most about your job?
The diversity of our people and the spirit of our community! We have scientists, engineers, and businesspeople all working together. Not only here in Munich, but all around the world. Helping them grow is just as important to me as supporting the startups from our programs. Similar to the startups we support, we foster a very entrepreneurial mentality. If someone has a new idea, anyone can push things forward with us as long as they take responsibility. That's something I really appreciate. I encourage my team not just to fill the job they were hired for, but to always think outside the box. 
Which trend will change the future of medicine?
The technological concept of digital twin modeling, leveraging AI and machine learning in combination with the strategic shift moving from a reactive to a proactive health management model, will have a major impact on future healthcare systems and final patient life. As we are continuously pushing the boundaries of how we can digitize healthcare parameters into a virtual patient replica, we are aiming for a future where we consolidate individual healthcare data-points such as DNA profile, microbiome level, vital parameters, EEG, hormonal profile, and more into a single and intercorrelated holistic healthcare understanding. This will enable highly scalable and personalized healthcare predictions on the individual patient involved using simulations on their digital embodiment.
Looking back, which trends have you missed or underestimated?
That's a tough one. But I think the influence and impact of social media on general social behavior and psychology with regard to overall mental health developments. We still know too little to make sustainable statements about how to better deal with these issues. But most people—including me—have been surprised by the impact and unfolding of these topics over the last few years. Today, everyone knows about the importance of this topic, but I still perceive many gaps in our knowledge. It's time to catch up and find answers. 
Which MedTech initiative or startup deserves more attention?
The trend and general initiative of brain-computer interface technologies deserves greater attention, as neural datastreams will become one of the most impactful new digital biomarkers out there. Recognizing neural data with regard to potential insights and predictors of disease onset throughout the human body, brain-computer interfaces will become one of the major disease monitoring, prediction, and management systems throughout a variety of clinical indications. Moreover, brain-computer interface technologies present an infrastructural gateway and fertile ground for a multifold of new applications that turn brainwave commands into direct actions, engaging with other platforms, channels, and the overall environment. Finally, brain-computer interfaces can pose as turnkey solutions in the process of patient rehabilitation when it comes to movement disorders, neurodegenerative diseases, and general disabilities—serving as early pioneers and holding great potential for the future.
Where would you put a million dollars?
I would split the million. Half of the money I would invest in the mental health space. There are already many technologies and helpful apps in the field of mental health, emotional intelligence, or depression. Nevertheless, I believe there is still a lot of room for development. It is important to raise awareness in this area. The other half I would invest into the space of gender health. It's a very stigmatized field. Topics like PCOS or menopause are not covered enough. The same applies to men's health. Impotence, for example, is still a taboo subject in many areas of society. People are ashamed to talk about it. That's why we need more education in the field. Many psychological problems arise from the pressure to do what a person thinks is right or wrong. So the more informed you are, the more aware you are, the safer you are, and the better you can assess how urgent your current situation is.
What's the best advice you've ever received?
Hm… It's not advice, but an observation: I think advice always starts and ends with how open you are to it at the time. Perhaps you are more receptive to advice today because your mood is appropriate. Therefore, you also listen more consciously and attentively. But that can be completely different tomorrow. So I feel that it has a lot to do with selective listening and how open you are to what you are hearing. 
But if you want me to share a piece of advice, I'd like to think back to what our CEO told me three years ago. At the time, I had a little problem with a colleague that was bugging the hell out of me. I shared it with our CEO because I was suffering from it. In the end, you're only human, even on the job. And especially, when you work closely together, passion and emotionality can sometimes be the straw that breaks the camel's back. So he said, you know, it's just noise. It's just noise. I don't know, it sounds very silly, and it's not really advice, it's just a phrase, but at least it's an indication that you should pick your battles wisely. You have to evaluate what's worth fighting for and what's worth your energy. Sometimes you have to be mature and say, okay, I'm going to let this go, because in the grand scheme of things, this is just noise and it's not really important.
Plug and Play Tech Center
Startup Creashphere
Frederike Rohr on LinkedIn