Felix Faber (CEO, mindpeak.ai)
Felix Faber is an award-winning entrepreneur and computer scientist. He founded the online games company Bytro Labs in 2008, merged it with Stillfront Group in 2013, and IPOed in 2015 (peak market cap USD 3 billion). He spent several months in Silicon Valley with the German Accelerator and won two world championships in robotic soccer with the University of Freiburg. In 2018, he and Dr. Tobias Lang founded Mindpeak: a company developing AI software for pathologists. In doing so, Mindpeak has developed the first AI solution for digital pathology, with the aim of making it into clinical routine in both Europe and the U.S. In partnership with international laboratories and leading pathology system providers, Mindpeak continues to expand and develop its product range into an indispensable part of the digitized pathology workflow. Globally speaking, this has made Mindpeak the most integrated company in the field.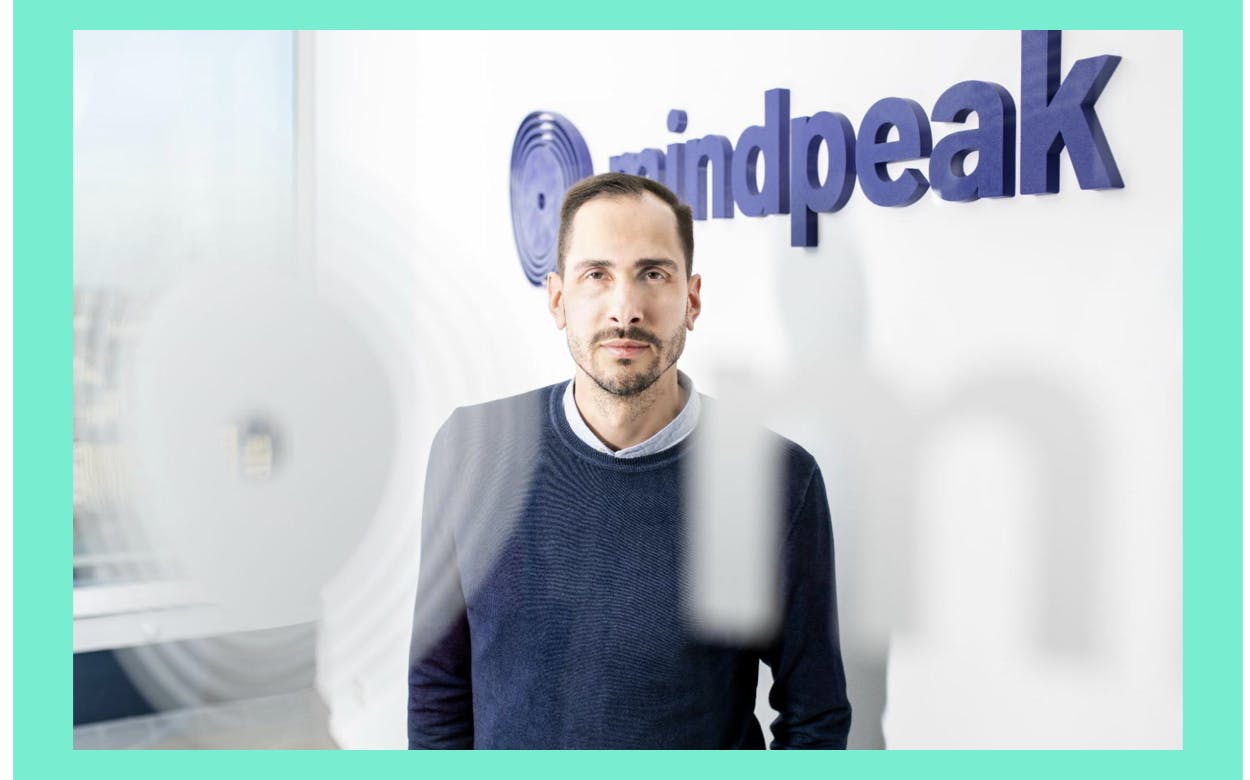 Can you explain your job to a five-year-old?
We are helping to find a better cure for one of the world's most common diseases: cancer. To do this, we develop special computer programs that enable doctors to better detect and treat cancer. 
What excites you most about your job?
That our work—our developments—make a difference. My cofounder Dr. Tobias Lang and I founded Mindpeak four years ago for precisely this reason. Back then, we already had a pretty good idea that artificial intelligence could help in cancer diagnostics and cancer therapy. But we never dreamed that one of the largest diagnostic companies in Europe would say our software can diagnose breast cancer in daily clinical routine five times faster than previous methods. 
Which trend will change the future of medicine?
Digitization—and in particular the use of artificial intelligence/deep learning—in the healthcare industry is in the process of replacing the automotive industry as the world's key technology. The most important innovations that can improve people's daily lives will be developed here. The development of a vaccine like bioNtech is just one example. Artificial intelligence will not only help to better fight and cure diseases, but also to detect many diseases so early that they can be treated at a non-critical stage. Moreover, it is the key to making medical care significantly cheaper (and thus accessible) to more people than ever before.
Looking back, which trends have you missed or underestimated?
I became interested in the consequences of climate change early on, but I never expected it to change our world—right at our front door—so quickly. Climate change is presenting disaster management and medical care with completely new challenges: the Ahr Valley disaster and the current heat wave, which has already claimed over 500 lives in Spain alone, are just two examples of many. 
Which MedTech initiative or startup deserves more attention?
I think a lot can be improved in the area of documentation. Medical staff spend an enormous amount of time documenting instead of interacting with the patient. I hope that startups will soon improve this situation.
Where would you put a million dollars?
Into my own business.
What's the best advice you've ever received?
Start your own business—be an entrepreneur.