Farina Schurzfeld (Interim C-level, Co-founder Selfapy, Digital Health Expert)
Farina is a social entrepreneur, advisor, and speaker. In 2016 she founded Selfapy—Germany's leading therapy platform for people suffering from mental health disorders. As a "growth expert," she lived in Sydney, where she became part of the founding team of the discount portal Groupon. Later she started Airtasker, a platform for mini jobs (now listed on the ASX), where she led the company's (international) expansion. During that time, she also founded Sydney's largest coworking space TSL, which counts more than 400 members today. In 2017, Farina was named a "Top 30 under 30" recipient in Forbes Magazine, as well as one of the "25 women that make the world more sustainable."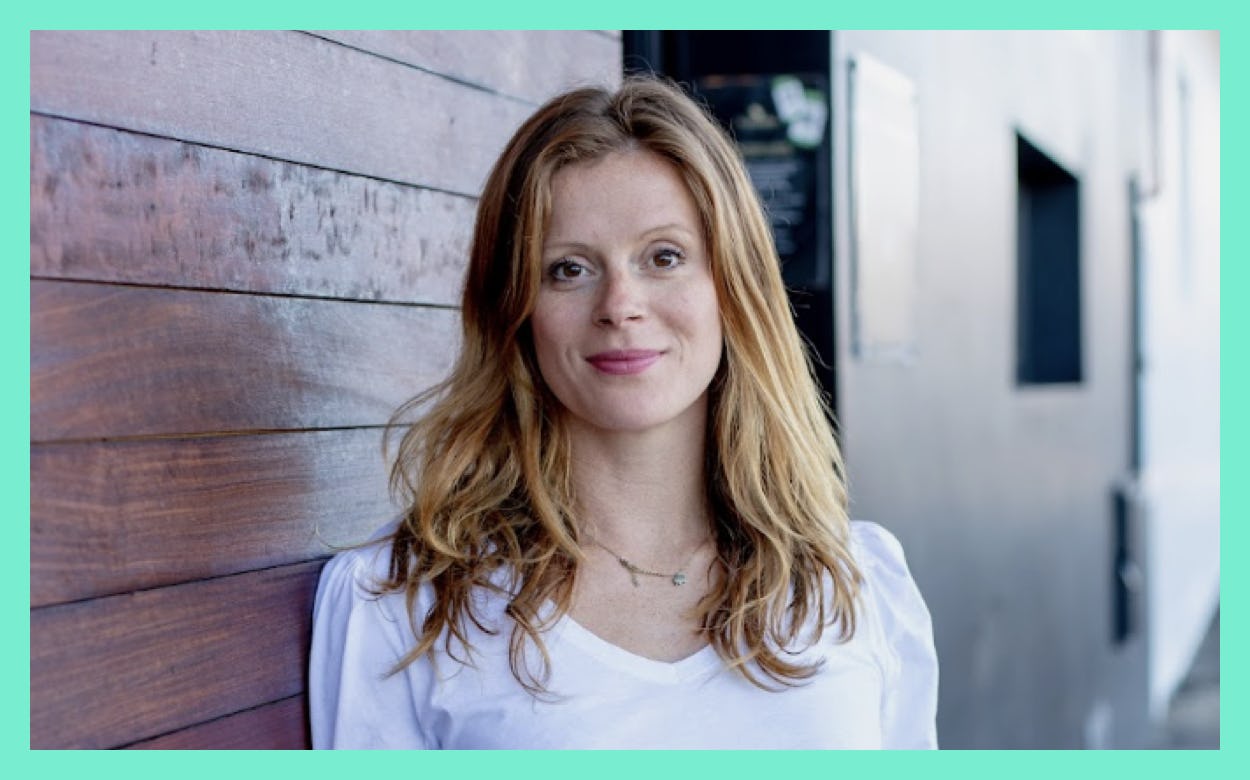 Image: Farina Schurzfeld
Can you explain your job to a five-year-old? 
I would probably describe it using the analogy of helping families (founders) build houses (startups). My role then is that of the construction manager. I accompany the building process, and I also lead the process at times with my yearlong serial founder expertise. Most of the time, however, I am the entrepreneurial sparring partner of the founding team to ensure we are reaching the next level in building a solid home. 
What excites you most about your job?
The thing I've always enjoyed the most is transforming ideas into ventures so that I can then see them impacting people's "real lives." I am fascinated by the process of creating things, together with other people, and seeing how this can help tackle problems—whether those problems are about people's health or other socially meaningful realms. What I also enjoy is that the founders approaching me are all individuals with their own story, with individual strengths and weaknesses. A large part of what I do is identifying what part of their own personality is reflected onto their venture and making the most out of this resource. 
Which trend will change the future of medicine? 
In my opinion, telemedicine will become an integral part of the healthcare system, with the role of the physician evolving simultaneously to less of a Wikipedia and more of an empathetic, individualized caregiver. At the same time, big data and AI will transform the way we approach therapy and diagnosis and will lead us to more data-driven, individualized, and effective therapies. 
Looking back, which trends have you missed or underestimated? 
Although I am a woman myself, I have paid little attention to the FemTech vertical, and thus, I have also overlooked trends over the last several months. Now I see great ideas in that space from topics such as menopause therapy to fertility and others. Both women's health and men's health will see some great solutions popping up in the coming years, I assume. 
Which MedTech initiative or startup deserves more attention?
I find everything to do with sensor technology (or body measuring—e.g., blood sugar) very interesting. As the trend goes toward preventative medicine and patient empowerment, I see great potential in these sensor technologies. Solutions integrating ambulatory and statutory care are often underestimated as well, because they are not getting as much public visibility. Here I see great potential for building solutions along the patient journey that integrate virtual and physical care components.
Where would you put a million dollars? 
I would invest $1 million dollars in the longevity sector. I see a lot of growth potential in this market and believe that this sector will significantly change the way we look at our own health and life. 
What's the best advice you've ever received? 
"Fail forward"—I see it more as a philosophy. My cofounder Jörn, with whom I am building a boutique consultancy for startups, once gave me this advice. It's not about the classic falling and being thrown back, but rather about seeing failure as an opportunity to grow (both personally and professionally).