Estefanía Lang (Co-Founder, dermanostic)
Dr. med. Estefanía Lang is a dermatology specialist and co-founder of dermanostic. She completed her medical studies at the University of La Laguna and at the University of Las Palmas de Gran Canaria in Spain. After further training at the University Hospital of Düsseldorf to become a specialist in dermatology, she gained practical experience at Dyaderm in Düsseldorf as a dermatologist specializing in dermatosurgery. She regularly publishes in prestigious journals and is co-author of the dermatology textbook Dermatology Bolognia and of Harrison's Principles of Internal Medicine. Along with Dr. med. Alice Martin, she also founded MEDI-LOGIN, an online portal for certified continuing medical education courses for physicians.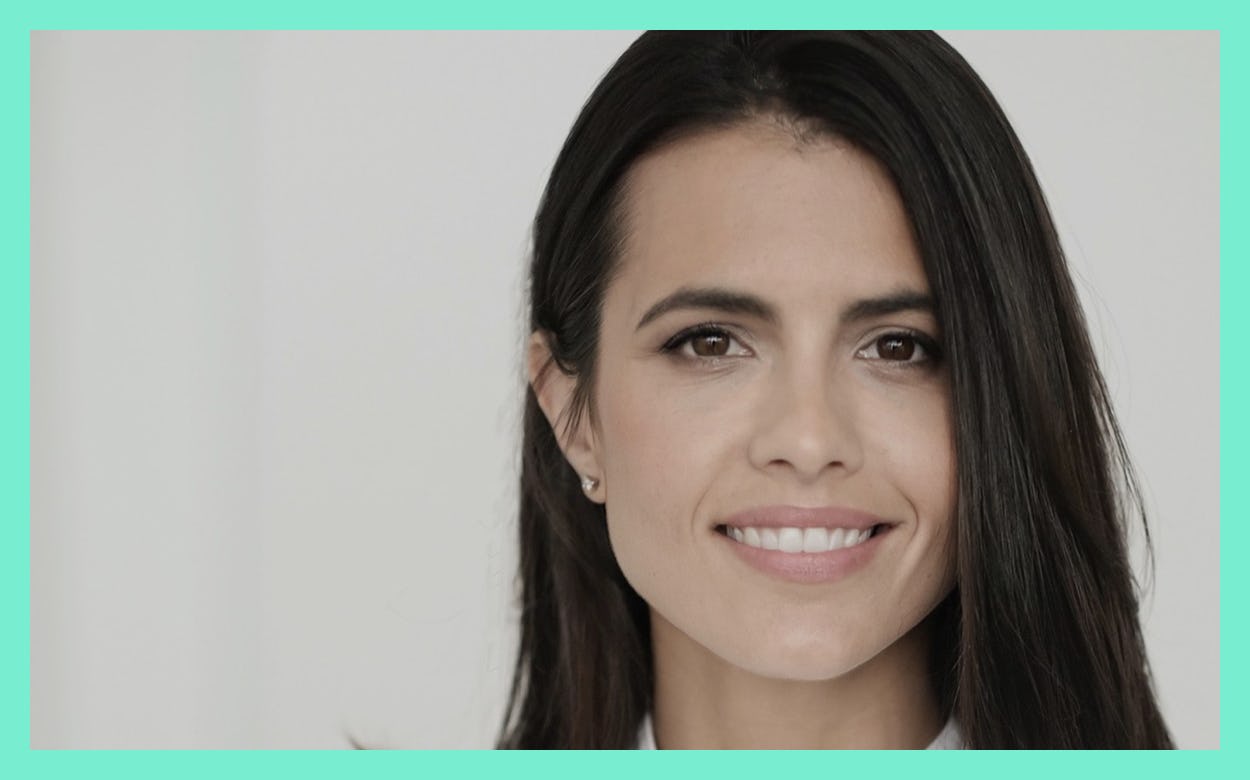 Image: Patrycia Lukas
Can you explain your job to a five-year-old? 
I get pictures on my computer that patients with skin issues send me via phone thanks to an app called dermanostic. I look at their skin and tell the patient what kind of skin disease they have. They receive a diagnosis on their smartphone and the therapy they should do in order to recover. I send them a prescription for the pharmacy so they can get a cream or pills to get healthy again. Beyond that, they can ask me and my team if they still have any questions.
What excites you most about your job? 
There are many things about my job that excite me. One of them is being able to help people in a way that is easy and comfortable for them. They can consult a dermatologist from anywhere. We also support them mentally and emotionally—digital empathy is the key.
Which trend will change the future of medicine? 
Individual medicine. People dream of personalized treatment in an easy way. Wearing a patch that tells you how your blood sugar is, receiving a cancer treatment customized to your genetic profile, and accessing digital consultations from anywhere are some of the changes of the present and future.
Looking back, which trends have you missed or underestimated? 
When I look back at my time as a founder, I think I would do everything on the same way. Every step that may seem wrong at first usually brings a good turnaround that you can learn from. I believe that we can reach everything if we have the right support. This is why we all should invest a lot of time in our teams.
Which MedTech initiative or startup deserves more attention? 
Cureosity. It is a German startup that is changing rehabilitation by developing innovative therapy concepts with virtual reality-based therapy applications and games to help people with neurological and mental diseases. (Editor's note: Read our interview with Thomas Saur, CEO and founder, here.)
Where would you put a million dollars? 
I would put it in charity projects (e.g., using dermanostic to help people who are living in places where visiting the doctor is difficult or impossible). The real investment consists in cultivating what is most important in life and following the right values.
What's the best advice you've ever received?
The best advice I've received is from my mother: to be humble and to treat people equally. Our mindset is the most valuable thing we own.