Dr. Dominik Kaltenbacher is founder and Managing Director of the Mannheim-based startup Vibrosonic. Founded in 2016, the company focuses on providing superior sound quality to people with hearing-impairment. The company has developed the hearing contact lens®: a loudspeaker placed directly on the eardrum as the essential part of Vibrosonic hearing solutions. Vibrosonic alpha is the first certified hearing solution by Vibrosonic. Before founding Vibrosonic, Dominik studied mechanical engineering. He then worked as a research associate at the Fraunhofer Institute for Manufacturing Engineering and Automation IPA, where he headed the micromechatronics working group from 2011-2014. Vibrosonic was founded as a spinoff after a Fraunhofer research cooperation.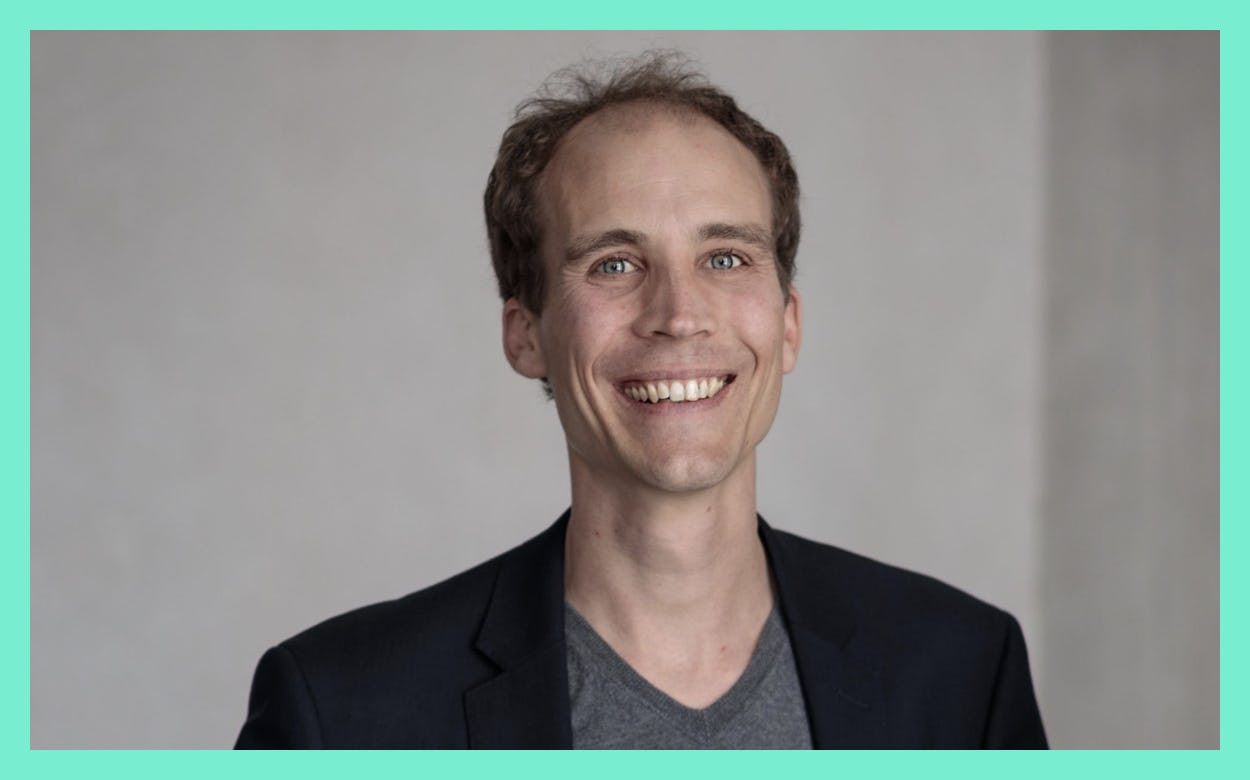 Image: Dr. Dominik Kaltenbacher
Can you explain your job to a five-year-old? 
For almost five years, I have been running a growing company called Vibrosonic. At Vibrosonic, we have developed the hearing contact lens®, a tiny loudspeaker that people who cannot hear well wear on their eardrum, deep inside the ear. The hearing contact lens sounds better than normal hearing aids so that the people can understand their friends and enjoy music more effectively.
What excites you most about your job? 
My job has many aspects: Vibrosonic is first and foremost a young MedTech company, active in research and development. Being an engineer myself, all the talent within the company and the drive with which we manage to advance our innovation excites me very much. There are many day-to-day challenges affecting all the different business areas that we need to tackle as a newcomer to our area of operation; as a team, we typically address these challenges in a proactive manner and mostly come to very efficient solutions. This is another aspect of my job that drives me and keeps me going.
Which trend will change the future of medicine? 
I think the possibilities—particularly in the use of artificial intelligence in medicine—are almost limitless. Not only can AI make suggestions about the best treatment methods, but diseases such as skin cancer, for example, can also be identified at an early stage thanks to its help. But let's take only one example from the hearing aid industry: For hearing aids to work effectively, they need to adapt to a person's individual hearing needs as well as all sorts of background noise environments. Artificial intelligence, among other areas, is a very good technique for dealing with such a complicated, nonlinear, multivariable type of problem; massive libraries of sounds can help identify and diminish background noise, allowing people to hear better.
Looking back, which trends have you missed or underestimated? 
Since we are such a young company, there is not much to look back on; we know that we must stay focused on our innovation but also remain open to suggestions from the outside. In addition, we must use our resources wisely in all this to bring our products to market and make them a success.
Which MedTech initiative or startup deserves more attention? 
This is a difficult question. In my opinion, the MedTech industry as a whole deserves attention for two reasons: First, it has a lot of influence in the market and achieved that influence by having the right insights into where industry trends maneuver. However, if I had to make a choice, there is a real opportunity for MedTech companies to drive new sources of growth and improve patient care through digital solutions. BigTech players and smaller startups all see the opportunity in the market, and the first movers are likely best-positioned to shape the industry and capture value.
Where would you put a million dollars? 
In my own company, of course! According to the WHO, there are more than 1.5 billion people in the world suffering from hearing loss, and this number is expected to rise to 2.5 billion by 2050. Because of high costs, limited sound quality, and the fear of social stigma, only a fraction of people with hearing impairment are wearing hearing aids today. So there is a lot of untapped potential for companies like us that will bring solutions to the market and fulfill customer needs.
What's the best advice you've ever received?
Remain open-minded and flexible. Many very successful startups adapted or changed their business models throughout their journey.