Bart de Witte (Founder, HIPPO AI Foundation)
Bart de Witte is a leading and renowned expert on digital transformation in healthcare in Europe, but also one of the most progressive thought leaders in his field. He focuses on developing alternative strategies to create a more desirable future for all of us in a postmodern world. He is the initiator of the Berlin-based nonprofit organization HIPPO AI Foundation, which aims to make artificial intelligence in medicine a community asset, creating a foundation for a sustainable and equitable society. In 2020, Bart de Witte and his Hippo AI Foundation were selected as a finalist in the prestigious Falling Walls conference as "Breakthrough of the Year" in the Engineering and Technology category, and in 2021, he won Axel Springer's German AI Prize in the Startups category. His first project at HIPPO AI was selected by the International Research Center for Artificial Intelligence under the auspices of UNESCO as one of 100 global projects solving problems related to the United Nations' 17 Sustainable Development Goals through the use of AI. Bart de Witte's goal is to use technology for the common good by preventing future information asymmetries between private organizations and individuals, thereby reducing future inequalities in healthcare. 
Bart de Witte's interest in artificial intelligence became apparent when he wrote his baccalaureate thesis on the subject in 1989, and he reaffirmed his interest when he began working at IBM in 2010. He is an advisor to several companies and startups specializing in digital health and regularly lectures at various business universities in Germany, Belgium, Switzerland, Austria, and China. Bart de Witte is a Fellow at the Institute for Exponential Technologies and Desirable Futures, futur.io. He holds degrees from various universities in Belgium and has pursued several other post-university paths at national and international business schools, including Harvard Business School.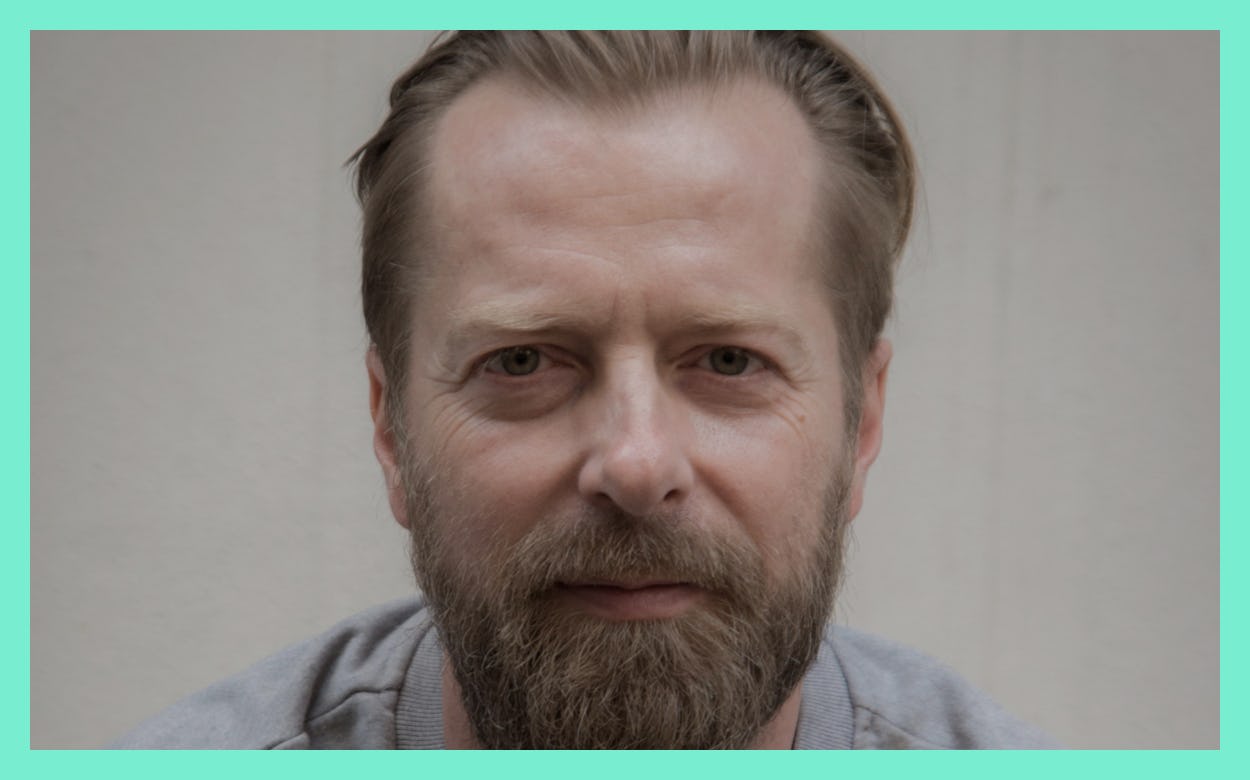 Image: Amelie Witte
Can you explain your job to a five-year-old? 
I am working to make your and everyone's future better, when it comes to having access to lifesaving health services. Today a five-year-old child born in Germany can always go to a very smart doctor that makes them healthy again when they are sick. But if the same child was born in Sub-Saharan Africa, this would not be the case, and they could die because there are no smart doctors. I am working on changing that by making the intelligence our doctors have available without any costs. So no matter where you are born, you will have the same chances of leading a healthy life.
What excites you most about your job? 
Working for something that is very meaningful is extremely satisfying. I'm working on empowering humans to build a more equitable and healthier society for all of us. There are so many possibilities today to reinvent the status quo, and it's exactly this "reinvention" and the pioneering work that makes me extremely excited. And as my mission is to break the bounds of current business models, I do need to get loud and point to the elephant in the room, which isn't always a popular thing to do. You have to create transparency and call out certain practices, which of course creates resistance from a current machinery that is very powerful. But at the same time, you connect to humans who support your mission, and you discover that once people are enlightened, they too will support your mission. The growing support of our mission to make data and AI a common good in healthcare is what makes this effort even more exciting. We are building something for the people, by the people, and that ultimately belongs to the people.
Which trend will change the future of medicine? 
Data combined with machine learning will allow us to better understand our biology. This means that we will be able to understand diseases better on a molecular level. Today one person gets sick when we have clinical symptoms, but many diseases start way earlier, prior to having clinical symptoms. Technology will help us to find digital symptoms, so-called digital biomarkers that we can measure using digital tools. And as technology democratizes, these tools will be made available in a decentralized or mobile mode, which means that we can redesign care and make it available where needed. Health does not happen in the doctor's office; it happens there where we eat, sleep, work, play, and live. This means we need to bring these tools closer to the patient, empowering them to make better informed decisions. We will also see breakthroughs in new therapeutics. mRNA technology gave us a glimpse of how the new sights in biology are influencing the development of treatments.
Looking back, which trends have you missed or underestimated? 
I missed out on buying some bitcoins when other friends of mine were buying them for a few thousand dollars. If in 2011 you had bought EUR 1,000 worth of bitcoins, you would own EUR 10 million today. I totally underestimated Bitcoin, as I found all cryptocurrencies to be something of a giant Ponzi scheme at the time.
Which MedTech initiative or startup deserves more attention? 
Looking back on 20 years of experience in digital health, I miss those startups that truly democratize healthcare. And coming from a software background, I believe that we need more attention on tools that facilitate collaboration. My own research has shown that the MedTech industry suffers from a not-invented-here-syndrome, which eventually leads to higher R&D costs. Shared development concepts, like those we have seen in the open-source software community, are not widely deployed in the MedTech scene, and I believe it's a cultural thing. The open-source approach offers a unique combination of advantages, including reduced costs, faster innovation, and the co-creation of standards. And with the ESGs coming around the corner, open-sourcing part of the development will become an important factor in increasing your ESG (Environmental, Social, and Corporate Governance) score and attracting investors.
Where would you put a million dollars? 
I have been investing in building my own HIPPO AI Foundation, which is, from an investment perspective, probably not the smartest thing to do. This is because it is a nonprofit, which means you cannot extract value. Still, if I had a million dollars to invest, I would invest in my Hippo AI Foundation. And in terms of investing for profit, I would invest in those startups that bet on open-source digital health, shifting economic value and making healthcare more sustainable.
But if I had to choose one area that I find extremely exciting, it would be 3D-printed food. With climate change becoming a growing concern for consumers, people are looking for alternative sources of food and nutrition. The 3D printing of food can enable food personalization (e.g., personalizing nutritional value or texture), present less desirable foods in a more palatable form, and produce plant-based foods. In 2020, an Israel-based company that produces cultured meat successfully 3D-printed a beef fat structure cultured with beef fat cells and edible biobonds. 3D-printed cultured meat technology offers many benefits to meat consumers, such as preserving the texture, flavor, and nutritional properties of animal meat products while reducing their environmental impact. But meat won't disappear, as right beside plant-based 3D-printed food, technologies in the field of cultured meat are advancing fast. Cultured meat is also known as "clean meat," or "in vitro meat," and it is a healthier alternative to conventional animal meat. Cultured meat is grown in a laboratory from animal stem cells, or building block cells. These cells are immersed in a nutrient-rich liquid that allows them to double in size, and they are then transferred to the bioreactor where the meat is grown. As food has a direct impact on our health status, I expect to see a conversion of these startups with life science and biotech startups.
Maybe in the future we'll say, "A (3D-printed) burger a day keeps the doctor away."
What's the best advice you've ever received?
My wife advised me to stop following, but to believe in my own visions and bring them to life.