Bethany Corbin (Healthcare innovation and femtech attorney)
As a healthcare innovation and femtech attorney, Bethany is on a mission to help thought-leading companies—both national and international—revolutionize the global women's health sector. Bethany is a strong advocate for women's health and wellness and is passionate about transforming the way society thinks about human health. With almost a decade's worth of hands-on legal experience, she empowers pioneering femtech companies to achieve their goals with well-crafted legal counsel and strategic guidance. Her strategic counseling is designed to help digital health and femtech companies disrupt and enhance the "standard" model of healthcare delivery. By leveraging her expertise in corporate formations, healthcare and FDA regulations, contract drafting, risk mitigation and management, privacy, and cybersecurity, Bethany develops creative compliance and regulatory solutions for health innovators in the U.S., Europe, Asia, and the Middle East. 
Bethany earned a Health Care LL.M. with a Certificate in Compliance Studies from Loyola University Chicago School of Law. Her designation as a Certified Information Privacy Professional (CIPP/US), as well as certifications in Healthcare Compliance (CHC) and Healthcare Privacy Compliance (CHPC), increase the value of her privacy expertise for femtech, digital health, and life sciences clients who want to understand the nuances of overlapping state, federal, and international privacy laws and close deals faster.
In addition to her practical expertise, Bethany is a prolific speaker and writer on femtech, privacy, contract drafting, and ethical technology. She is co-editor of a healthcare contract drafting book, hosts the Legally Femtech Podcast (which provides practical, ethical, and legal insights into women's health), and routinely speaks on data ethics and bias in femtech products to medical, academic, and corporate audiences. When not trying to revolutionize women's healthcare, Bethany can be found playing a zombie on The Walking Dead!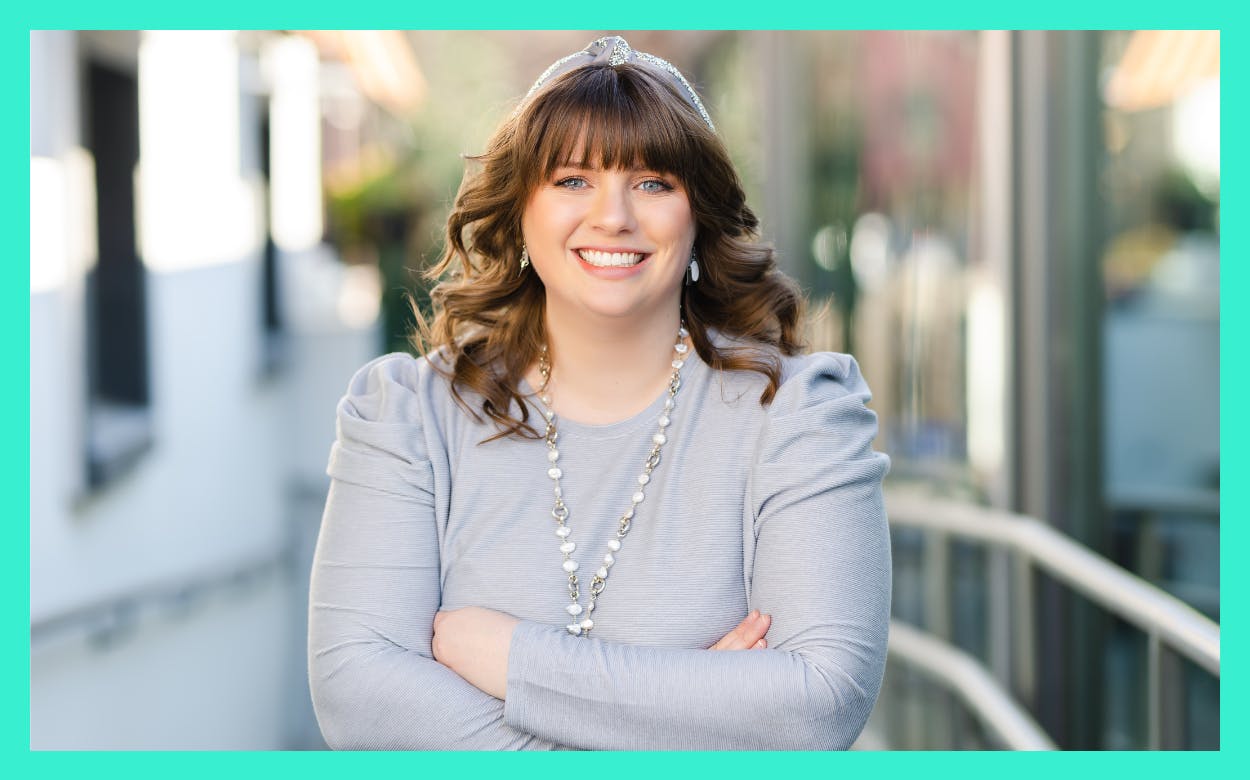 Image: Bethany Corbin
Can you explain your job to a five-year-old? 
I'm an attorney, which is someone who helps you understand and follow the law. While that may lead you to believe that I spend my days arguing with others for fun (who doesn't?), my job is actually focused on helping individuals work together to create new medical products. Specifically, I help creative individuals across the globe understand healthcare laws so that they can build new medical technology solutions. I focus a large portion of my work on providing advice to founders and CEOs who are looking to disrupt and change the delivery of women's healthcare. In this role, I help my clients navigate legal grey spaces that have not fully adapted for emerging technology, and I help them build structures and processes that not only comply with the law, but that are also scalable. The goal of my work is to help advance healthcare solutions by supporting individuals with big ideas and making sure they follow the law while building their products.
What excites you most about your job? 
I'm excited and energized most about the prospect of helping to revolutionize women's healthcare internationally and contributing to global tech innovation from a legal perspective. When individuals think of women in tech or women in healthcare, they often don't include attorneys in the mix. Yet, through my job I get to witness and experience the front lines of digital health innovation and see firsthand the new technologies that could fundamentally change the way in which we conceptualize and deliver healthcare. I work integrally with women's health and digital health founders to understand their products and partner with them on a strategic level to the point where I become part of their core business strategy team. As an early tester of my clients' products and user experiences, my insights into legal best practices can help inform product choices, designs, and assumptions. Working with founders who are passionate about their products and committed to driving sustainable change in healthcare is the best part of my job. 
Which trend will change the future of medicine? 
While there are numerous trends that I believe will impact the healthcare industry, one of the biggest trends I'm excited about is the focus on female health technology (femtech). For decades, our understanding of human health has been derived from insights related to the male body. With women excluded from most clinical trials until the 1990s, there is a dearth of data about how diseases present themselves differently for women and the side effects and effectiveness of drugs and other medical innovations in treating these diseases for women. This means that, throughout the history of modern medicine, one-size-fits-all health solutions have been applied to women on the assumption that the only difference between men and women relates to reproductive organs. 
For the past five years, however, a new trend is emerging that prioritizes health solutions specifically tailored to individuals who identify as female. This femtech industry was born from the historical exclusion of women in medicine and now seeks to amass large amounts of data on how diseases impact women. The femtech industry also seeks to provide personalized care solutions to women and to empower women to understand and take control of their health. By collecting and analyzing women's health data, research institutions will have new insights into how illnesses and treatments impact women and can develop more tailored and inclusive healthcare solutions. Further, given the recent U.S. Supreme Court decision on abortion rights, I think it is likely that we will continue to see new femtech products enter the market to try to enhance access to reproductive care for women.
Looking back, which trends have you missed or underestimated? 
I've underestimated the impact of social media and its importance to informing individuals about new health solutions that are entering the market. A lot of founders engage in social media advertising to alert the public of their products and I didn't realize how big of an audience these advertisements were reaching. I only really started to understand the impact of social media on health tech innovation when I worked with women's health founders who were continually barred from reaching their intended audience because their advertisements were being deemed inappropriate or sexually explicit, even though they were medically accurate and related to healthcare conditions. This reinforces another trend, which is the conflation of women's health with sexuality and the societal taboos and stigmas that are associated with discussions about women's health. I underestimated how hard these ingrained societal stigmas and taboos are for founders to overcome. 
Which medtech initiative or startup deserves more attention? 
I believe that the femtech industry deserves significant attention. Women's health is human health, yet the femtech industry is consistently being called "niche" even though women make up more than 50% of the world's population and make 80% of healthcare buying decisions. If we continue to downplay women's health or call it a "niche" industry, we're reinforcing barriers that prevent equal access to healthcare. We're also depriving society of opportunities to revolutionize care delivery to half of the population and we're making femtech founders work twice as hard to pitch their ideas, obtain funding, and advertise their products. Within the femtech industry specifically, I am excited to see more companies enter the cancer and chronic disease spaces. To date, a lot of femtech companies have focused on reproductive health and maternal health. The next "big thing" in femtech right now is menopause. However, I'm most excited for the companies that are going after the big illnesses that women may face – such as ovarian cancer. AOA Dx is one of the companies in this space that is working to develop a novel blood test that harnesses the power of tumor marker gangliosides to detect early-stage ovarian cancer. Companies innovating in this space have the potential to save millions of lives in the future. 
Where would you put a million dollars? 
I would use the money to support women's health startups that are focused on addressing chronic illnesses and high-risk illnesses, such as breast and ovarian cancer, which disproportionately impact women. I would also use the money to support heightened innovation for fibroid treatments, given that fibroids will impact up to 80% of women, yet common treatment options are surgical in nature and often involve hysterectomies. It's time to do better for women. 
What is the best advice you've ever received? 
One of my favorite pieces of advice that I received is to always check your ego at the door. In a world of innovation, you must be willing to adapt, move away from ideas that don't work, and support new ideas from your team members. There's a difference between passion and ego and bringing your ego with you can cause you to miss out on transformative ideas that can make your product better and more effective. Your ego can also blind you to new and better opportunities. You also don't have to have everything figured out – it's okay to ask for help!