Antonie Jo Nissen (Co-Founder, FIRST A)
Antonie Nissen is Co-Founder of FIRST A, a Berlin-based quick-commerce start-up in the pharmacy space. Along with her Co-Founders Florian Swoboda and Leif Löhde, she revolutionizes the way people have access to medication. FIRST A is providing consumers with a platform to conveniently order their pharmacy products online and have them delivered directly to their homes within 30 minutes. Convinced about the importance of a properly functioning and modern healthcare system by having digital access to medication, their goal is to make a meaningful contribution to the digitalization of the industry. Prior to becoming an entrepreneur, Antonie worked in Investment Banking with J.P. Morgan. During her time in London, she gained valuable experience working on M&A transactions in the European healthcare sector. She holds a bachelor's degree in International Business and Management from WHU - Otto Beisheim School of Management.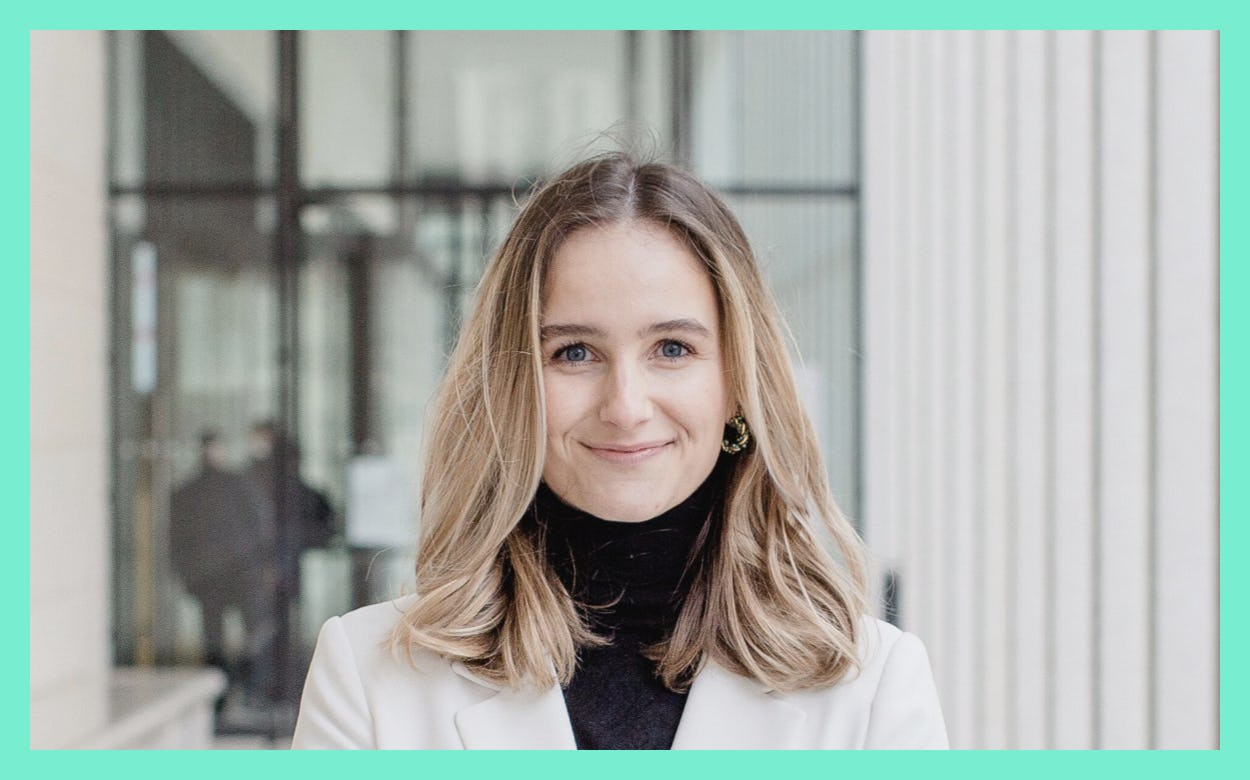 Image: Antonie Jo Nissen
Can you explain your job to a five-year-old? 
Remember when you last felt sick? When you were a child, you were very lucky. Your parents probably took care of you. But what happens when you are an adult? Exactly, you need to go to the pharmacy yourself, regardless of how awful you are feeling or how late it is at night. It's all on you! But not anymore, because FIRST A is here for you, whenever, wherever. We are delivering medication to your doorstep within 30 minutes, directly from your local pharmacy. That means: You can easily order everything you need from the pharmacy via our app and just let it arrive and focus on getting well. Our aim is to get people healthy in the most convenient way possible. Whenever, wherever. No late-night drives to the after-hours pharmacy, no headache about pre-ordering your medication—we will take care of you.
What excites you most about your job?
No other industry is as fast-paced but still extremely behind in digitalization, as complex but still simple and relevant for everyone, as exciting in business opportunities but still providing true and real social value. It is not a job that gets me excited, it is the purpose of what I am striving for—of the change that we are bringing and the opportunities that lie in front of us. Healthcare is the core of our society determining our human race, and every single country in the world has severe blind spots (some more than others). Working every day toward creating sustainable change, starting with Germany, is not only exciting but truly rewarding, and I feel so blessed to be able to combine passion, job, and social value.
Which trend will change the future of medicine? 
Technology—in every sense. From connecting doctors and patients, to using robots in disease detection and surgery, to leveraging artificial intelligence in voice recognition for ALS patients, to developing new technologies to cure deadly diseases. Although digitalization and a transparent data flow in the healthcare system are extremely important and much needed, I believe that new technologies in biotech—such as excelling lentiviral vector therapies to treat deadly immune diseases and making them accessible and affordable to everyone—will be a major breakthrough.
Looking back, which trends have you missed or underestimated? 
The power of consumer behavior change and the resulting industry disruption. Two years ago, when Gorillas started, nobody would have thought that 10-minute delivery would become an industry standard, and that nobody would want to physically visit a supermarket anymore. The power of consumer adoption and long-lasting industry change was incredible to witness! 
Which MedTech initiative or startup deserves more attention?
Startups focusing on inventing novel technologies to cure deadly diseases. Startup investors often focus purely on consumer-centric businesses that don't target the most foundational problems in healthcare: Curing deadly diseases and improving quality of life. The development of novel medicines is often financed or even developed by big corporations. I think we have a lot of untapped potential by fostering independent bright minds.
Where would you put a million dollars? 
Referring to the above, I would invest a million dollars in a startup focusing on curing deadly diseases, or in one that improves the quality of life of terminally ill patients.
What's the best advice you've ever received? 
Definitely this: The people you spend time with are going to make or break your dreams. Defend your light, because it is everything you've got—your life, your motivation, and your courage. Not everybody deserves to be around you, so choose wisely.