Alessandra Henderson (CEO and Co-Founder, Elektra Health)
Alessandra Henderson is the Co-Founder & CEO of Elektra Health, a next-gen women's healthcare platform on a mission to smash the menopause taboo. Elektra empowers the 50M women navigating menopause in the US – and the millions more abroad – with evidence-based education, care & community. Prior to Elektra, Alessandra spent 10+ years building early stage consumer businesses from the ground up at Artsy, the MIT NYC Startup Studio, and Human Ventures. She holds a B.A. from Vanderbilt University and MBA from Sloan MIT, where she received the Martin Trust Community Fellow Award and the Patrick McGovern Entrepreneurship Award. Her work has been covered by The NY Times, Fortune, Fast Company, Techcrunch, the Financial Times and more.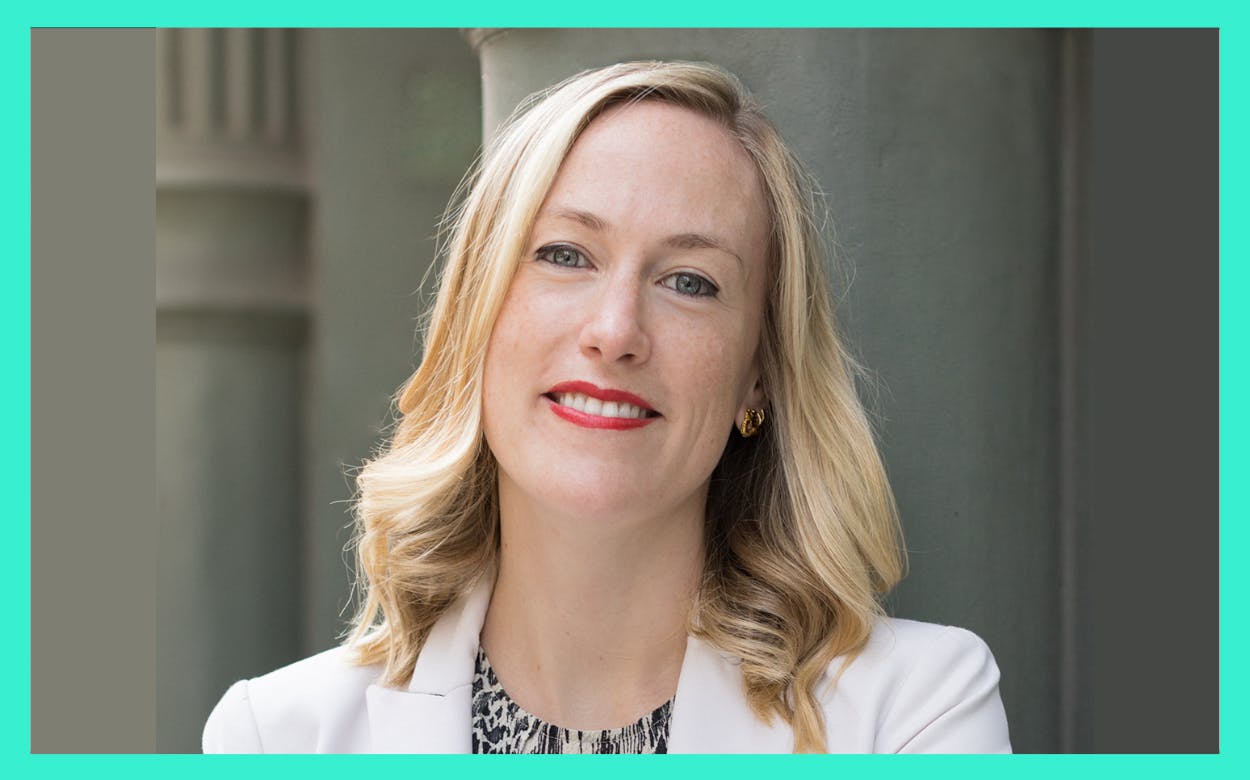 Courtesy of Alessandra Henderson
Can you explain your job to a five-year-old?
I co-founded Elektra Health with Jannine Versi. Elektra is an virtual platform that empowers women navigating menopause with integrative care, evidence-based education, & a supportive community of peers. We partner with health plans and employers to ensure the women in their community receive the care they deserve.
What excites you most about your job?
The best thing about my job is hearing the positive impact we've had on our member's lives. 75% of women who seek menopause care from the traditional system today, leave their doctor's office without proper treatment. 
At Elektra, we offer an end-to-end, proprietary care platform that supports women across every step of their healthcare journey. From answering "what is menopause" to prescribing hormone therapy, Elektra offers a safe, trusted space for women to world-class help and support. At the core of our platform, we connect women with women's health experts (think of them as "menopause doulas") for 1:1 video and text support. Together, our experts build personalized care plans that address women's top needs and symptoms. But that's not all—women have access to 100+ hours of educational content built by top experts, as well as a private, moderated community for peer support. The most rewarding part of being a founder is receiving feedback from real Elektra members on the positive impact we've had on their lives and health. 
Here's an example of a recent note we received from a member: "I found this wonderful company during a job search and became a client. They have absolutely wonderful counselors and health care providers. Their care was personal, not cookie cutter, and they helped me find someone nearby that they trusted."
Beyond member stories, another thing I'm incredible excited about looking ahead is our growing partnerships with health plans and employers. We've launched early partnerships with Mass General Brigham Health Plan and EmblemHealth to extend Elektra's services to their members and employees. We're excited to see more organizations investing in women's health and health equity through Elektra.
Overall, bringing real, tangible support to women is by far the thing that excites me most about my job. 
Which trend will change the future of medicine?
Like many others, I'm fascinated by how ChatGPT will impact care delivery and infrastructure. We're in early innings of that adoption curve, but we're staying up to date on those developments. 
Closer to home (or Elektra), I'm most excited about the expansion of women's health research, innovation and investment. For too long, women have been left out of not only scientific research but also public conversation. But the tides are shifting—women are speaking up demanding better support, and organizations and decision makers are listening. For example, women are seeking more support from their employer. In fact, we conducted a report on this topic last year—Elektra Menopause In The Workplace Report (2022)—and discovered that a majority of women would like to see more menopause support from their employer (62%) and insurance providers (73%). Over time, we'll definitely see this interest grow from employees, who are increasingly looking to employers to provide more comprehensive support. 
Last but not least, I predict we'll see an increasing amount of M&A in the digital health space over the months and years ahead. 
Looking back, which trends have you missed or underestimated?
Great question! As a founder, I've learned that the misses are just as valuable as the hits. Learning is a big part of the job. With that said, one trend we're keeping an eye on closely is the appetite for dedicated women's health solutions. Some companies are looking for a women's health solution to check the box across all women's health conditions and stages. But it's our core belief that there is no one-size-fits all solution! Women's health isn't a single solution space—the market is too big and women's health needs so vast, there will never be one company that handles every women's health need in the US. To drive real outcomes and prevent downstream health costs, you need dedicated, verticalized solutions. 
I suppose there will always be organizations who are looking to "check the box" on women's health. At Elektra, we're excited to partner with organizations who are invested in providing high quality, effective solutions that meet women where they are.
Which medtech initiative or startup deserves more attention?
ThermaBand – the world's first automated tracking and cooling bracelet, essentially it's a bracelet that detects and fends off your hot flushes 24 hours a day. Founded by an incredible mother-daugher team, Thermaband is a gamechanger empowering women and clinicians to advance women's healthcare.
WellTheory – first-of-its-kind virtual platform providing a research-backed dietary and lifestyle-based program that addresses the root cause of autoimmunity. Autoimmune disorders disproportionately impact women, so it's exciting to see new solutions built for this audience. 
Paloma Health – Speaking of autoimmune conditions, we're big fans of the team behind Paloma, which is a one-stop-shop digital clinic for hypothyroidism. 
In the broader women's health space, there are SO many companies I'm excited by, including: Poppy Seed Health, Evvy, Allara Health, Aavia, Gabbi, Conceive. The list goes on!
Where would you put a million dollars?
I would love to see more time, research, and money being put into women's health beyond fertility. There is a shocking lack of data and understanding of women's health beyond the reproductive window, and it is something that affects every single woman at some point in life. It's like all of a sudden, we turn our backs when women hit their 40s/50s versus opening our arms with innovative solutions and resources. There is still so much more to learn and so many ways for us as a healthcare system to develop, and I'd love to see steps taken in that direction. 
What's the best advice you've ever received?
Sounds trite but true: find your tribe of other early-stage founders—female or not. They will be your greatest cheerleaders and teachers and eventually will help connect you with the right investors or talent needed to propel your company forward.
Also: send the cold email. In fact, send 50 cold emails. And don't be afraid to brag about them—you are a star. Help the other person know the parts of you that shine brightest!