WWDC underscores Apple's unstoppable push into the healthcare market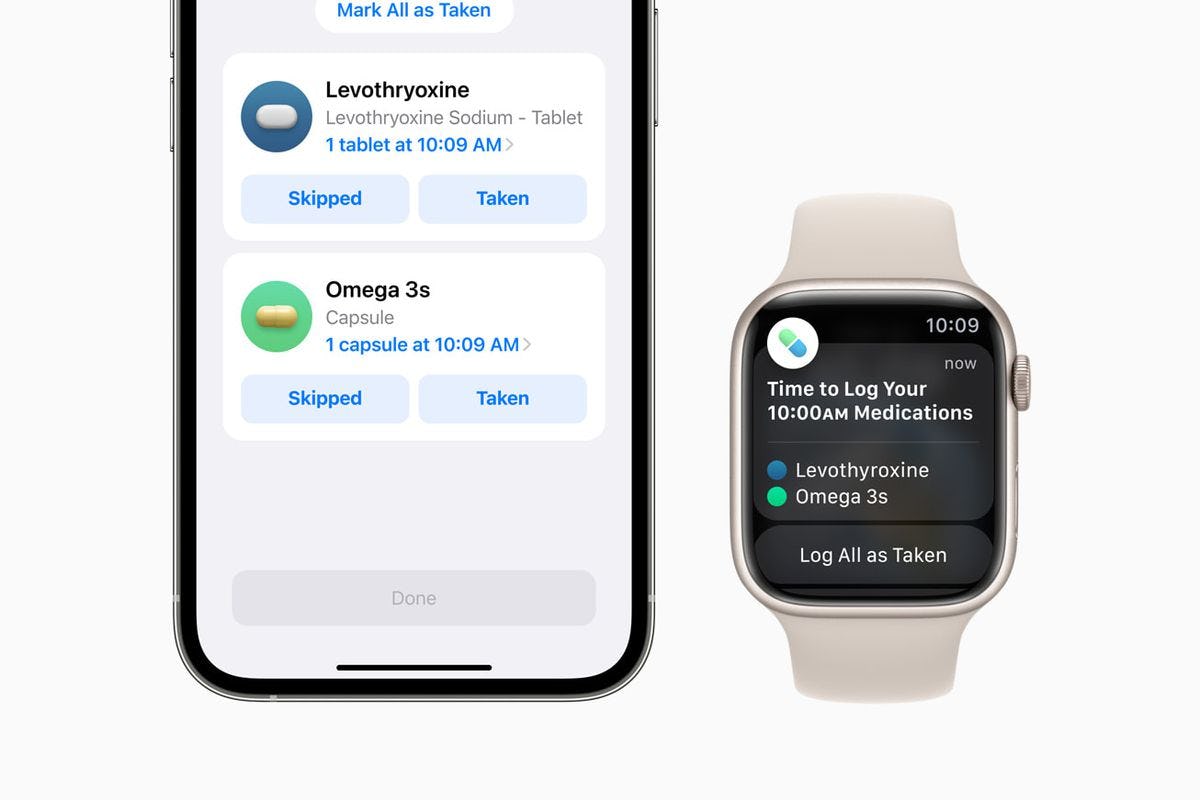 Image: Apple
Last week, Apple's World Wide Developer Conference (WWDC) took place, with the company presenting news to 30 million Apple developers.
While Apple's consumer events usually focus on new hardware, the WWDC is all about operating systems like iOS, macOS, and watchOS.
The developer community approaches the event with both joy and fear. On the one hand, Apple provides them with new functionalities and frameworks, among them those they can use to make their products better. On the other hand, there is always a risk that Apple will incorporate these developers' products as features into its own products, killing their business. More on this phenomenon and why it's called "sherlocking" can be found here. 
Health announcements: Not mind-blowing but still impressive
But now to the content. We found CarPlay really exciting. It should also be a warning for healthcare companies to consider just how deep Apple is pushing into the OEMS sphere. 
The ideas in the healthcare sector were not surprising, although they did underline Apple's ambitions in the healthcare market. Two thoughts came to mind while watching the announcements:
Apple will kill the health tracker market
The health and fitness tracking on the Apple Watch is obviously getting better and better: 
Apple will include its new, FDA-cleared atrial fibrillation history feature into the Apple Watch ECG feature. 
Sleep tracking in watchOS 9 provides new insights with the introduction of sleep stages. Using signals from the accelerometer and heart rate sensor, the Apple Watch can detect when users are in REM, Core, or Deep sleep.
Apple continues to integrate features from professional fitness trackers. The Workout app, for instance, will soon measure users' running form, heart rate zones, and new workout types.
With the new features, the market blurs between Apple's all-in-one smartwatch, and dedicated fitness or health trackers like Fitbit, WHOOP, or Garmin. The more features Apple offers in this field, the more difficult life will be for fitness and health trackers. 
With the old versions of its own watch, Apple can almost compete with average fitness trackers in terms of price. 
In the high-end market, differentiation is becoming increasingly difficult for specialized health trackers.  
Apple is eying the pharma market
According to Statista, the worldwide pharma market is more than twice as large as the medical technology market ($1.27 trillion vs. $0.58 trillion). And Apple has introduced a feature that, in retrospect, may have been the first step into this market. 
The new Medications feature for Apple Watch and iPhone helps users manage and track their medications, vitamins, and supplements.
Users can create custom schedules for their meds, whether they need to be taken multiple times a day or just once a week. 
Users can set up reminders to help stay on track. 
And in the U.S., users can receive an alert if there are potential critical interactions with other medications they have added to the Health app.
The feature itself is not a business model at this time, but a potentially powerful key to the pharma market. 
Combined with the sensors on the Apple Watch, Apple can find out in detail how people have reacted to certain medications. This information will be extremely relevant for pharmaceutical companies, prescribers, and pharmacists. 
Apple knows when certain drugs are in need of a refill and is therefore in a great position to penetrate the online pharmacy market. 
All in all, there was little mind-blowing news from Apple in the healthcare market—yet there was a lot of news underscoring how under Tim Cook, Apple has increasingly become a healthcare company.