Why Apple might enter the insurance market — and why not 
The usually well-informed analysts at CCS Insights have published a report that Apple could enter the health insurance business in 2024. 
Presumably in cooperation with a large company—and initially only in the United States. This is the belief of Ben Wood, principal analyst at CCS Insights, who thinks the company is in such a strong position that it can push into healthcare insurance.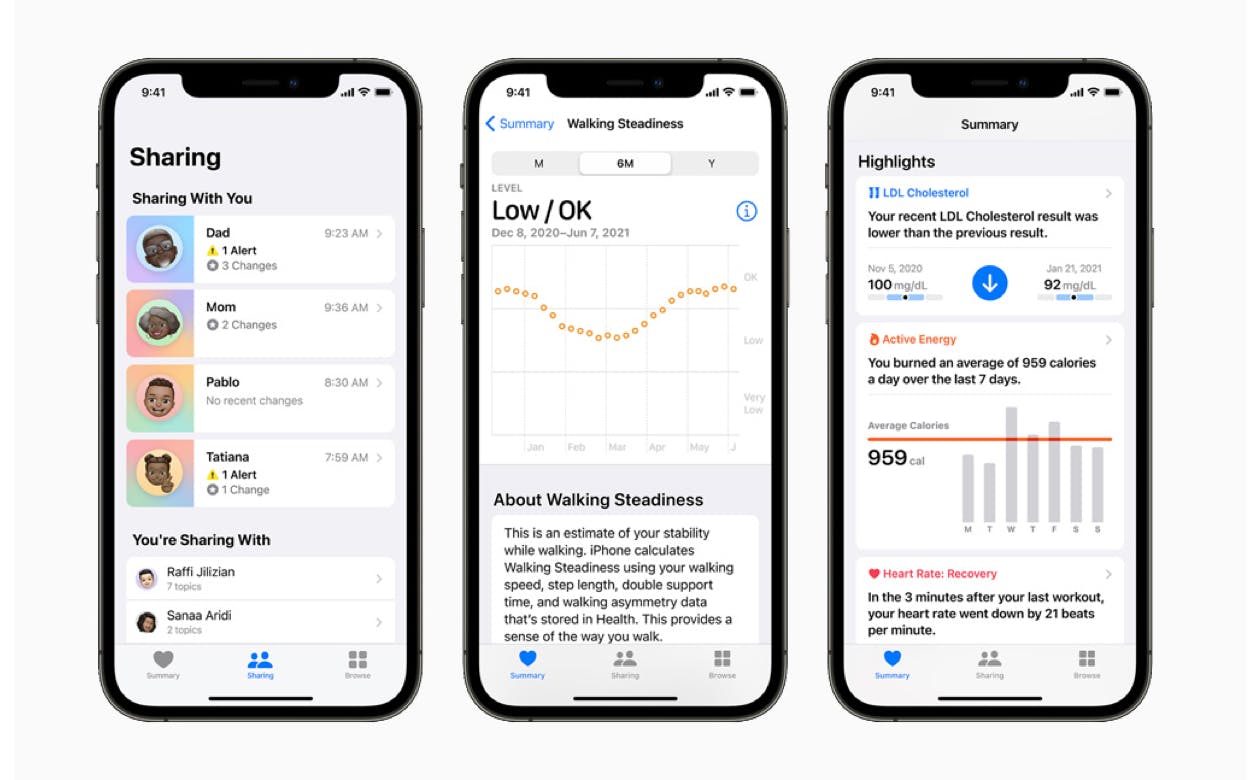 Photo: Apple
Apple Insurances
Let's clarify: It's just a rumor. But a likely one, given what Apple has done in the past.
The tech company has positioned itself as a partner in its customers' health in recent years, gradually evolving the Apple Watch into a medical device. And as we all know, the watch provides and monitors zillions of data of interest to health and life insurers. This provides an immense competitive advantage in the market.
But we think it is highly unlikely that Apple will start its own health insurance company.
We all know that healthcare verticals, such as insurance, are difficult to tap into and disrupt. BigTech has been trying and failing to penetrate the healthcare sector to compete with incumbents for years. Past attacks on the market by startups (e.g., Oscar and Clover Health) or even Amazon, Berkshire Hathaway, and JP Morgan Chase have failed.
Health insurance is a terrible business when it comes to challenging incumbents. Profits are capped, you have to be very big to succeed, capex and opex are high, and hardly anyone loves you.
That's why we think that Apple will likely partner with one of the incumbent insurers, much like Walmart did with UnitedHealthcare. Apple has also already formed some Apple Watch partnerships with insurers such as UnitedHealthcare, Devoted Health, and John Hancock's Vitality program, providing a potential direction.
The way forward
Of course, anything is possible for Apple. But they will take small steps rather than a big jump.
If you think about the evolution and diffusion of the Apple Watch, the area of data-based healthcare and insurance research and clinical trials are the most obvious. Preventive care is also conceivable. And, furthermore, there are still many opportunities open for Apple in the digital healthcare market.
In other words, there are still plenty of low-hanging fruits for Apple to tap into. Therefore, we believe Apple will not be in a hurry to enter uncertain insurance waters.