What Oracle is aiming for with the record acquisition of Cerner
Before Christmas, rumors swirled that Oracle, the American multinational computer technology giant founded in 1977, was looking to acquire Cerner, a health information technology provider. 
Rumors became reality shortly thereafter. On December 21st, Cerner was sold to Oracle for around $28.3 billion cash—a blockbuster deal, considering that Oracle's largest deal to date was worth about $10 billion (PeopleSoft in 2005).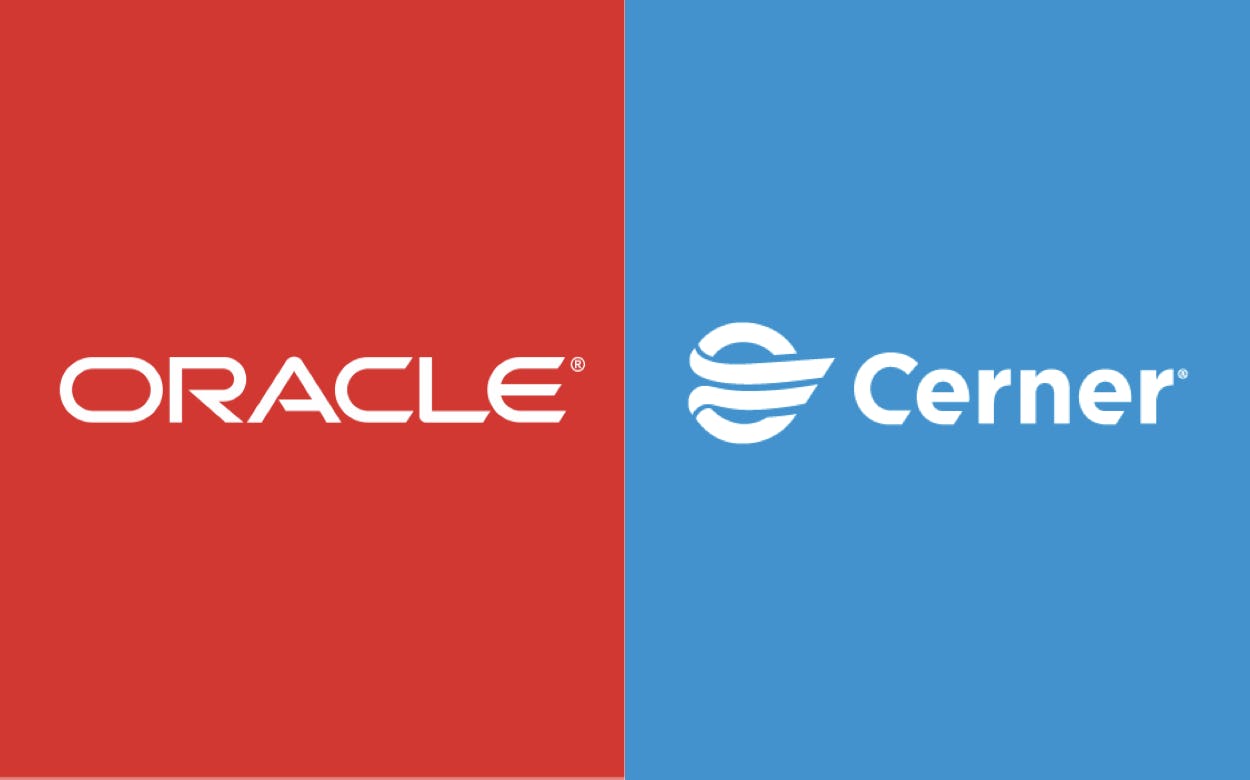 Image: Cerner, Oracle
It's all about market access
The question that follows is why an IT dinosaur like Oracle would spend more than $28 billion on a company founded in 1979 that sells EHR software hospitals and physicians use to store and analyze medical data?
The answer is simple: The deal gives the Silicon Valley dinosaur Oracle a significant position in the healthcare industry, one of the key growth drivers for cloud computing. 
Larry Ellison, co-founder and Executive Chairman, said in early December that healthcare is one of the most important core areas for his company. According to Ellison, the sector is "on par with banking in terms of importance to our future." 
With the acquisition, Oracle creates a stable foothold in the healthcare cloud market. The market for software to store and analyze medical data could grow to $35.5 billion by 2025, Constellation Research estimates. Much of this spending is still allocated to on-location hosted computer systems and is expected to shift to cloud platforms. Based on research by IDC, this cloud migration will generate $15.8 billion in investment for the healthcare sector by 2023. 
Currently, Oracle lags far behind the fast-growing cloud computing industry giants Amazon, Microsoft, and Google. The reason is that for a long time, Larry Ellison was not known as a cloud computing evangelist. It wasn't until BigTech's sales and market share skyrocketed in recent years that the company made the switch. BigTech has since recognized that healthcare, which is currently experiencing a major wave of digitization, can bring them further growth. And now Oracle wants a piece of the pie.
This is why it's certainly worth noting that Cerner has relied on Amazon as a cloud partner up until this point. By acquiring Cerner, Oracle could be trying to poach a strategic healthcare customer from Amazon. If Oracle now manages to convince existing long-term Cerner customers to switch to the Oracle cloud, the acquisition could pay off.
Disrupting healthcare with data and AI 
Other important assets that flow to Oracle as a result of the acquisition: data and AI. Access to patient and disease data is essential these days, especially for algorithmic healthcare systems. Analyst company MarketsandMarkets predicts that healthcare AI will attract $67.4 billion in 2027. And Cerner brings a suite of cloud-based data analytics and AI technologies to Oracle. Plus, as of February 2018, its products were in use at more than 27,000 facilities around the world. 
Cerner's offerings include an electronic health records and insights system, as well as platforms for emergency departments, hospital bed management, and surgical department monitoring, along with other data-centric health tech services. With this set of tools and databases, Oracle certainly anticipates training its own AI models faster and better than the competition. 
As part of the deal announcement, the two companies also revealed they will work together on a hands-free digital voice assistant for Cerner's clinical systems. This is a friendly nod to Microsoft, which acquired the speech recognition expert Nuance last year for nearly $20 billion.