This AI is scouring the plant world for the next aspirin
Aspirin, the most widely used drug in the world, is based on a plant substance. Now a startup wants to harness the power of artificial intelligence to discover the next pharma blockbuster in millions of plants.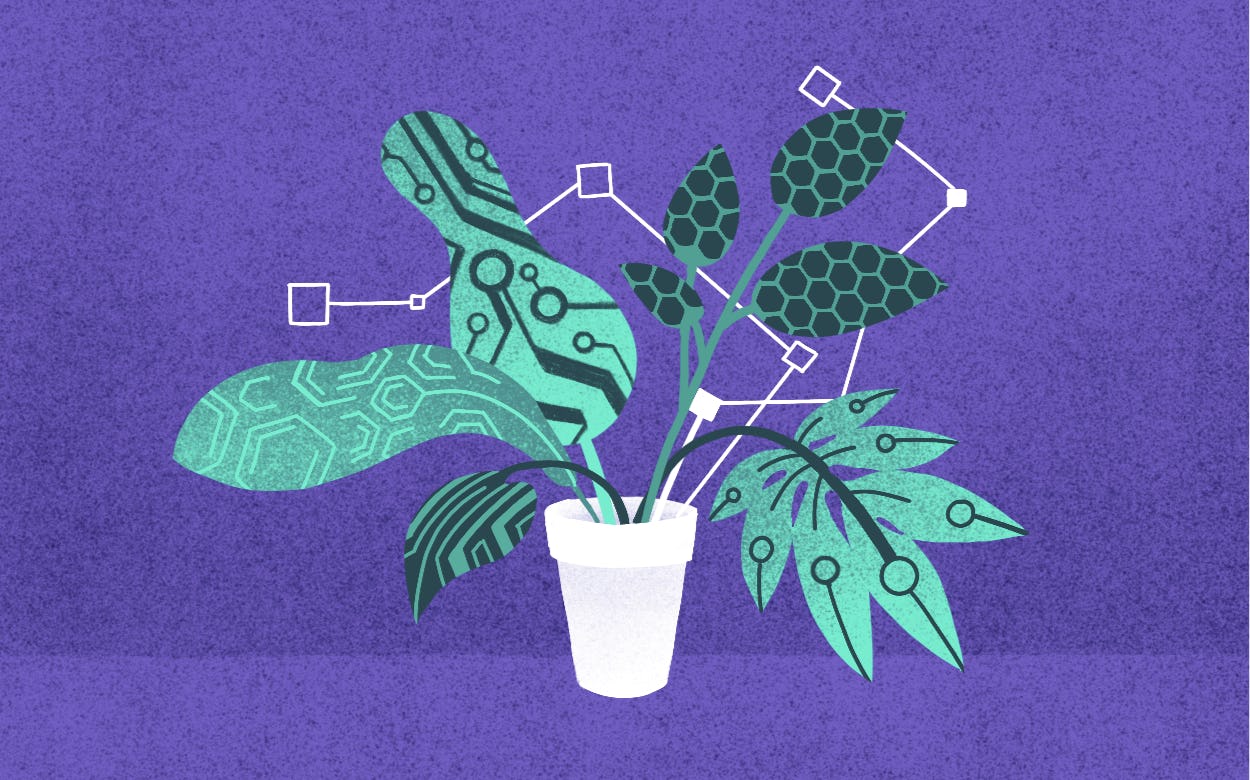 Illustration: Mary Delaney
The power of plants 
Aspirin (aka acetylsalicylic acid) is probably the most widely used drug in the world. Its origins include a fascinating story about plants and technology. 
First reports on the analgesic effect of bark from the willow tree date back to 1934 BC. 
In 1763, the fever-relieving effect of willow bark was discovered by the English cleric Reverend Edward Stone. 
In 1826, Italian researchers Brugnatelli and Fontana managed to extract salicin from willow bark.
In 1897, Felix Hoffmann, a researcher at the company now known as Bayer, chemically modified the related molecule salicylic acid.
The company patented the name "Aspirin" in 1899. It is estimated that over 1 trillion aspirin tablets have been consumed over the past 100 years.
From accident to AI
Aspirin is not the only drug based on plants. The portfolio of bioactive compounds from plants ranges from caffeine to cancer drugs. 
The discovery of aspirin and many other plant-based compounds came about by accident. The U.S.-based startup Brightseed now wants to systematically search for the next blockbuster drug. 
To this end, they have built up a database called Forager with 1,200,000 bioactive plant compounds. They use artificial intelligence to search for links between the compounds and their potential health benefits. 
The company estimates that there are still 10 million bioactive compounds waiting to be discovered in the plant world.
Cofounder Sofia Elizondo believes nature is underrated in the way of potential health solutions: "There are millions of bioactive compounds and natural chemicals out there and we've only really tapped about 1%."
Initial success and big potential
The company's first discovery is a pair of compounds found in cannabis seed shells and black pepper that could be used to manage non-alcoholic fatty liver disease (NAFLD), a chronic condition that afflicts about a quarter of the world's population. 
Preclinical studies on mice showed promising results, and currently, there is no FDA-approved treatment on the market. For cofounder Lee Chae, this is proof that there's still a lot to discover in how you can use plants.
Brightseed has just completed a $68 million Series B and is valued at $300 million. This does not bring the company into the illustrious Unicorn club, but it is significant for a startup with just $20 million in sales. Brightseed is using the fresh capital to expand its R&D and prepare for the commercialization of the two hemp seed compounds.
We believe Brightseed's approach has potential. It's a great example of how artificial intelligence can be applied in a meaningful way. The algorithms are not intended to perform miracles, but merely to massively accelerate the pace at which we explore the plant world. 
FMCG goes pharma
Brightseed works not only with pharmaceutical companies, but also with Danone, Ocean Spray, supplement giant Pharmavite, and spice trader OFI. 
As is often described, we are seeing the regulated healthcare industry merge with other sectors. Just as the line between medical devices and wearables is blurring, pharma and FMCG are also moving closer together. 
So it's not unlikely that the next aspirin will be launched not by a pharma player, but by a food company.