The increasing availability of clinical trials as a game changer for medical innovation. But they also bear risks that need to be addressed.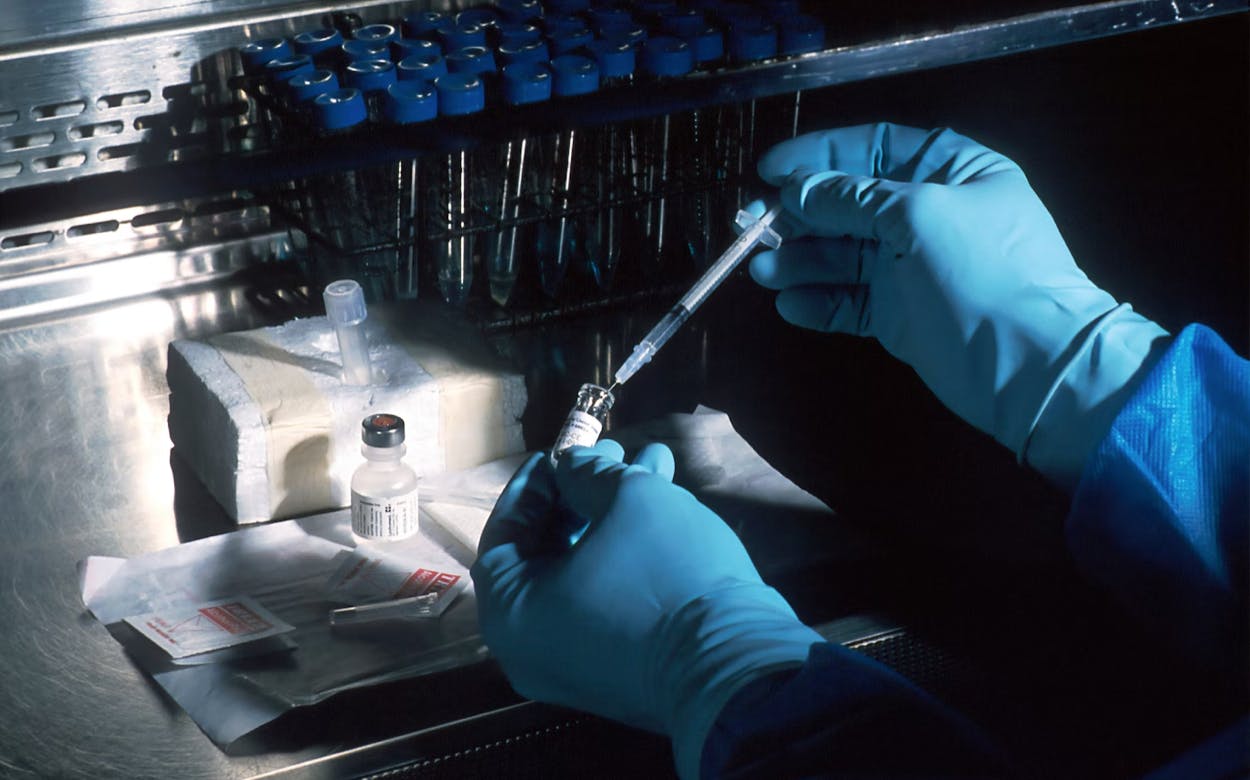 Image: Unsplash
Last month we shared an analysis on vertical and horizontal integration in the healthcare industry. Now we'd like to dive deeper into how a similar approach in the clinical trials space might impact the MedTech industry's ability to bring game-changing devices and therapeutics to market.
Headway Research, a private equity-backed startup, has created a global network of clinical trial sites aimed to make clearing the U.S. FDA's extensive clinical trial hurdles easier for medical device and pharmaceutical developers.
This approach to aggregating clinical trial sites is not entirely new. We expressed our support for the rise of decentralized digital clinical trial startups last year. And this trend is already being capitalized on by healthcare giants like Walgreens, as we discussed last month. 
It's clear that the business of clinical trials is becoming a profitable industry in itself. In fact, a Kaiser Health News analysis found that 11 of the 25 private equity firms that Pitchbook identified as the top healthcare investors have invested in clinical research companies.
As the MedTech industry relies heavily on clinical research to bring its offerings to market, we are examining the relevant implications of this growing business sector.
The upsides: MedTech may benefit from the increased availability of networked clinical trial sites
Since the latter half of the 20th century, one of the most pressing medical innovation issues has been the inclusion of women and historically-underrepresented groups in clinical research. 
The first randomized controlled trials (RCTs) were conducted with the assumption that the results would apply to the general population. Over time, growing evidence revealed that this assumption resulted in ineffective and often dangerous one-size-fits-all approaches to new therapeutics and devices—ignoring the unique presentations of disease and side effects across different demographics. 
Studies have even suggested that lack of broad representation in RCTs may in itself hinder innovation, as exploring the differences in treatment impacts and contexts can open up avenues for further customized innovation—something that would not have otherwise been clear.
So, it stands to reason that the easier inclusion of demographically-diverse subjects in clinical trials via this networked approach may have positive impacts for the end users and innovators behind the therapeutics and devices tested.
Plus, quicker clinical trial processes will likely result from cutting down the time it takes to identify and enroll subjects, making RCTs an easier hurdle to overcome in medical innovation.
While many MedTech devices do not require clinical trials to the extent that new pharmaceuticals do, the safety and efficacy of higher-risk devices—for example, those classified as Class III or Class II in the U.S.—are examined via clinical trials. We hope that the development and path to market for these devices can improve with this networked approach.
The downsides: will higher clinical trial costs increase the barrier to entry for MedTech companies?
When it comes to business—even the business of healthcare—consolidation often leads to rising costs and reduced market competition. 
And so we wonder: Would the same thing happen to the costs of conducting clinical trials for companies hoping to gain government authorization? Might these growing costs prioritize legacy medical technology companies over young MedTech startups? Furthermore, when it comes to impact on end-user patients, will device and drug costs rise as a result?
Headlands CEO Mark Blumling hopes this won't be the case, stating that the trial sites Headlands has acquired are not generally charging higher prices than when they were independent.
In an interview on the company's involvement in clinical trials, Harvard Medical School Professor Aaron Kesselheim expressed concerns over there being adequate patient informed consent processes as trial timelines are compressed.
"We don't want those kinds of things to be lost in the shuffle in the goals of making money," he said.
Blumling assured KHN that privacy is one of his company's highest concerns, stating that "Headlands holds itself to the highest standard."
Additionally, we believe it's important to point out that approval authorities such as the FDA also take into account 'real-world data' from patients treated by devices and therapeutics outside of clinical studies. This mechanism is a further avenue for increasing acceptance without lowering barriers to safety and efficacy and greatly increasing costs.
Of course, time will tell how these concerns and promises play out as businesses like Headlands continue to grow. In the meantime, we'll maintain a sense of cautious optimism about this new opportunity for more efficient and inclusive clinical trials, and the associated downstream benefits to MedTech consumers.