The false-positive problem of digital health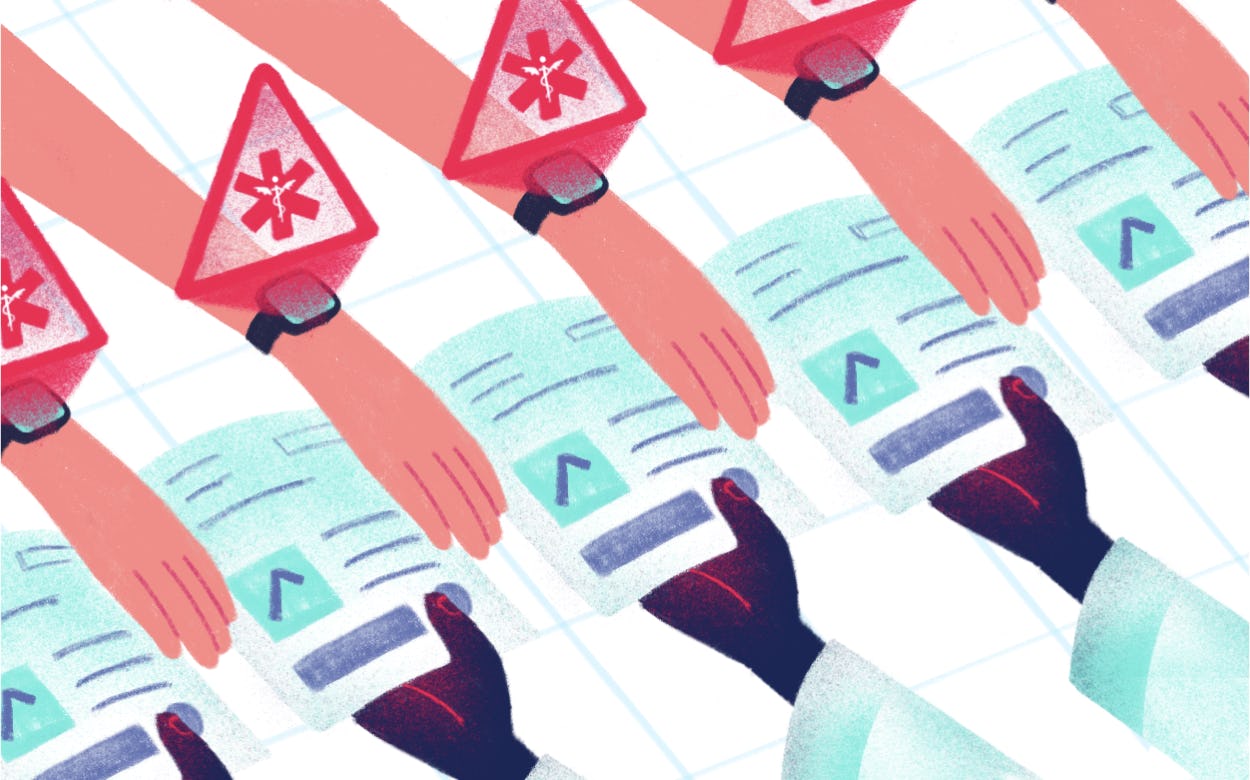 Illustration: Mary Delaney
What's old
Thanks to digitalization, medical diagnosis is increasingly moving into the private sphere. Let's face it: We all turn to Dr. Google before we go to the doctor.
Even 25 years ago, psychologist Brian Fallon recognized that this is not always positive, and ​​that it can actually be very harmful for some people. Fallon stated, "For hypochondriacs, the Internet has absolutely changed things for the worse," and then coined the term cyberchondria.
What's new
Digital diagnostics are booming.
There are countless questionnaires online to help us identify early symptoms of burnout.
DNA tests promise to give us insights into the likelihood of inherited diseases like gallstones, diabetes, or Parkinson's long before we develop any symptoms.
And the ECG feature on the Apple Watch is said to help people detect heart problems early. 
What's the problem
The new digital diagnostic tools also come with downsides.
Byron Allen, cardiologist and clinical professor at UCI, estimates that around a third of patients who come in worried about an Apple Watch notification have a false-positive reading. "This causes anxiety for the patient, and it takes quite a bit of time to sort through," he says.
Last week, another digital diagnosis test was approved by the authorities. The British startup Cognetivity Neurosciences developed an iPad test that can detect early signs of neurodegenerative diseases. The test has been granted FDA clearance to be marketed in the United States and is being trialed at several NHS trusts in the UK.
Wired reported that experts fear the test will mainly produce anxious patients. Karen Harrison Dening, Head of Research and Publications at the charity Dementia UK, says the NHS often lacks the funds to pay for brain scans for everyone who needs one in the UK.
Our perspective
Of course, early detection can help to treat diseases and potentially save lives. But logically, the earlier we want to detect possible diseases, the less accurate the signals will be. 
So our digital doctors are generating a flood of false-positive diagnoses. These diagnoses are not only a burden on patients' psyche, but also on our healthcare system.