Supply chain issues are here to stay
In recent months, we have all become aware of how fragile the global economy is. 
Many things in our personal and professional lives have become more expensive or no longer available. Some of these things we notice consciously, while others we only see when our attention is drawn to them.
Like the fact that our healthcare system also suffers massively from supply chain problems—caused by major events like the Russian invasion of Ukraine in 2022, or COVID restrictions and associated labor shortages in global logistics-related network nodes and production hotspots.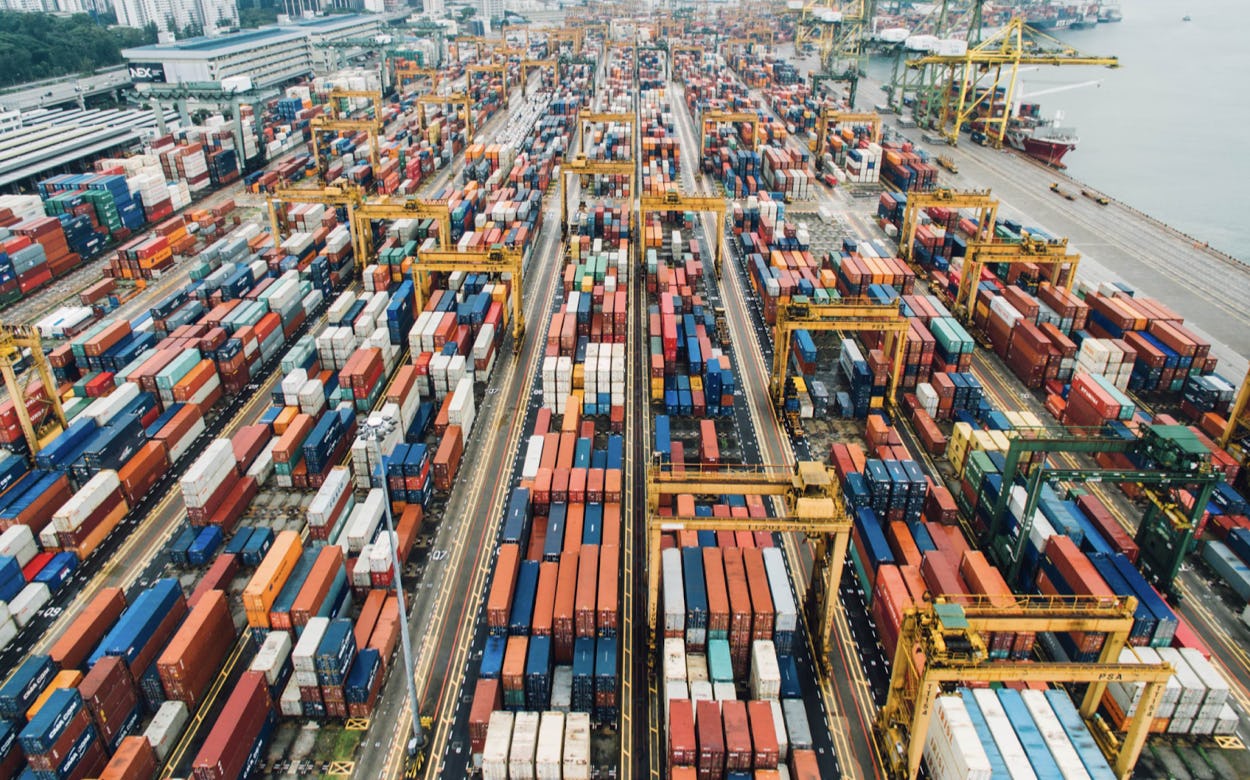 Image: Unsplash
Supply chain bottlenecks are causing medical supply shortages
Of course, this should not surprise anyone in hindsight. We live in a globalized, digitized world that has done everything possible to cut costs by outsourcing crucial tasks.
As a result, complexity and interconnectedness in modern healthcare supply chains have increased massively. And so has vulnerability to shocks, especially those as seismic as a global pandemic or major war. 
Supply chain issues are here to stay 
We all remember the early months of the pandemic, when masks were issued only one at a time. Well, this was just the tip of the iceberg. There was a much bigger problem below the surface. 
In recent months, more and more healthcare stakeholders announced that they had major supply chain issues—from a lack of personal protective equipment at the beginning of the pandemic, to a shortage of crutches today. A product that would've taken a month to source can now take three or more months, putting obvious strain on the healthcare system.
Amy Feldman reports in Forbes the extent to which the U.S. healthcare system is feeling the strain: 
Basic supplies such as IV tubing and catheters, which are used constantly in hospitals, are hard to get. 
Latex and vinyl examination gloves, surgical gowns, laboratory reagents, specimen collection test materials, saline syringes, and dialysis-related products are also in short supply.
According to Owens & Minor, a healthcare logistics company with $8.5 billion in annual sales, 45% of the items it handles are affected in some way by supply shortages.
Anesthetics, antibiotics, pain relievers, nutritional and electrolyte supplements, and chemotherapy drugs are also in short supply, according to a Mayo Foundation for Medical Education and Research study. 
Everyone is affected by the crisis, from surgical centers and nursing homes, to healthcare providers. And there are countless signs that the problems in the healthcare supply chain are not going away:
Bloomberg reports that General Electric's supply of contrast dye—medical dye critical to diagnosing strokes, heart attacks, and dangerous lung clots—is in jeopardy. In March, corona forced the closure of a factory in China that supplied nearly half of the U.S. contrast dye market. Less important health scans are already postponed indefinitely.
In South Carolina, four babies have been hospitalized due to the national formula shortage. Parents across the country are struggling to feed their children as the shortage continues. The reason for the shortage: Abbott Laboratories closed its infant formula factory after receiving complaints that infants were getting infections. The closure of one factory (!) exacerbated the shortage situation immensely. 
Supply chain management is becoming the new normal rather than the exception. And that's worrisome. A survey from October 2021 showed that 99% of U.S. hospitals and health systems report procurement challenges. The system is put to the test.
What is the answer?
Admittedly, leaders in politics, business, and the healthcare system are monitoring this critical problem. Supply chain vitality is certainly among the top concerns facing hospitals and medical providers today. Unfortunately, it's a multifaceted issue with no easy solution.
In 2020, the National Academies of Sciences, Engineering, and Medicine examined the causes of medical product shortages and ways to improve medical supply chains, both in normal times and during public health emergencies. 
Their report, "Building Resilience into the Nation's Medical Product Supply Chains" called for, among other things: 
The FDA to publicly track and establish a public database of information on procurement, quality, quantity, and capacity.
Health systems to include contractual penalties for supply shortfalls. 
The federal government to optimize inventory management to respond to medical product shortages.
This is obviously easy to say, but difficult to implement. Each country and healthcare system assesses the situation differently, relying on its own standards, technologies, logistic models, and systems. 
Moreover, none of these solutions will work in the short term. And in the meantime, hospitals and health systems have to cope because they can't keep everything in stock. 
A global solution is clearly necessary—one that thinks nodal and acts local. At the very least, this would be an actionable and desirable goal.