Scientific breakthroughs could enable implantable, vanishing medical devices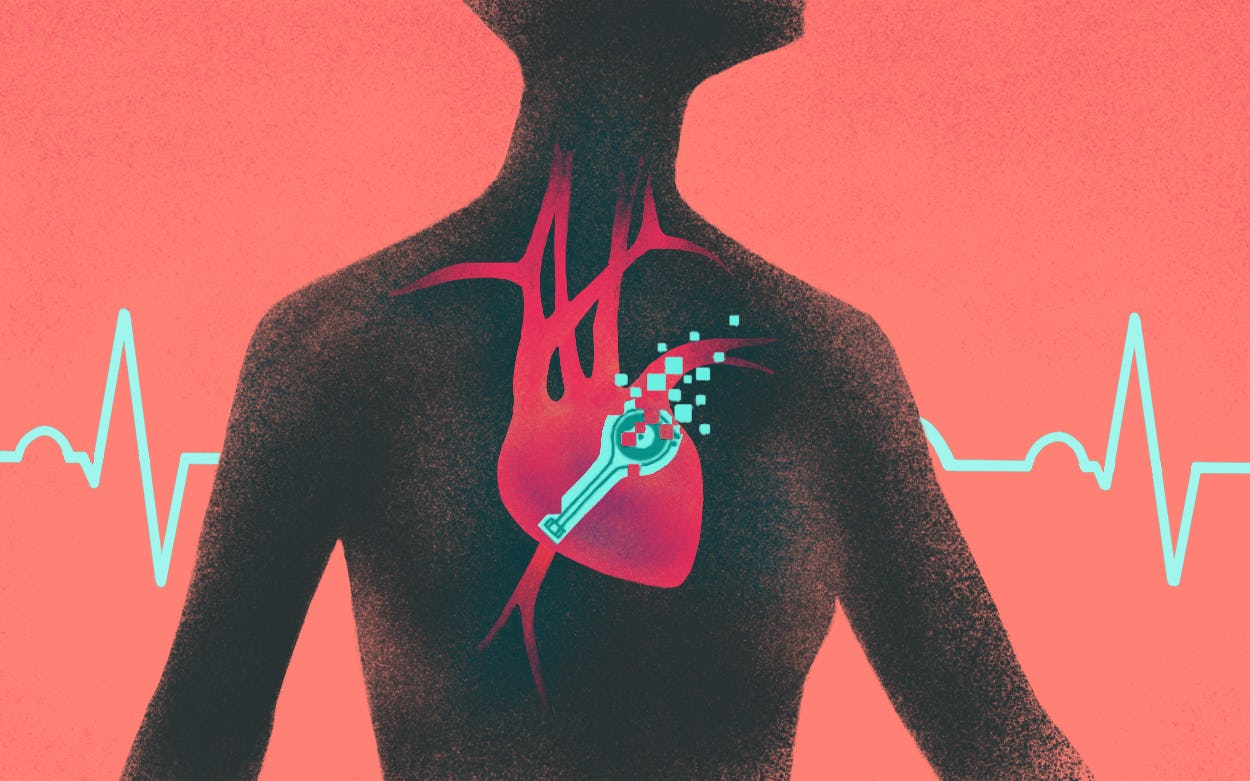 Illustration: Mary Delaney
At MedTech Pulse, we don't usually focus on scientific research, but instead on early-stage applications at the intersection of tech and medicine. Yet for this story about a bioresorbable pacemaker, we're making an exception.
The news
Scientists at Northwestern University have developed a pacemaker that dissolves in the body within three months without leaving toxic residues. This is made possible by the use of extra-thin silicone. Researchers found that the material, which is the foundation of nearly all electronic devices, dissolves if it is just thin enough. The pacemaker is attached to the heart by an adhesive hydrogel.
It will take years for this scientific breakthrough to reach medical practice, but the impact could be revolutionary. Clinical trials of absorbable pacemakers based on the team's designs could begin in less than three years, according to a biomedical engineer who co-led the project.
Why it matters
The temporary use of pacemakers can save lives—for example, after heart attacks or drug overdoses. But the extraction of classic pacemakers is very dangerous, as surgical removal can lead to bleeding or infection. Therefore, the new technology could significantly expand the use of pacemakers.
Transient bioelectronics could also form the basis of many other medical devices that are not implanted permanently, but do their job and then magically disappear.