Record investments and new markets entrants from all sides underline that telehealth is here to stay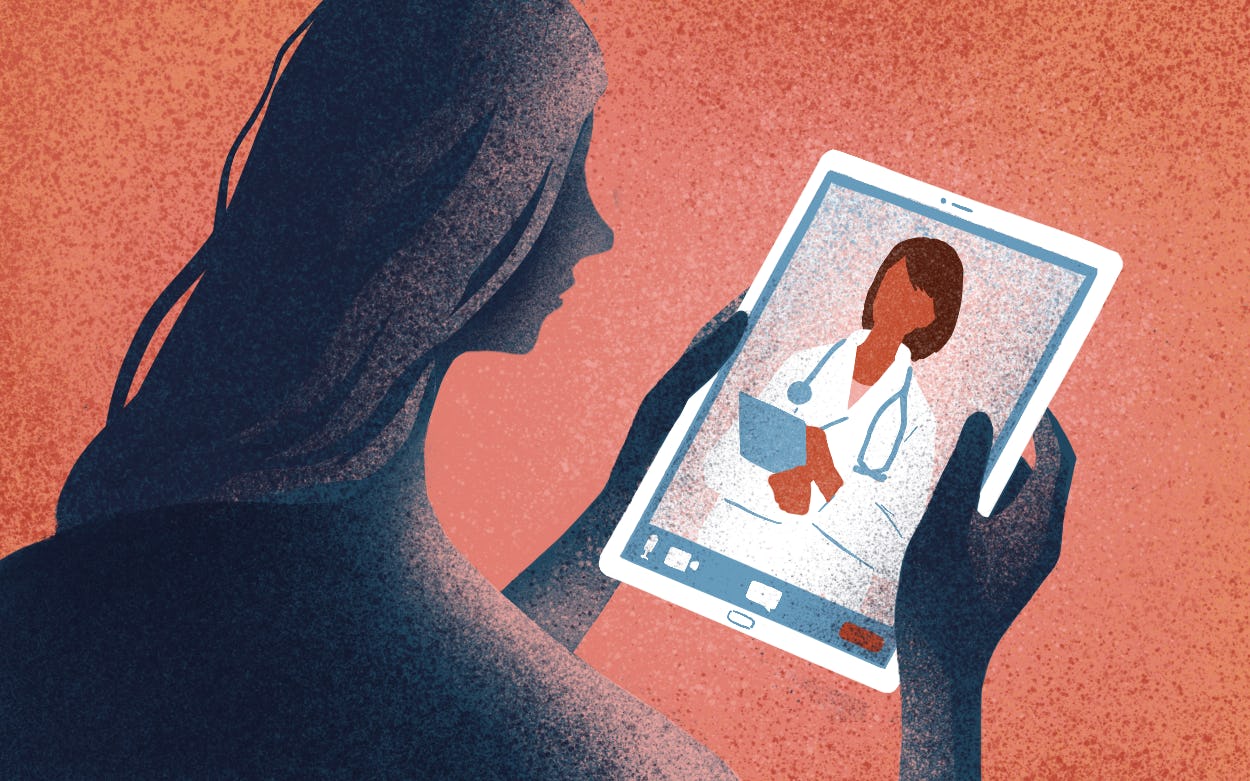 Illustration: Mary Delaney
The telehealth craze
The telemedicine race fueled by the COVID-19 pandemic continues. Startups as well as established players from the healthcare industry and beyond are racing each other for innovation, venture capital, and customer access.
According to CB Insights' State Of Healthcare Q1'21 Report, telemedicine investment reached $4.2 billion in just 139 deals in Q1/21, a record-breaking quarter that gave birth to 6 new telehealth unicorns.
And the story continues: In late April, Stockholm-based telehealth startup Kry secured €262 million to accelerate its European expansion. In the U.S., Seattle-based healthcare delivery platform Accolade is buying PlushCare, a virtual primary care startup, for $450 million. Best Buy is considering offering in-home health devices & services.
And even wireless carriers like Verizon and T-Mobile are venturing into the telehealth space through partnerships and acquisitions. 
Our perspective
Telehealth is here to stay. It allows for better patient care (in primary care but also in rehabilitation) and creates more frequent contact points between doctor and patient - a point not to be neglected.
Slowly but steadily, the basic understanding of medicine is changing toward value-based practices and away from fee-for-service care. Today, this is possible thanks to the low cost of communication and the broad penetration of the Internet. Low prices, high-quality connections, and an understanding of how to interact and create value and trust in the virtual world ensure that telehealth is here to stay.
We think that the development will continue to expand as clinicians recognize its benefits and patients come to expect them. In part because, in addition to regulatory issues, the biggest problems can currently be addressed with incremental steps: peripheral device integration, translation services, documentation, improved audiovisual quality, usability, connectivity, flexible workflows, and live support are all essential components, but improvements are easy to achieve.