Physicians struggle to make sense of the flood of your health data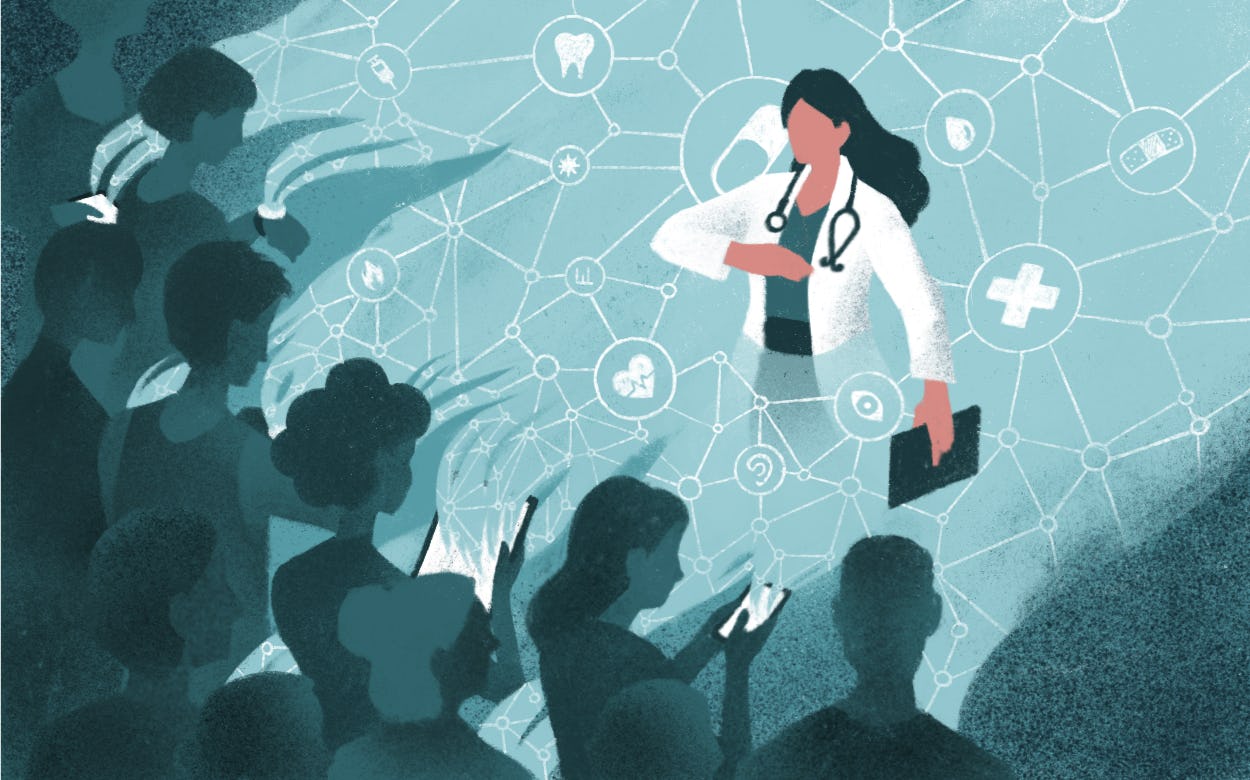 Illustration: Mary Delaney
The numbers
In recent weeks, we've covered that Apple will allow its users to share health data with relatives and doctors, and in the U.S., health data sharing will be spurred by new API standards. 
About 30% of the world's data volume is generated by the healthcare industry. And the flood of healthcare data is getting bigger. The volume of healthcare-related data has increased approximately 15-fold from 2013 to 2020.
A major source of the healthcare data flood are wearables. Gartner forecasts global spending on wearable devices to be $81.5 billion in 2021. More and more manufacturers like Fitbit and Samsung with its new ECG-smartwatch are focusing on health data.
Our perspective
The potential of patient-generated health data is enormous. But there are still significant structural barriers that currently prevent its potential from being realized. As is often the case in the healthcare industry, this is due to the most important stakeholders: physicians.
First, there have been few incentives for physicians to analyze and use the data. In the U.S., doctors generally aren't reimbursed by health insurers for reviewing data that patients collect at home. Matthew Holt, a health technology startup adviser, told KHN: "In America, we generally pay doctors and health systems to see patients in front of them and do things to them when they show up."
Second, many physicians are barely capable of using the data in their daily work. Gary Wolf of Berkeley, California told KHN that finding a doctor trained to make decisions with "fine-resolution data" is impossible.