Microsoft acquires Nuance with ambition to become the leading healthcare cloud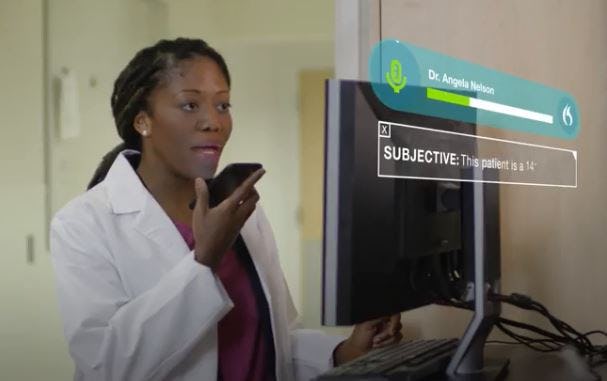 Image: Nuance
The facts
Last week, Microsoft announced its $19.7B acquisition of Nuance Communications, a pioneer in conversational AI innovations.
The acquisition will help Microsoft "to put advanced AI solutions in the hands of professionals everywhere to drive better decision-making and create more meaningful connections" said Microsoft CEO Satya Nadella in a post announcing the deal.
After LinkedIn, it is the second-largest acquisition of Microsoft company's history. 
About Nuance
Nuance is actively used in the medical industry for digitizing and analyzing patients' speech through "ambient listening with patient consent, wake-up word, voice biometrics, signal enhancement, document summarization, natural language understanding, clinical intelligence, and text-to-speech."
Microsoft has close ties with Nuance since 2019, with Nuance contributing to Microsofts'cloud solution Azure for data processing and storage as well as AI R&D.
The tech giant plans to implement Nuance into its cloud-based health-tech products launched in 2020, such as patient monitoring systems, electronic healthcare records, and care coordination. 
Our perspective
Even if 19 billion is a hefty price tag, neural network-based speech recognition is an important technology building block for user-centric human-machine interaction services.
And Nuance brings more to the table than just technology: Their solutions are already installed in 77% of US hospitals, its virtual assistant is integrated within key EHR vendors, reaching 500,000 physicians daily.
Microsoft's move certainly ensures that it will become increasingly important for medical technology companies to establish compatibility with the major cloud providers and their products. Even if cloud infrastructures are new to the big healthcare game, it's hard to imagine life without them.