As medtech transforms organ transplants, we must not leave post-transplant patients behind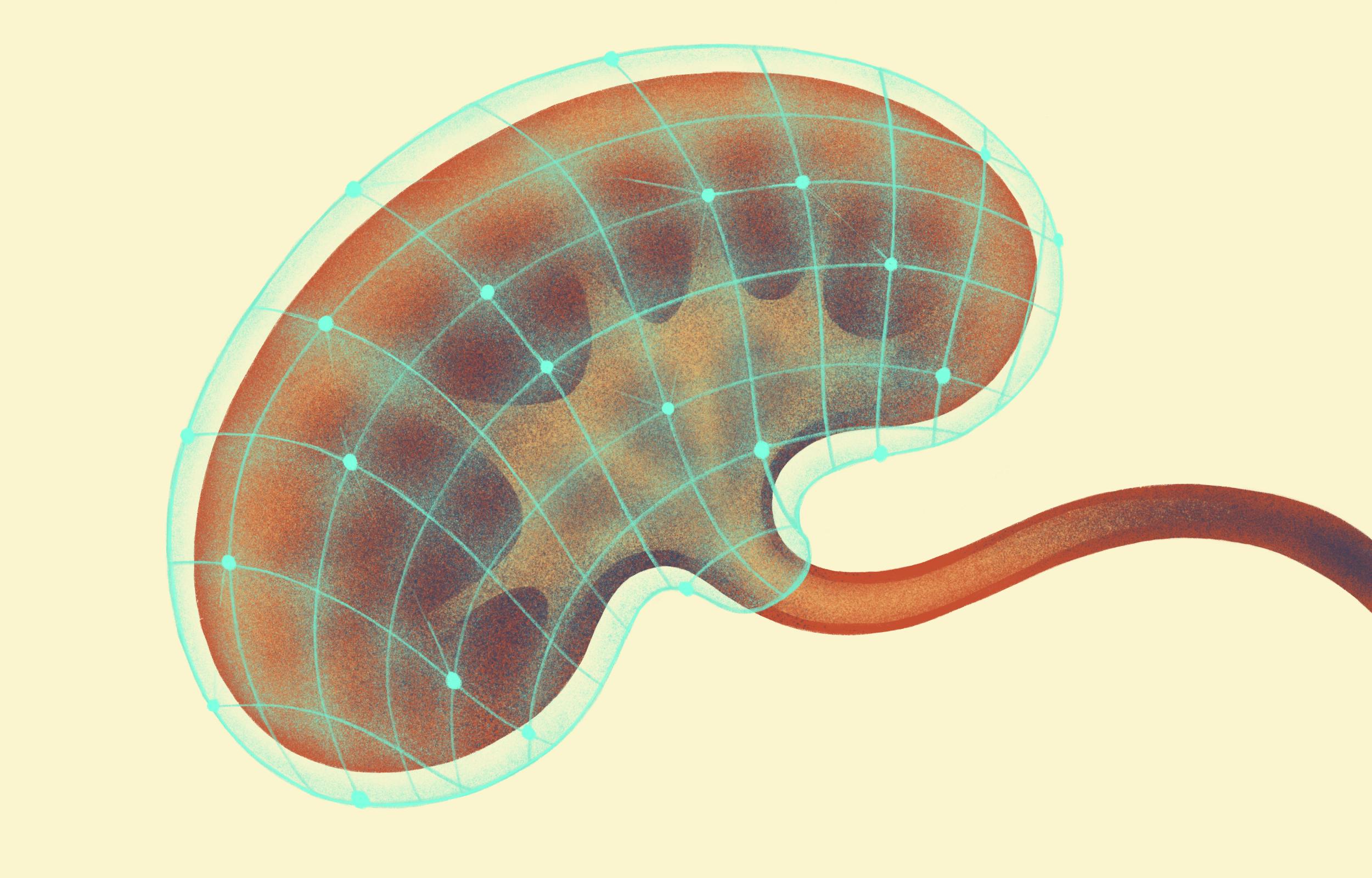 Illustration by Mary Delaney
Entirely robot-run transplant surgeries. Algorithms pinpointing transplant rejection risk. Remote patient monitoring aftercare.
Advancements in organ transplantation technology have been making headlines in our industry. In fact,  surgeons in Spain recently performed the world's first entirely robotic lung transplant. But many advancements in this space are often less immediately tangible (and visually exciting, check out the video of the "Da Vinci" robot in action!) than a feat like this.
These examples are just a few of the most obvious ways medtech is advancing in the organ transplant space. And for good reason.
Organ transplantations is ripe for innovation because it's an area of incredible complexity—and unmet needs. There are more stakeholders involved than in traditional surgeries, the procedures and pre-surgical prep  are very complex, and costs are high. Plus, patients managing their long-term health post-transplant face many new health issues attributable to the immunosuppressive therapeutics they take to fend off rejection.
Today, we're digging into where organ transplantation innovation stands today—and where in the space we hope medtech will turn its attention to tomorrow.
Transplant innovation today: highlights
Take another recent headline. Just two weeks ago, a new paper published in Nature Medicine detailed how an algorithm can help avoid 40% of misdiagnoses of kidney transplant rejection. This technology aims to improve risk stratification and overall, better predict (and even improve) outcomes.
Indeed, many of the most exciting organ transplant innovations being developed are aimed at improving patients' odds of successful post-op recovery—rather than assisting with the surgery itself. And because much of post-transplant care is managed at home, patient-facing technology is becoming increasingly important in this space.
Researchers have even identified that digital health apps effectively promote these important self-care behaviors (e.g., medication adherence) after transplant. Similarly, wearable devices are helping monitor and reduce surgical site infections in transplant recovery. And, as the COVID-19 pandemic has made us all increasingly aware, expecting immunocompromised patients like transplant recipients to come in for in-person care can be a recipe for avoidable infection—and telehealth is a wonderful answer.
Here are some of the startups we're excited to watch innovate in this space:
GridSense Health — An app that streamlines organ transplant workflows
Paragonix Technologies — A developer of high-tech transportation containers for transplant organs
OrganOx — A device which improves outcomes for liver transplant recipients by supplying donor livers with oxygen and nutrients
Where is there room for more innovation? Before and after transplant
You'll notice that a majority of the innovation we just discussed is focused closely on the transplant procedure itself. But many of the systems and therapeutics patients rely on before they get to the front of the transplant list are ripe for disruption as well.
There's especially much room for innovation in dialysis, which is usually where end-stage kidney failure patients are stuck while waiting for transplants. Ensuring these patients can access life-saving dialysis is key to getting them to the transplant operating room, but dialysis accessibility is becoming a bigger and bigger problem, especially in the U.S. We wonder if increasing competition in the dialysis market (putting pressure on giants like DaVita) and offering alternative funding solutions may help dialysis patients—whether publicly or privately insured—find better prices for their non-negotiable care.
Next, let's take a closer look at patients' unmet needs after organ transplant.
As patients take immunosuppressive medications to combat rejection, their longevity after even the most successful transplant surgery is a concern. As detailed in a harrowing and heartbreaking recent viral OpEd, the therapeutics that make these transplants possible often lead patients to developing infections and cancers which eventually kill them. To many patients speaking out on this issue—like this OpEd's author—transplant medicine is long overdue for newer, better ways to manage the possibility of rejection.
We agree and urge our peers in biotech to work toward developing newer therapeutics, to give these patients a better quality of life. But also, from our side of the industry, we wonder what we may be able to do for these patients in the realm of diagnostics. (For more on the exciting diagnostics space, make sure to read this week's Pulse Check interview!) Let's turn our attention to applying the breathtaking diagnostic innovations AI has enabled to catching these infections/malignancies in transplant patients earlier, to prolong their lives.
Transplant patients are often told they're incredibly lucky to receive the 'gift of life' with their new organs. Let's make that process—the before, during, and after—more streamlined, safe, and comfortable for them.