How MedTech design has evolved from medical pragmatism to fashionable gadgets
The evolution of the design of medical technology reflects the industry's increasing focus on the patient.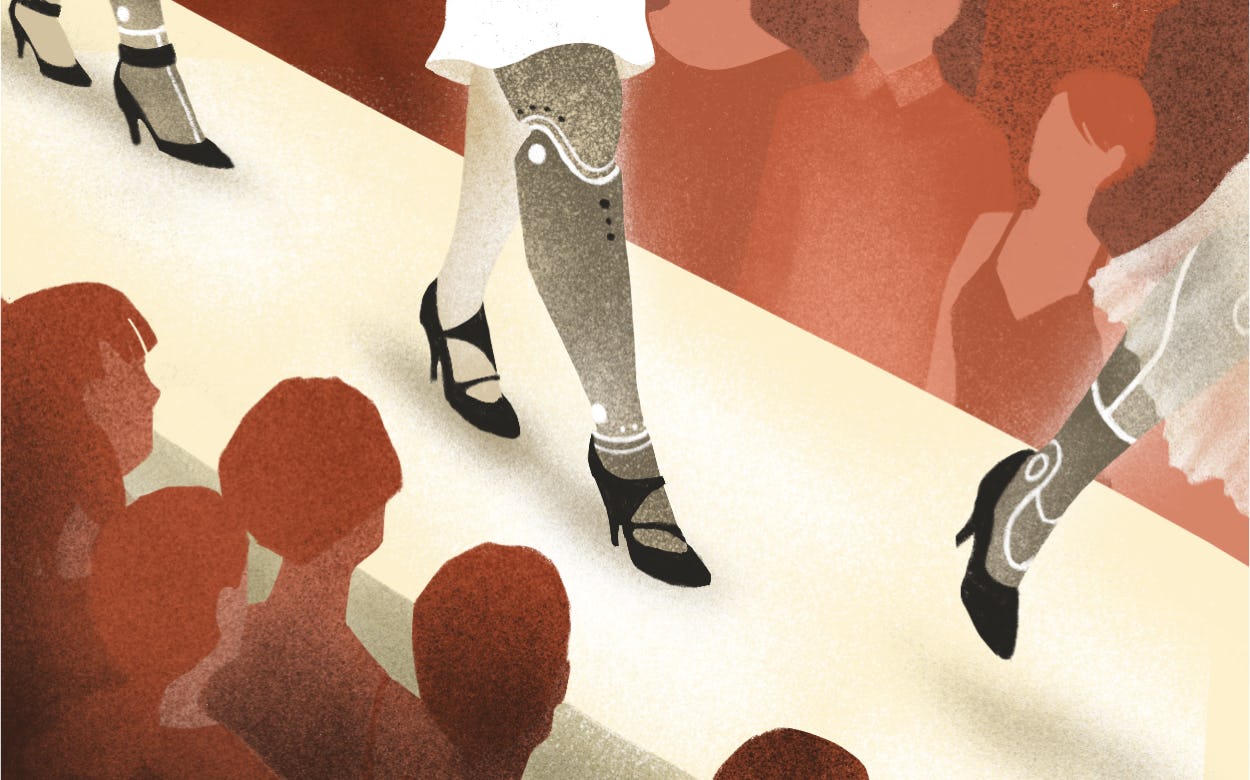 Illustration: Mary Delaney 
The consumerization of MedTech
In the very first edition of this newsletter, we talked about the consumerization trend in MedTech. What we mean here is that the business is increasingly evolving from a B2B into a B2C business. 
Simple medical products such as orthopedic insoles for shoes (Get Steps) or braces (Smile Direct Club) are increasingly sold directly to the customer.
This development is particularly evident in the field of hearing aids. Last year, Bose entered the industry with its SoundControl hearing aids—the first FDA-approved hearing aids sold directly to consumers in the United States. Other medical devices, such as glucose monitors, are also increasingly targeting the end customer. Devices from diabetes startup One Drop, which has received more than $100 million in funding, are sold directly on the Apple online store. 
More than 100 healthcare companies took part in this year's edition of the biggest consumer electronics fair CES. Abbott CEO Robert Ford was the first executive from the traditional medical device industry to deliver a CES keynote speech. 
MedTech becomes fashionable
As medical and consumer technologies merge, the design of medical technology is also changing. Once very technical and pragmatic, MedTech product design is now increasingly resembling that of consumer products.   
In our eyes, this development is also driven by the fact that more and more startups are entering the market—many of which boast founders who do not come from the medical technology industry. They are quite naturally using approaches to marketing and design from other industries. 
Currently, the trend can also be observed in the prosthesis field. ZDNet has just published an article about Esper Bionics, for example.
You may have seen Ottobock's current campaign for the 25th anniversary of its knee prosthesis C-Leg. The latest update allows personalization by the wearer—with the names of color options sounding just like those of smartphone manufacturers (midnight shadow!).
Our perspective
Medical technology has become a consumer business. Many medical devices are no longer used in hospitals, but at home. Patients are increasingly influencing purchasing decisions themselves. They no longer go to the doctor and get their prostheses and devices from them, but decide online what they want beforehand. 
Established MedTech companies must adapt to this change and gear their design to the end customer. Many of the most competitive startups are already doing this anyway.
To this end, a more consumer-oriented design can significantly expand the medical technology market. Just a few years ago, some patients didn't have an ECG at home, even though it would have made medical sense for them to have one. Now that an ECG fits into a beautifully-designed Apple Watch, taking the leap has become much easier…