Exoskeletons become personal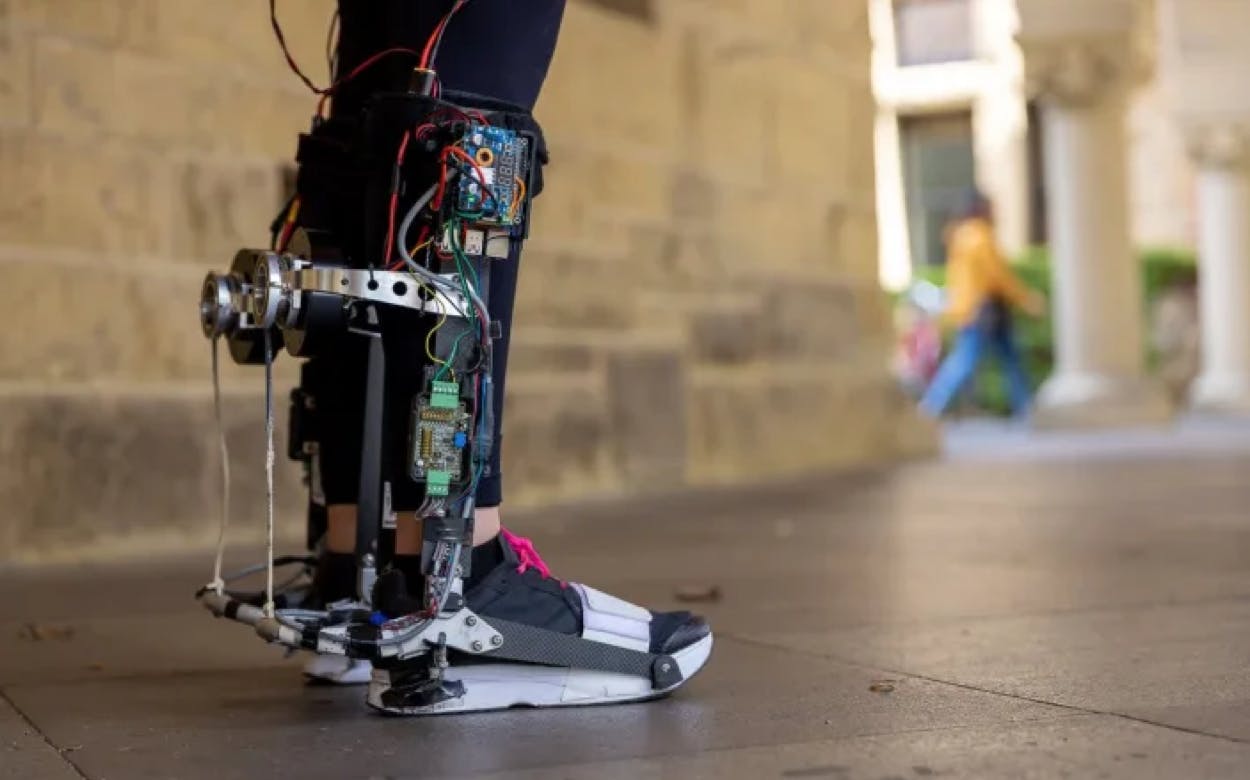 Photo: Stanford
A couple of days ago, scientists at the Biomechatronics Laboratory at Stanford University in the U.S. have unveiled a robotic shoe that is supposed to literally "wing" the gait of its wearer. The exoskeleton promises improvements in walking speed and energy conservation, which should benefit older people in particular. The shoe has a motor that works with the calf muscles to give the wearer an extra push with each step. 
30 fewer kilos on the back, 9% faster walking speed
The exoskeleton is comparatively simple in design and essentially consists of retaining plates and belts, as well as a motor that moves carbon fiber plates embedded in the running shoes via pulleys. 
What is special about the robotic boot is that it optimizes itself through a machine-learning-based model and adapts to its wearers within an hour of walking. With that, the exoskeleton does not require lengthy adjustment to the individual characteristics of each human body. 
According to the researchers, the exoskeleton facilitates walking and can increase speed by applying torque to the ankle, replacing some of the function of the calf muscle. When the user takes a step just before their toes leave the ground, the device helps them push off.
"Optimized assistance allowed people to walk 9% faster with 17% less energy expended per distance traveled, compared to walking in normal shoes. These are the largest improvements in the speed and energy of economy walking of any exoskeleton to date," said Steve Collins, Associate Professor of Mechanical Engineering and Director of the Stanford Biomechatronics Laboratory.
In a side-by-side comparison on a treadmill, the exoskeleton provided about twice the load reduction of previous devices. According to the researchers' calculations, the energy savings and the increase in speed were equivalent to "taking off a 30-kilo backpack."
Valuable support for the elderly
The researchers' goal is to help people with mobility impairments, especially the elderly, move freely in the world again. 
Now it's a matter of finding out what it can do for the target group. The researchers also want to develop versions that improve balance and relieve joint pain, and work with commercial partners to bring the device to market.