The DeepWell founders are serious about turning video games into therapies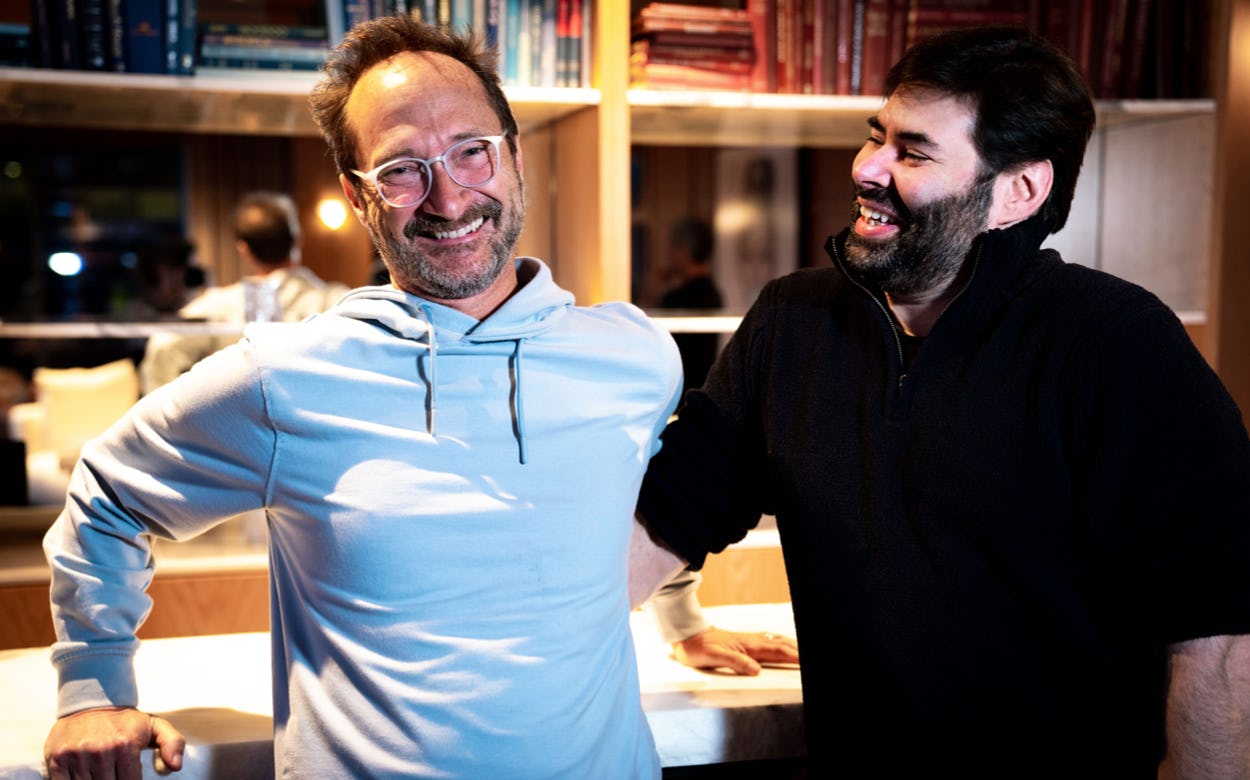 Image: Deepwell DTx
Videogames as serious healthcare applications
In recent years, videogames have come of age. Yes, games have always existed, but these days, more and more people are playing them. Not just teenagers. Not just for pure entertainment. But increasingly, people are also playing games with the purpose of further education. The name of this field: Serious Games. 
While there have been occasional attempts to use videogames for medical purposes, the field is still waiting for its breakthrough. But the successful Ring Fit Adventure for the Nintendo Switch; and EndeavorRX, a doctor-prescribed videogame treatment for kids with ADHD; and Cureosity, a virtual reality therapy system (read our interview with CEO Thomas Saur) show the great potential of serious healthcare games and gamified applications.
Providing impetus for an industry
Videogames are better than their reputation might indicate. Science regularly confirms it. And to be honest, it doesn't take much imagination to envision a future where videogames play a role in therapy, rehabilitation, and care. 
What is needed now are serious forays into an uncertain industry. The space needs pioneering achievements. And that's exactly what the recently-formed startup DeepWell Digital Therapeutics wants to do. 
According to the co-founders Mike Wilson (a gaming maverick who has worked on game industry milestones like Doom and Wolfenstein, and kickstarted the successful publisher Devolver Digital) and Ryan Douglas (a MedTech veteran who was founder and former CEO of Nextern), the goal of the HealthTech startup is to "develop world-class gameplay that is simultaneously entertaining and improves and accelerates treatment for a number of common health conditions worldwide." 
In their announcement video "DeepWell DTx: The Beginning is Near," the company explains in great detail what the startup is pursuing and what it is all about. In short, they want to develop videogames with the potential to change lives, and make them available worldwide to anyone with an internet connection and a desire to better themselves through the power of play.
And the company doesn't just want to make games. It is also developing a framework to help other game-makers develop medically-useful games and obtain FDA approval for those games as over-the-counter treatments.
The first games from DeepWell are expected in 2023, with a focus on treatment for mild to moderate depression, anxiety, and hypertension.
Why this matters
We often talk about the extreme increase in mental health problems and the fact that startups that are looking for alternative solutions to drugs like Prozac. Before the pandemic, 11% of U.S. adults reported symptoms of anxiety or depression. Recently, 42% did. And most of these adults with moderate to severe mental disorders are not receiving appropriate treatment. New approaches are desperately needed, and DeepWell thinks games can have a positive impact if they are used properly.
For this purpose, the startup has created the best conditions for their games to succeed. For 18 months, the founders have worked on team, idea, and tech. 
The result: A team that bridges worlds. On their own, Wilson and Douglas form a rockstar package. One brings years of expertise in how MedTech products need to be built and marketed; the other has extensive experience in marketing and publishing games. And the co-founders are joined by an advisory board of experts, composed of more than 40 game developers, designers, scientists, and researchers. 
It's hard not to be full of anticipation when you write something like this. All of us on the team have sought solace in videogames at one point or another. Similar to writers and musicians, many indie game developers use their craft to cope with their past and offer help to like-minded people. Games like If found… and Before Your Eyes certainly come to mind.
We truly believe that videogames—those that are fun to play and have a positive impact on health—have the potential to be revolutionary. Why? Because today, many games already have therapeutic effects. Therapeutic software, on the other hand, lacks game-like qualities that make people want to engage with them. 
Remember: Even the best solutions are of no use if no one uses them. So it's obvious that you have to bring the qualities of both worlds together. And when veterans like Douglas and Wilson take on the task, a lot has to go wrong for nothing good to come of it.