Could we soon be breathing into our smartphones to diagnose diseases?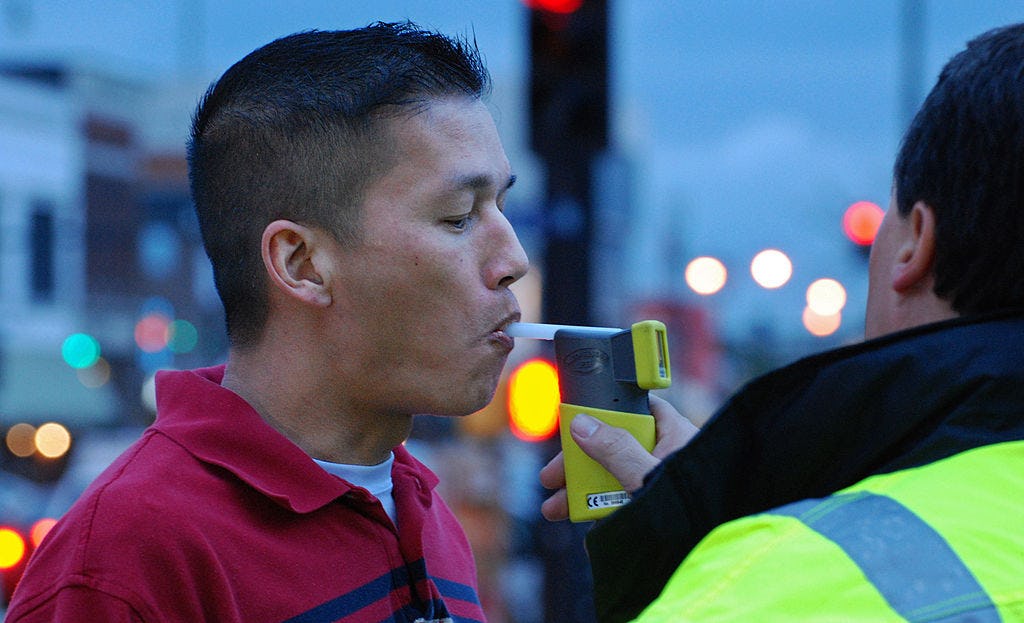 Photo: WikiMedia 
We have occasionally reported on so-called electronic noses, or breathalyzers. E-noses are devices that detect and analyze chemicals in the air in real time to determine the nature of a substance.
The idea of detecting certain biomarkers in the air (or in our breath) is nothing new. In fact, it is already common practice in some areas—just think of the mandatory parental breath alcohol test in your youth, the e-nose developed by NASA (which can sniff out COVID-19 from human breath), cyborg locusts that sniff out cancer cells, or e-noses that can analyze and identify a brand of whiskey with more than 95%accuracy. 
E-noses are being developed for a wide range of tasks. And more and more researchers and developers are considering what other biomarkers can be detected in the air. 
Why? The advantages are straightforward: minimally-invasive, portable, reusable, and widely-applicable due to their simplicity of design and cost. The nature of these devices make them perfect for onsite community screening. 
A breath test for monitoring glucose levels
Last week, IEEE Spectrum reported on researchers who have developed an e-nose that can measure glucose levels in a person's breath. 
The Glucose Breathalyzer, developed at George Mason University, is designed to provide an alternative to traditional blood glucose levels, which often involve a prick of the finger and can be annoying and painful for many diabetes patients. The breathalyzer alternative is certainly a welcome option for the 422 million diabetics in the world. 
Since glucose is not exhaled with the breath, the concentration of acetone and other ketones is measured in exhaled air, allowing glucose levels to be predicted with 90% accuracy. 
Does the future belong to the e-noses?
Last year, Sven Jungmann, CMO of FoundersLane, answered the MedTech Pulse Check question of where he would invest a million dollars. He said that he would put a special focus on biomarkers in breath. 
Thanks to the Baader-Meinhof phenomenon, also known as the frequency illusion, the subject has stuck with us. And rightfully so. Biomarker diagnostics in breath could revolutionize diagnostics as long as the devices remain affordable and easy to use. Especially when you consider everything possible with the understanding of how other living things—plants, animals, or even fungi—perceive their environment through their olfactory organs. 
And considering how strongly Quantified Self has developed in recent years, we imagine that breathalyzers could also soon play a role in the wellness market, which is currently obsessed with glucose monitoring. Apple is getting in on the non-invasive glucose monitoring game, as are Verily and many others. It will be exciting to see how breathalyzers position themselves with e-noses.
Although the commercialization hurdles are high, a breath sensor built into a smartphone (or available as an external device with a compatible app) could be revolutionary. Finally, users can effectively monitor and control their blood glucose levels in a way that's minimally-invasive.