Apple is preparing to turn AirPods into health monitors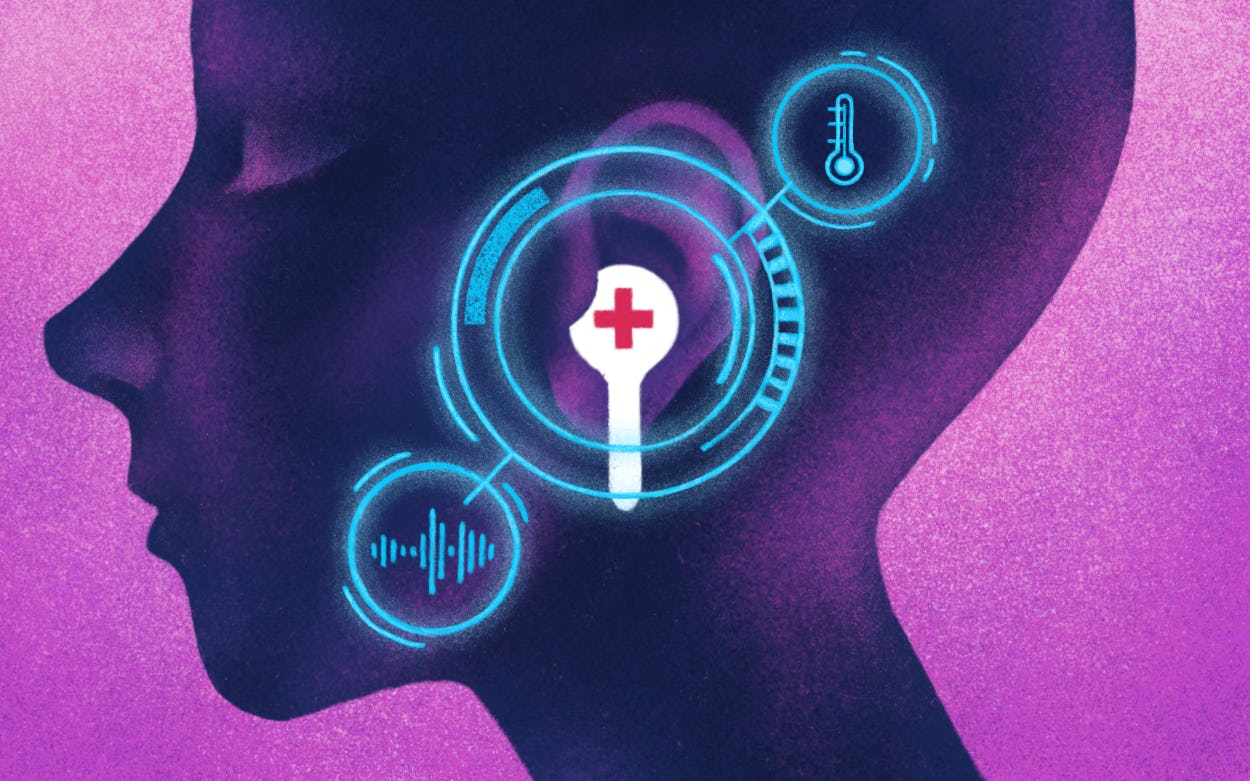 Illustration: Mary Delaney
The news
This really shouldn't surprise anyone, but the Wall Street Journal reported that Apple is evaluating AirPods' potential as health monitors. On the test bench are the improvement of hearing, the measurement of body temperature, and the monitoring of posture. 
As always with rumors, it's not clear whether this innovation will become reality. Apple declined to comment. But according to internal documents, Apple is already developing prototypes that measure the wearer's body temperature in the ear and check whether motion sensors could indicate bad posture. 
The bigger picture
The distribution of wearable devices with health sensors has increased significantly in recent years and will continue to do so in the near future. According to research from Insider Intelligence, more than 80% of U.S. consumers are willing to wear fitness wearables. 
Currently, smartwatches and smart wristbands are dominating the health-tracking market. However, the decisive factor for success is whether people use these devices regularly. And here the figures are rather sobering. Studies show that many of the devices sold are no longer used after a short time.  
Ultimately, smart headphones' potential as a carrier for health sensors lies in their widespread use. According to data from Statista, almost 400 million hearables will be sold in 2024 compared to only 156 million smartwatches and 74.4 million smart wristbands. 
Hearables are not only more widely distributed but also more regularly used, whether for listening to podcasts while commuting or in video conferences. While fitness wristbands often hide in the corner, and even smartwatches are in many cases only used sporadically, AirPods are daily companions for most owners.
Apple is in an excellent position to win the market for health-tracking hearables. The company currently has a market share of almost 30% in wireless headphones. Although Apple does not publish sales figures, industry analysts have agreed on estimated sales of 72.8 million units in 2020. To put this in perspective, Apple shipped 34 million Apple Watches last year. 
Our take
To sum it up, we believe hearables will be the most important source of private health data in the future. And Apple is in an excellent position to dominate this market.