Amazon pulls the plug on Amazon Care—but not on its healthcare ambitions
Last week, Amazon announced it had shut down its telehealth service Amazon Care: the tech giant's effort to tackle telemedicine and primary care for the national employer market. This was astonishing news—partly because Amazon recently acquired primary care company One Medical for $3.49 billion.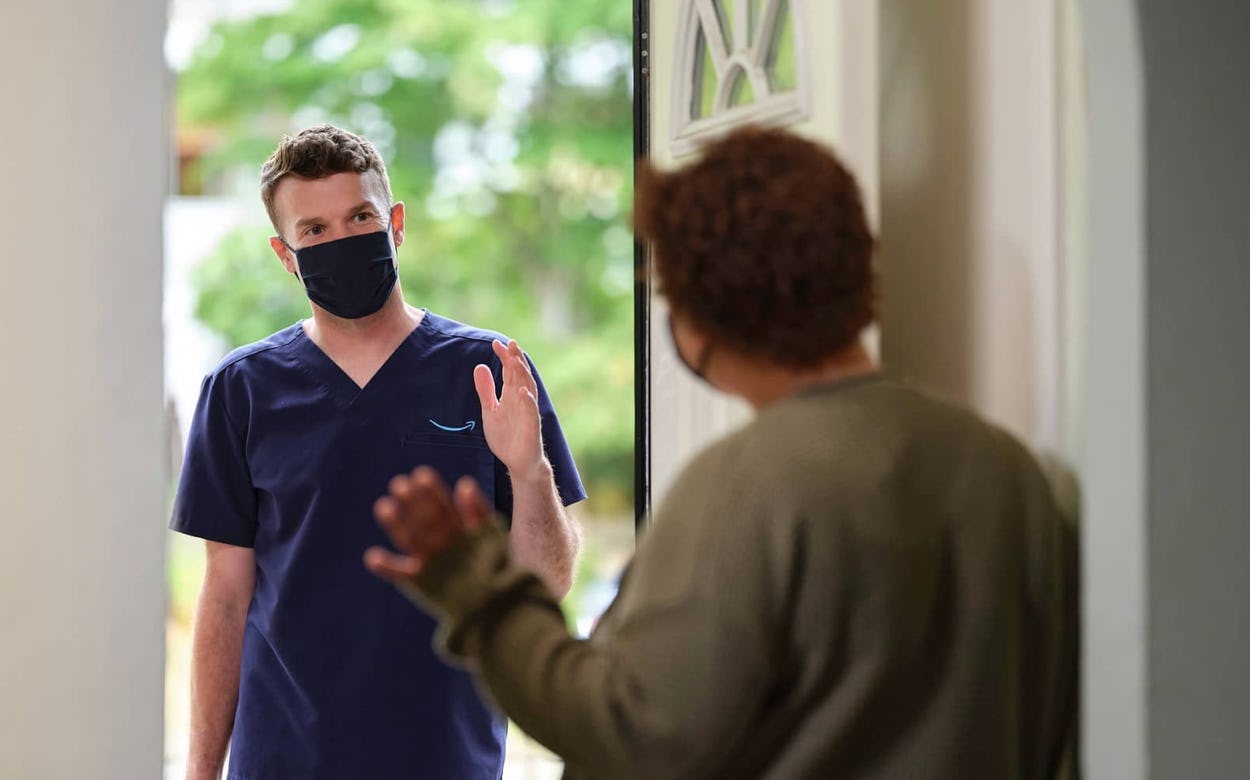 Image: Amazon Care
The end or the start of something new?
The news was reason enough for many to comment that despite its recent acquisition, Amazon is failing in the healthcare market. Yet we have a different perspective on the topic.
We believe that Amazon is still ambitious about gaining more market share in the healthcare industry. But the company appears to be changing tactics. The closure of Amazon Care could be attributed to the equally simple and complex entrepreneurial question of whether Amazon should develop innovations internally or simply buy them and integrate them into its portfolio.
When Amazon made the decision to acquire One Medical in July, we already wrote that the deal was extremely lucrative for the provider, despite the large purchase price. This was an opportunistic acquisition—especially considering the locations One Medical has under its roof.
Backing the right horse
Amazon's goal has always been to create an integrated primary care solution. And with the acquisition, the question of how to bring Amazon Care together with One Medical likely arose. 
On paper, One Medical has more to offer: more markets, many more subsidiaries, and significantly more companies with customers than Amazon ever had. 
Faced with the question of whether One Medical should now be classified under Amazon Care or the other way around, the decision was made in favor of the latter. Building and scaling a nationwide personal care solution with limited experience, and convincing customers to participate in the program, would have been a difficult undertaking. Amazon would have had to significantly increase its investment to build a true national hybrid healthcare practice with locations, physicians, and clinics.
When we first reported on Amazon Care, we mentioned that innovation at Amazon follows a pattern: Amazon likes to test services internally before rolling them out. And so Amazon Care was, and probably still is, a test run that led to the understanding—based on the facts and figures—that the acquisition of One Medical is a safer bet for the future.
Amazon Care did not seem to be the right long-term solution. And so the decision was made to buy a better one. And we predict it won't be Amazon's last acquisition. 
Amazon still wants to become a known player in the healthcare space. And the company is well-positioned to do so. Amazon knows how to personalize offers. It has a pharmacy offering to fall back on, and it has expertise in digital and cloud health. Everything Amazon does is about lowering costs and increasing efficiency: providing better care at a lower cost.
Yes, the end of Amazon Care seemed abrupt and expensive. But the change in tactics could pay off. It's not getting any quieter in the market.