AI turns smartphones into eyes for the blind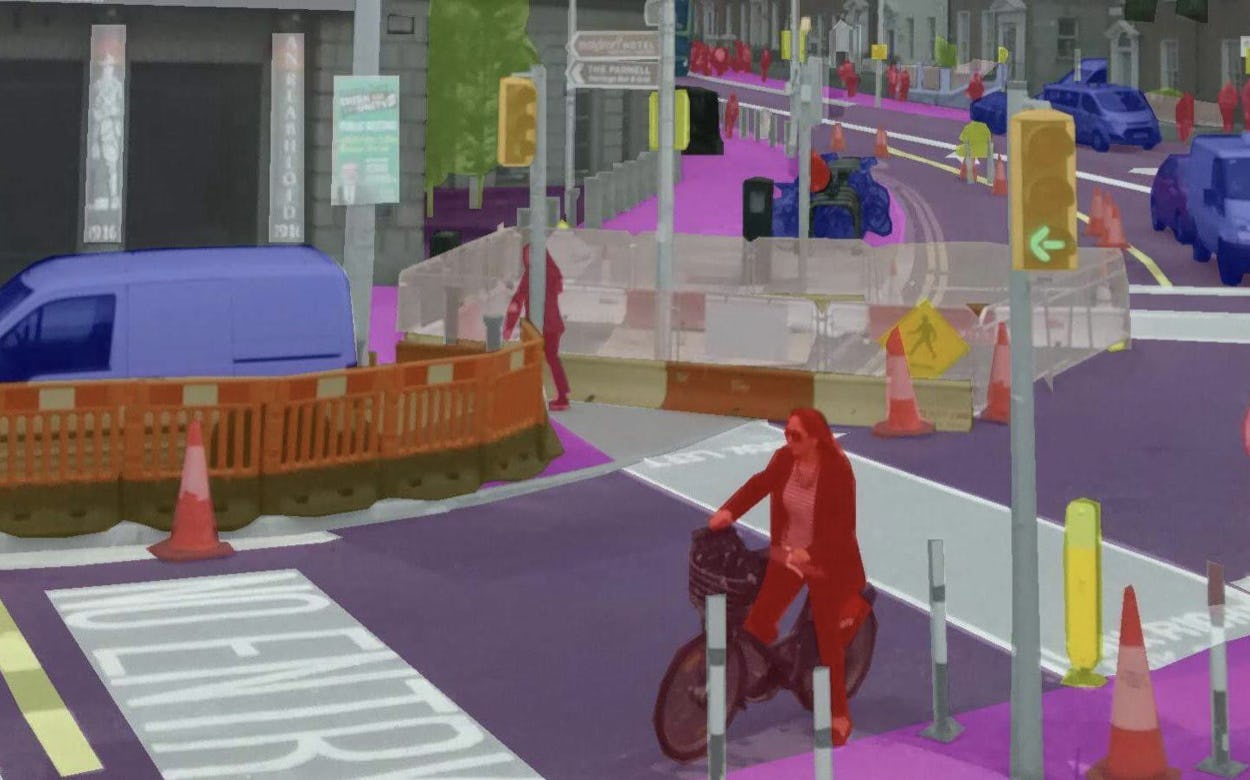 Image: Atheia website
What happened
Members of the high school machine learning club at Thomas Jefferson High School for Science and Technology in Alexandria, Virginia have developed a low-cost smartphone application for people with low or limited vision, IEEE Spectrum reports.
The team uses a combination of the latest computer vision models and machine learning techniques to create its smartphone-based vision aid called Atheia. With the app, you simply point your smartphone anywhere around you, and you will be informed of your surroundings. The app can read texts, recognize familiar faces, measure distances, and reflect the position of objects. Haptic feedback and audio instructions make the information accessible. 
An app-bracelet combination is currently being tested by volunteers at Blind Industries and Services of Maryland.
The bigger picture
From a technical point of view, the app has a lot to offer. It was developed close to the real-life problems of people with visual impairments. The basic elements of a success story are in place. 
However, it is of course "only" one project among a thousand similar early-stage ventures. What we particularly like about the story is that it shows how far we have come in terms of enabling technologies. Object detection, facial recognition, and personal assistance are gradually changing the MedTech sector.
What used to require hundreds of thousands in development costs is now available as a service in the cloud for a minimum. Bandwidth, computing, and storage costs are approaching zero. On the other side, scalable and easily customizable open-source machine learning kits are democratizing access to artificial intelligence. While 24 months ago you needed a Linux server the size of a truck to capture human posture in real time, today the service runs on any low-cost smartphone with a camera.
Our perspective
This development increases the pressure on healthcare incumbents that have not yet embraced new enabling technologies, or that need to pay off their proprietary technology development. To give you an example: A comparable device to Atheia comes from IrisVision. It relies on proprietary technology and costs $4,000. Atheia, on the other hand, wants to offer the service for $10 per month!
This is the power of the digital revolution. The moment smartphones can see, hear, and read as well as they can calculate, we will see zillions of services that will make our lives better.
Luckily, most of the players in the MedTech and healthcare industries are aware of this transformation. Still, it's always impressive when student teams present solutions that achieve the same, if not better, results with off-the-shelf tools for a fraction of the price of the market leaders. This should be both a warning and a source of inspiration to experiment more.