The U.S. is seeing a hiring boom in medical industry AI roles
The Observation
Most experts agree that Artificial Intelligence (AI) will radically transform the healthcare sector in the coming years. McKinsey, for instance, concludes that AI can lead to better care outcomes and improve the productivity and efficiency of care delivery. It can enhance the day-to-day life of healthcare practitioners, letting them spend more time looking after patients and, by doing so, raise staff morale and improve retention. It can even get life-saving treatments to market faster.
American superiority
If you were wondering which region will spearhead this AI revolution, GlobalData conducted some interesting research to answer this question. Based on open AI job postings advertised by key medical companies around the world in Q2 2021, more than half of all medical AI jobs are currently located in the United States. The country following the U.S., ranking in at #2, is India, which accounts for a mere 7%—showcasing the American dominance in the AI medical space.
This finding is in line with other metrics gauging MedTech innovation on a country level. For instance, the U.S. also leads in the number of medical patent filings, albeit less dominantly than for AI jobs.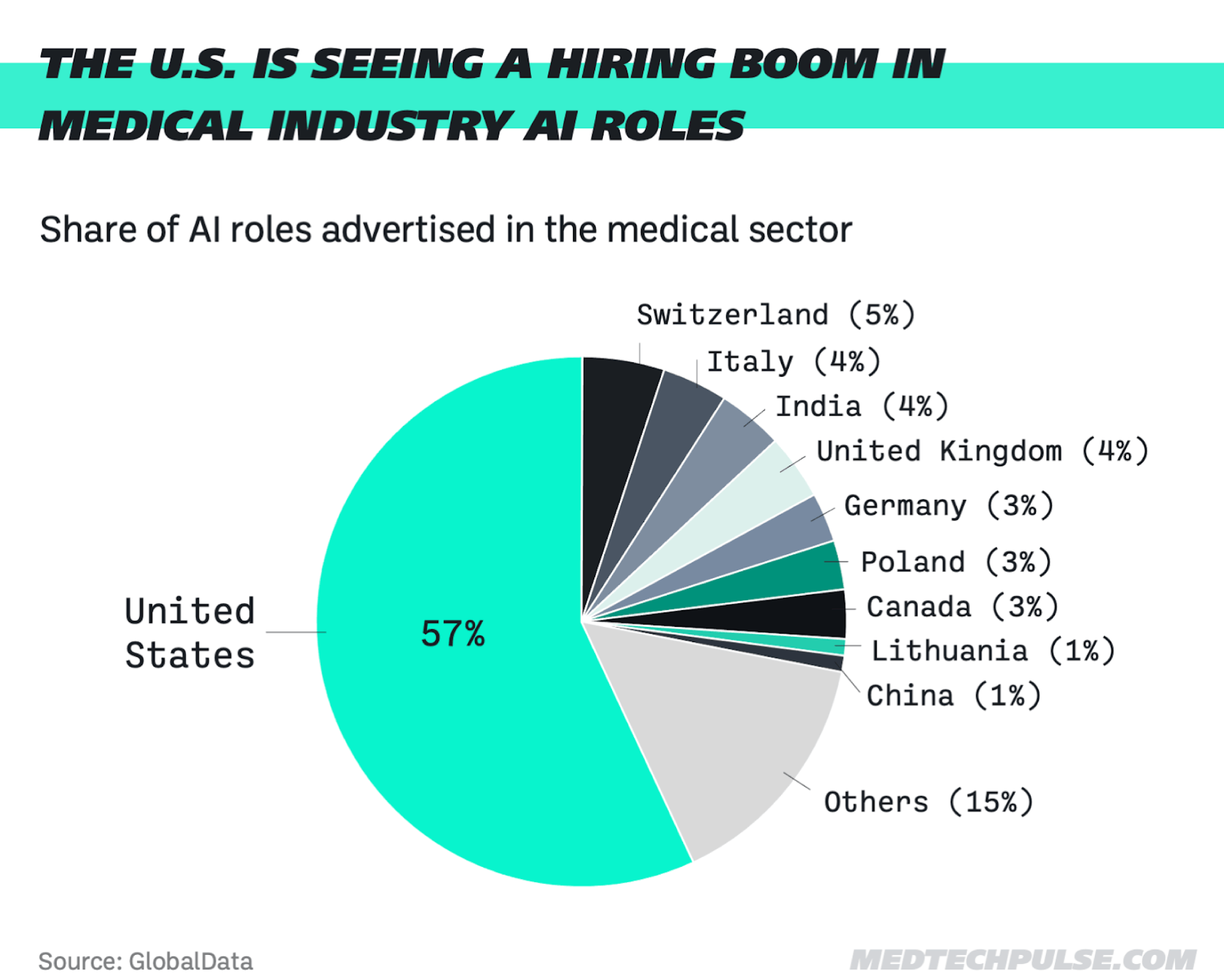 MTP Infographic