Leading medical apps show heterogeneity of European digital health landscape
Today apps are an important tool for patients to manage their health and interact with the healthcare system. This is reason enough for us to take a closer look at the most downloaded iPhone apps in the largest European countries.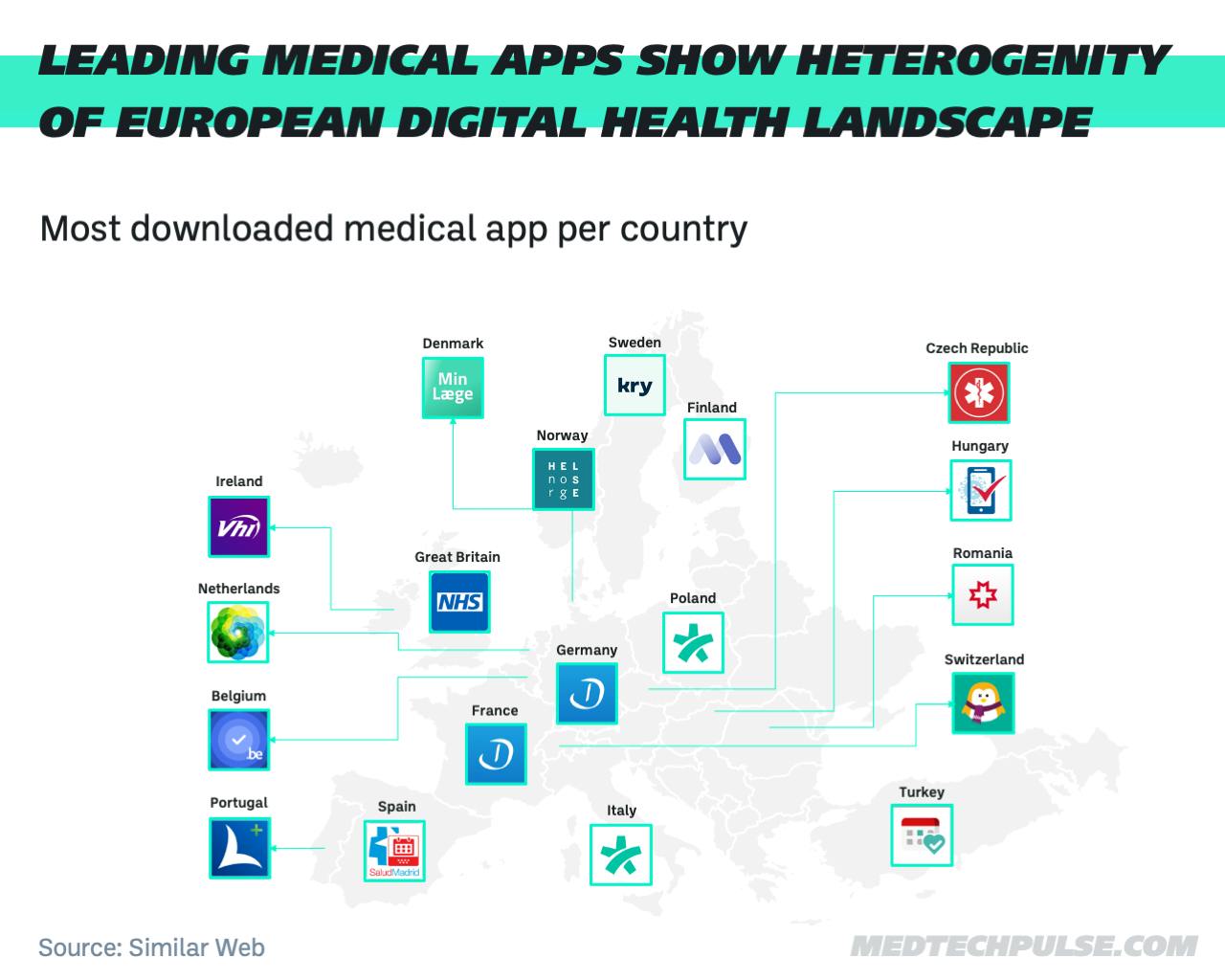 Infographic: MTP
In other categories, such as messaging or games, there are mostly blockbusters that are ahead in many countries. Medical apps, on the other hand, reflect the heterogeneity of healthcare systems in Europe. 
Which apps are ahead in which countries?
The Polish company DocPlanner is in the number-one position with its apps in four European countries. In the two most populous EU countries, Germany and France, its direct competitor Doctolib is in first place.
The list includes apps from government institutions, tech companies, as well as established healthcare players.
Here are the current leading apps in the 10 most populous EU countries:
How many medical apps are on the market?
There are 51,370 apps available in the Apple App Store, according to numbers from appfigures. 
In recent years, this number has not increased significantly. Six years ago, there were already 47,968 apps. 
In contrast, only 28,343 apps were available at the beginning of 2015. Growth has therefore slowed considerably in recent years.