Is the US healthcare system running out of workers?
A study has hit social media over the last few weeks, with results showing that one in five healthcare workers wants to leave the industry. According to the survey, as Omicron began to hit at the end of last year, the share of health workers considering leaving the industry increased to 20%, and the number of frontline workers thinking about leaving the industry hit 23%.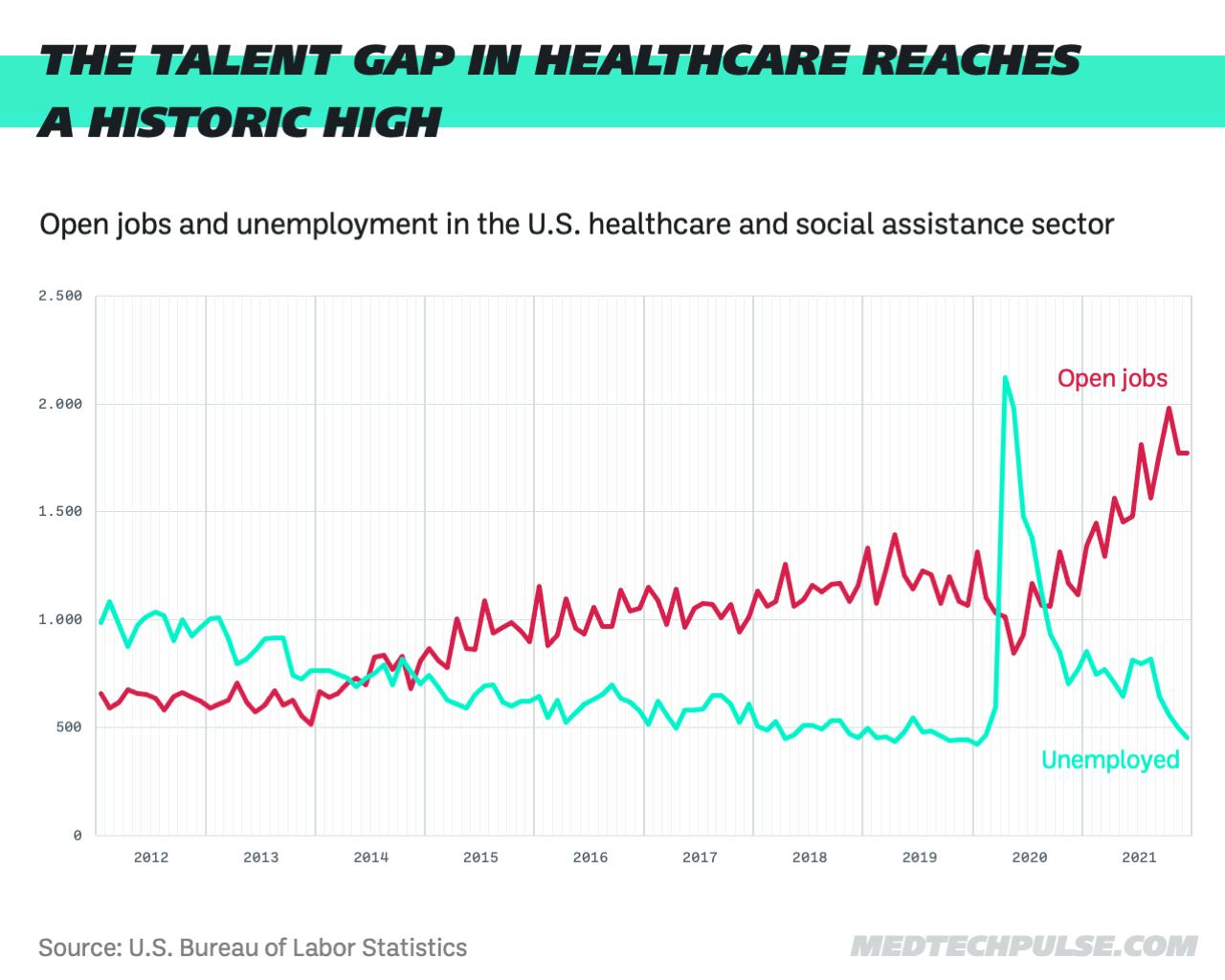 MTP Infographic
A look at the actual numbers
Over the last few months, stories about labor shortages in the healthcare market have become more frequent. So we took a look at the actual numbers. 
If all the respondents were to turn their thoughts into reality, it would be a catastrophe. After all, unemployment in the U.S. healthcare and social assistance sector averaged 3.3% over the past year. Therefore, an outflow of 20% of the workforce could hardly be absorbed.   
It is not likely that 20% of healthcare workers are really leaving the industry. But the real numbers are also worrying. While the number of job openings has continued to rise since the beginning of the coronavirus crisis, the number of unemployed people has fallen steadily. The delta between job openings and job seekers has never been so large. 
The background
Two major problems are currently feeding the talent crunch in the healthcare industry. 
First, demographic change is hitting healthcare harder than any other industry. The industry is not only losing young workers, but the demand for healthcare personnel is increasing in an aging society. It has therefore long been known that developed countries are heading for a dramatic talent crunch in the healthcare sector.
Many countries are facing a physician shortage. According to data from the AAMC, the United States could see an estimated shortage of 124,000 physicians by 2034. A study conducted by the Robert Bosch Stiftung anticipates that by 2035, some 11,000 primary care physician positions will be unfilled in Germany, and that nearly 40% of counties will be underserved or at risk of undersupply. 
The coronavirus pandemic has massively exacerbated the problem. The harsh working conditions of the healthcare industry have caused about 20% of industry workers to leave their jobs. Although only some of them have left the industry, the largest workforce in the healthcare and social assistance sector has declined massively since March 2020 after years of growth.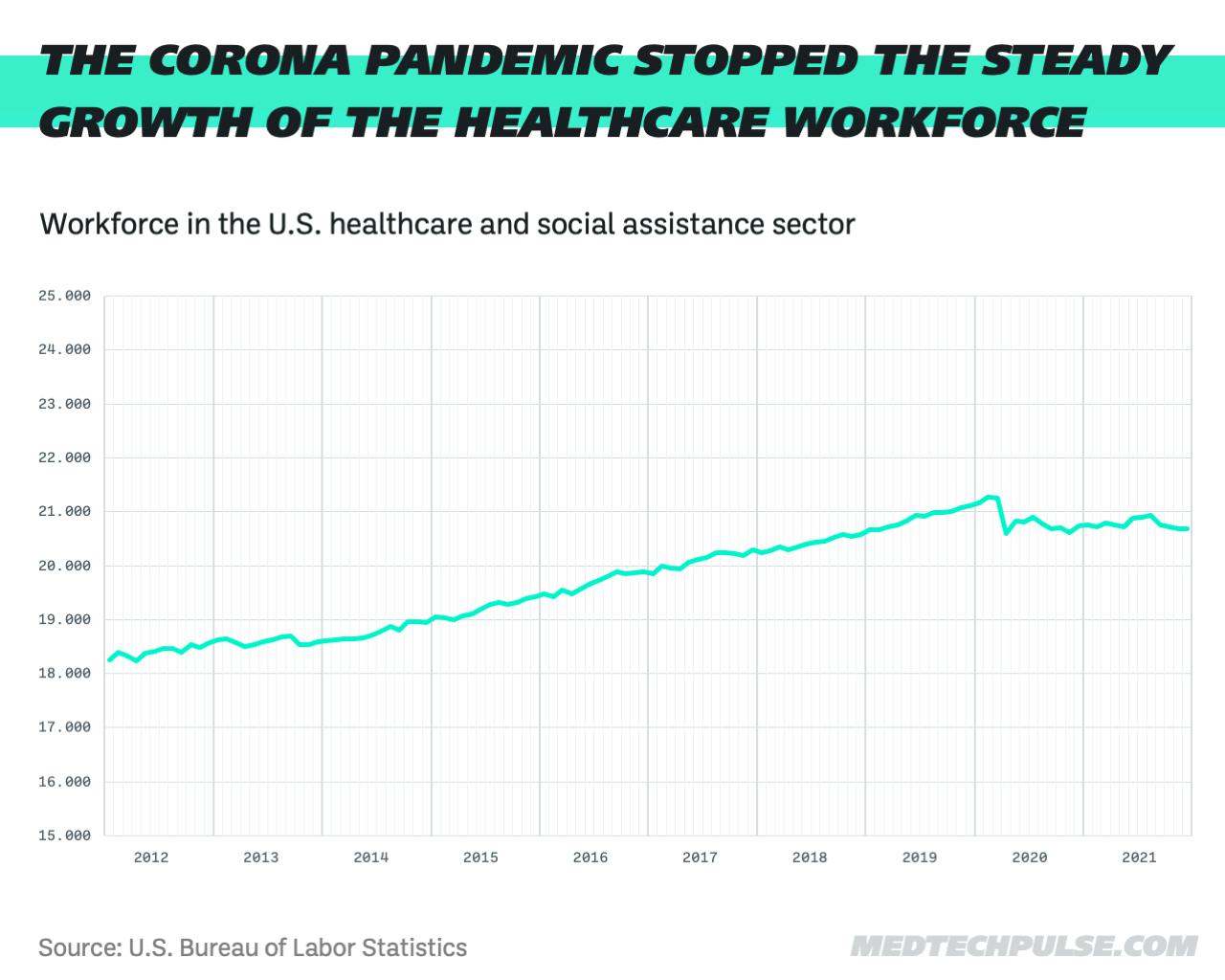 The bigger picture
Many experts around the world are warning us about the problem of labor crunches. Korn Ferry estimates that by 2030, there will be a global human talent shortage of more than 85 million people, roughly equivalent to the population of Germany. 
Many of us have to get used to the fact that the most pressing economic problem is not unemployment, but the talent crunch.