Global air pollution index carries good and bad news 
Last week, the annual Air Quality Life Index was released. It shows air pollution concentrations' impact on life expectancy.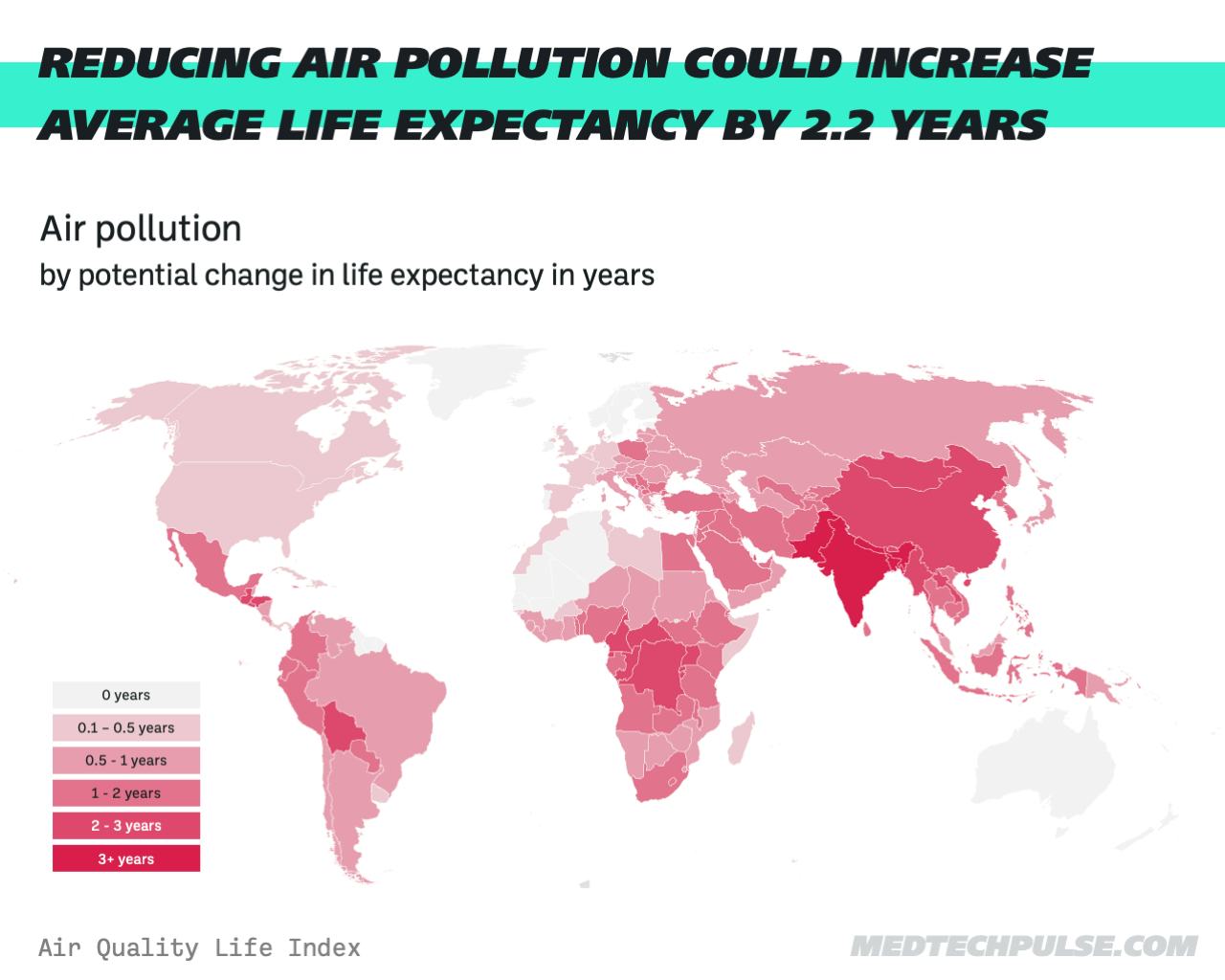 Infographic MTP
The bad news
The index shows that particulate air pollution takes 2.2 years off the global average life expectancy relative to a world that meets the WHO air pollution guideline.
This impact on life expectancy is comparable to that of smoking, more than three times that of alcohol use and unsafe water, six times that of HIV/AIDS, and 89 times that of conflict and terrorism.
We took a closer look at the data:
In 30% of the analyzed countries, air quality is so poor that it reduces average life expectancy by one year or more. This affects mainly economically-emerging countries. 
In the world's two most populated countries, air pollution is among the highest. In China, it is so high that it reduces life expectancy by 2.6 years. In India, the reduction is as much as five years. 
The countries with almost no air pollution are mainly small island states. Air pollution is also uncritical in some regions in North Africa and South America, and in Scandinavia and Australia. 
The good news
In the U.S. and Europe, air quality has improved significantly over the past few years, giving hope to affected regions. 
Milton Friedman, Distinguished Service Professor in Economics and creator of the AQLI, said: "Fortunately, history teaches us that it does not need to be this way. In many places around the planet, like the United States, strong policies, supported by an equally strong willingness for change, have succeeded in reducing air pollution."
The situation in China has also improved significantly after the country recorded some of its highest pollution levels in 2013. The restriction of coal-fired power plants and cars in large cities helped reduce particulate pollution in China by nearly 40%.