Thomas Saur (CEO, CUREosity)
Thomas Saur has been conducting intensive research in the field of neurophysiology for over 20 years. Among his core topics are not only brain plasticity, information processing, and the storage of sensory information, but also the effects of body image, body awareness, and body memory on physiological processes. His background, as well as his and his cofounders' experience with health-impaired relatives, led to the creation of CUREosity.
The Düsseldorf-based startup develops a virtual reality physiotherapy platform to help patients with cognitive, sensory, and motor impairments return to a more self-determined life. VR-assisted therapy offers the opportunity to make neurorehabilitative training more effective and sustainable. CUREosity is working on equipping clinics, practices, and patients with their VR system to bring the new therapy experience into the mainstream.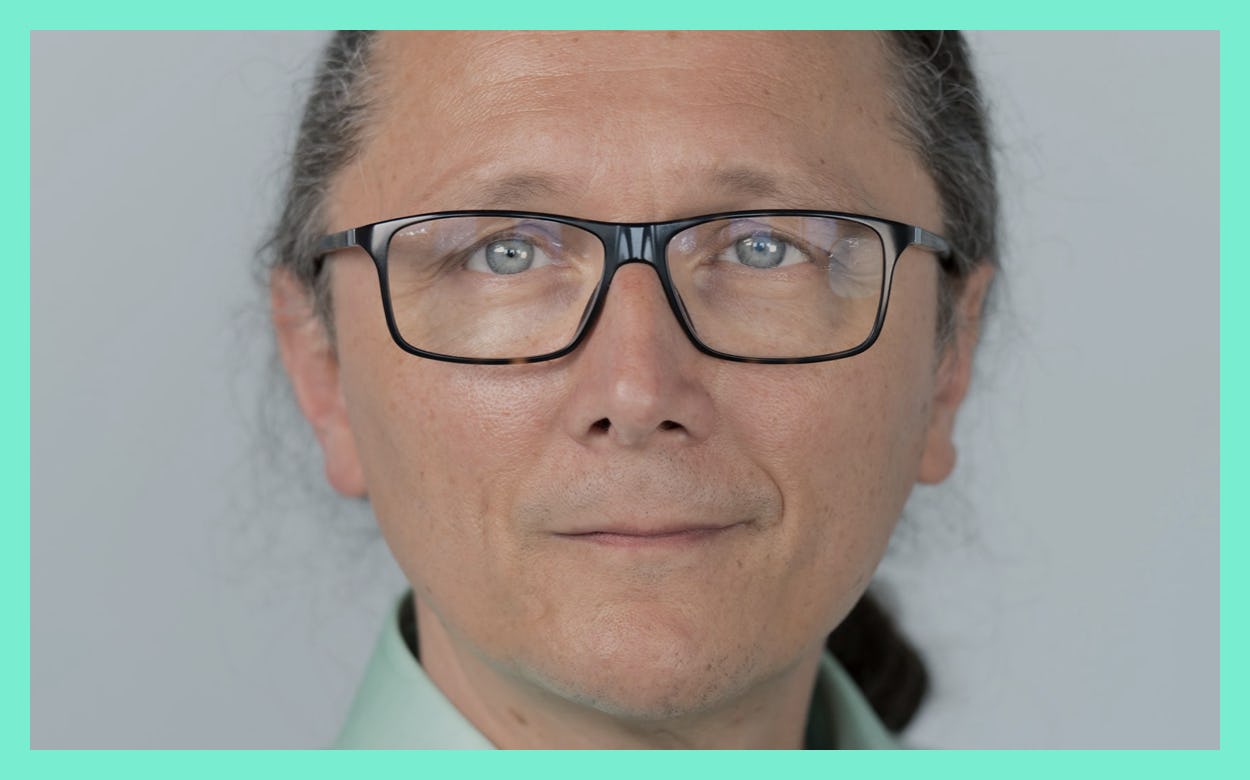 Image: Thomas Saur
Can you explain your job to a five year old?
When a person who is ill and no longer able to move puts on our glasses, he is transported to a completely different world. He finds himself in exciting and interesting areas—for example, on planets in the galaxy or in forest landscapes. He can see and perceive his body much better, and he gets the desire to move again. Even the narrow, frustrating spaces in which many patients find themselves in clinics, for example, are quickly forgotten thanks to the excitement of virtual worlds. They also no longer notice pain or impairments that prevent them from moving as much. With our therapy program, patients can enjoy therapy again and make greater progress.
What excites you most about your job?
What excites me most is the joy on the faces of the patients who use CUREO (editor's note: CUREO is CUREosity's virtual reality therapy software that supports cognitive, sensory, and motor rehabilitation, especially of the upper limbs) and can suddenly do things again—things that the therapists and they themselves did not think they could do before.
Which trend will change the future of medicine?
Clever, digital, self-learning systems will significantly change the future of medicine and successively improve therapy quality. Therapy can be adapted effectively to the different needs of patients, leading to faster success. Even in places and at times when no therapy would be possible, therapy specifically adjusted to the patient can be carried out.
Looking back, which trends have you missed or underestimated?
Perhaps we could have dared to go to market with our product earlier. The positive feedback shows us that patients of different age groups—and therapists—are enthusiastic about our therapy solution, and that we should have started much earlier to make therapeutic successes out of the technical possibilities.
Which MedTech initiative or startup deserves more attention? 
The initiative to use patient history data efficiently for the benefit of patients deserves more attention. While respecting data privacy, patients with rare diseases or complex healing needs can also be offered adequate and individualized therapy. In addition, it is the smart brain-computer-interface devices that deserve more attention, in our view. The technology is on a promising path, but the decisive step is still missing to achieve a broad, medical benefit from this technology. Specialized clinics and practices are using these devices and benefiting from their potential. The next step should be to transfer this benefit into everyday therapeutic practice.
Where would you put a million dollars?
Of course, we would put the $1 million into the vision, development, and distribution of CUREosity. Our common goal is to make our therapy systems available to as many patients as possible from the very beginning.
What's the best advice you've ever received?
Never let yourself set limits from the outside, because you only find out what is really feasible by doing.