Christoph Sachsenmaier (VP, Epimune)
Christoph is a molecular biologist by training and finished his PhD at the University of Innsbruck, Austria, and the Research Center Karlsruhe, Germany in 1994. After four years of postdoctoral research at the Fred Hutchinson Cancer Research Center (Seattle, U.S.), he returned to Germany to join the Tumorbiology Center Freiburg. Along with other scientists at the Center, he started ProQinase GmbH, a pre-clinical oncology drug-discovery service company, in 2001. There he took over responsibility for Sales, Marketing, and Business Development and successfully built the business from scratch. Christoph moved to Berlin in 2004 to join Epigenomics AG as Head of Business Development Clinical Solutions. In 2008, he joined Epidauros AG, which was acquired by Beckman Coulter in 2009. Between 2011 and 2014, Christoph represented ApoCell, Inc., a Houston, Texas-based biomarker company in Europe as Vice President of Business Development before starting his own consultancy. Christoph co-founded Ribolution GmbH (Leipzig, Germany) and served as Managing Director until 2016, at which time he moved back to Berlin to support the establishment of Epimune GmbH, where he has served as VP of Business Development since its foundation in 2017.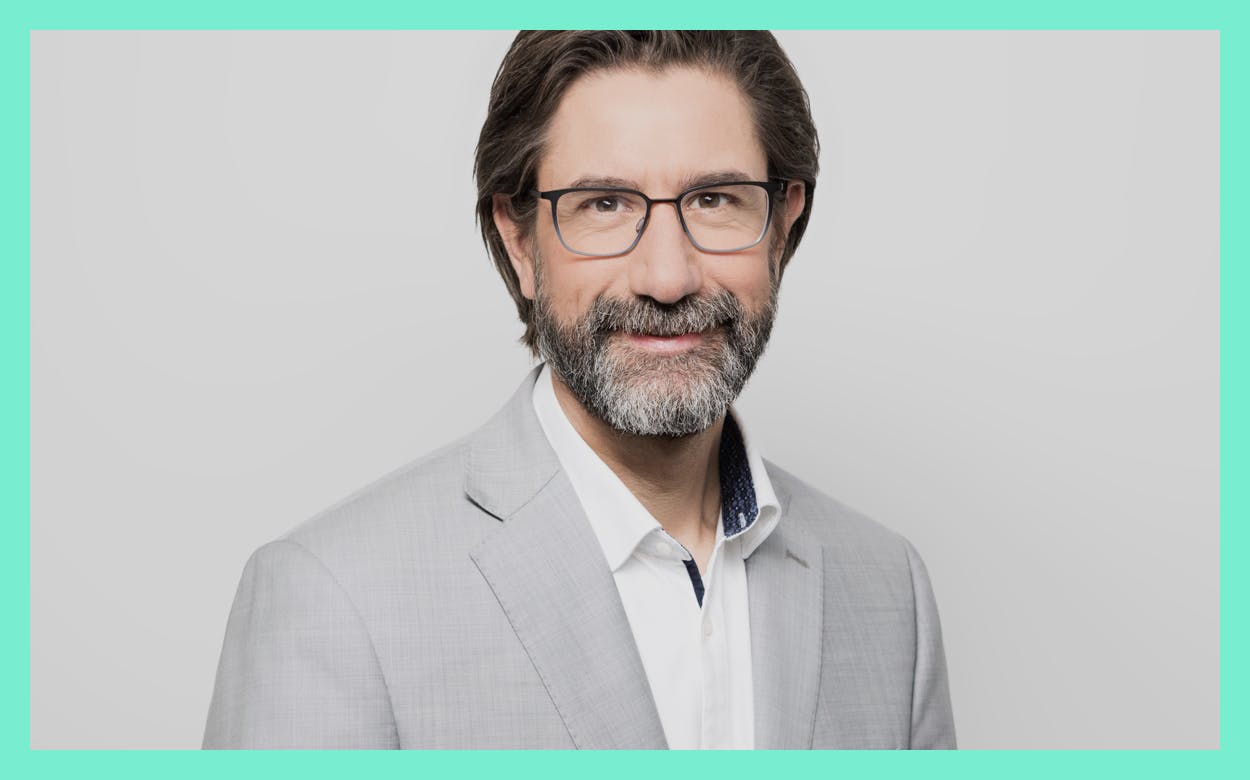 Image: Christoph Sachsenmaier
Can you explain your job to a five-year-old?
We are helping people find out whether their immune system is working properly. Our immune cells protect us from viruses and bacteria that cause diseases. At the same time, they need to make sure not to attack our own body. If the immune system is defective, people either get serious infections or suffer from so-called autoimmune diseases, where our immune cells work against our own body.
There are many people with defective immune systems who don't know it. Most people with immune defects receive medication for their symptoms for many years, but they are not being tested for an immune defect. For this, they need to take a blood draw at a doctor's office, and then have the blood sample sent to a laboratory where it needs to be tested within a few hours.
We have found a way for you and I to check our immune system from home with a simple finger-prick. A few drops of blood are dried on a piece of paper that can be sent by regular mail to anywhere in the world, and it can be stored for many weeks. This helps patients that cannot leave their home for a blood draw. It also makes testing accessible for patients who live in regions where the next hospital or doctor's office is far away. And it also allows doctors to test newborns to determine whether they have a defective immune system at birth. This is especially important because some of these immune defects can be cured if they are detected early in life.
What excites you most about your job?
Working with people from very different backgrounds. The field we are working in is a very tight-knit community of patients, physicians, nurses, researchers, and companies that provide the required therapies. This creates a very vibrant environment where every stakeholder is trying to improve the lives of those patients affected by immune disorders.
Which trend will change the future of medicine?
Most likely digitalization in combination with telemedicine. Personally, I am a strong believer in prevention in cases of disorders that are caused by our lifestyle. I think we could achieve a lot by doing less harmful things to ourselves.  
Looking back, which trends have you missed or underestimated?
I am amazed by the success of the (online) gaming industry. I think we could adopt gaming strategies in healthcare—making a healthy lifestyle fun (and maybe even a little competitive?). 
Which MedTech initiative or startup deserves more attention?
Anything that enables decentralized and affordable (!) healthcare. When we think about self-empowered patients, telemedicine, and consumer healthcare, we should not forget that the majority of people on this planet cannot afford it. We should focus on simple and effective solutions that are easy to roll out on a large scale to people in resource-limited regions. Statistically speaking, every human on this planet has more than one cell phone, so smartphone-based solutions will be key.
Where would you put a million dollars?
Frankly, I would put it into our own company, as I believe it would really help move things forward more effectively. I decided to invest my own money in our company already and would do so again. If that is inappropriate, I would put the money equally in patient organizations (like IPOPI), clinical organizations (like ESID), and awareness campaigns (like World PI Week) focusing on patients with immune disorders.
What's the best advice you've ever received?
Many years ago I was trekking in the Himalayas, and a monk at one of the monasteries we visited told us: "You don't reach the summit by going faster, but by getting up earlier." I think there is a lot of truth in this. You can't force things that need time, and you can reach your goals if you go slowly but persistently. I try to remember this in many aspects of my life and profession.