Philips is the new leader in European MedTech patents
Last month, the European Patent Office (EPO) published its figures on patent applications from 2021. 
Patent applications are an important indicator of an industry's innovativeness, as well as the future viability of companies and markets. 
That's why we always take a close look at new patent data. But before we get to the MedTech segment, here are the most important cross-industry numbers:
A total of 188,600 patents were filed, an increase of 4.5% from 2020. 
A quarter of the applications came from the United States. Germany is in second place with 14% of the applications, followed by Japan with 11% and China with 9%.
Most patent applications are in the field of digital communication. It is therefore hardly surprising that the tech players Huawei, Samsung, and LG have the most patent applications. 
And now on to medical technology, which is always in the top ranks of industries in terms of patent applications, as it thrives on innovation. German MedTech companies, for example, make more than a third of their sales from products that have been on the market for less than three years.
Here are the key figures:
Last year, 15,321 medical technology patents were filed. In total, more than 8% of all patent applications were in the field of medical technology. 
However, the number of MedTech patent applications grew by only 0.8% compared to the previous year—and thus, more slowly than other industries. 
In 2020, medical technology was still the industry with the most patent applications, ahead of digital communication and computer technology.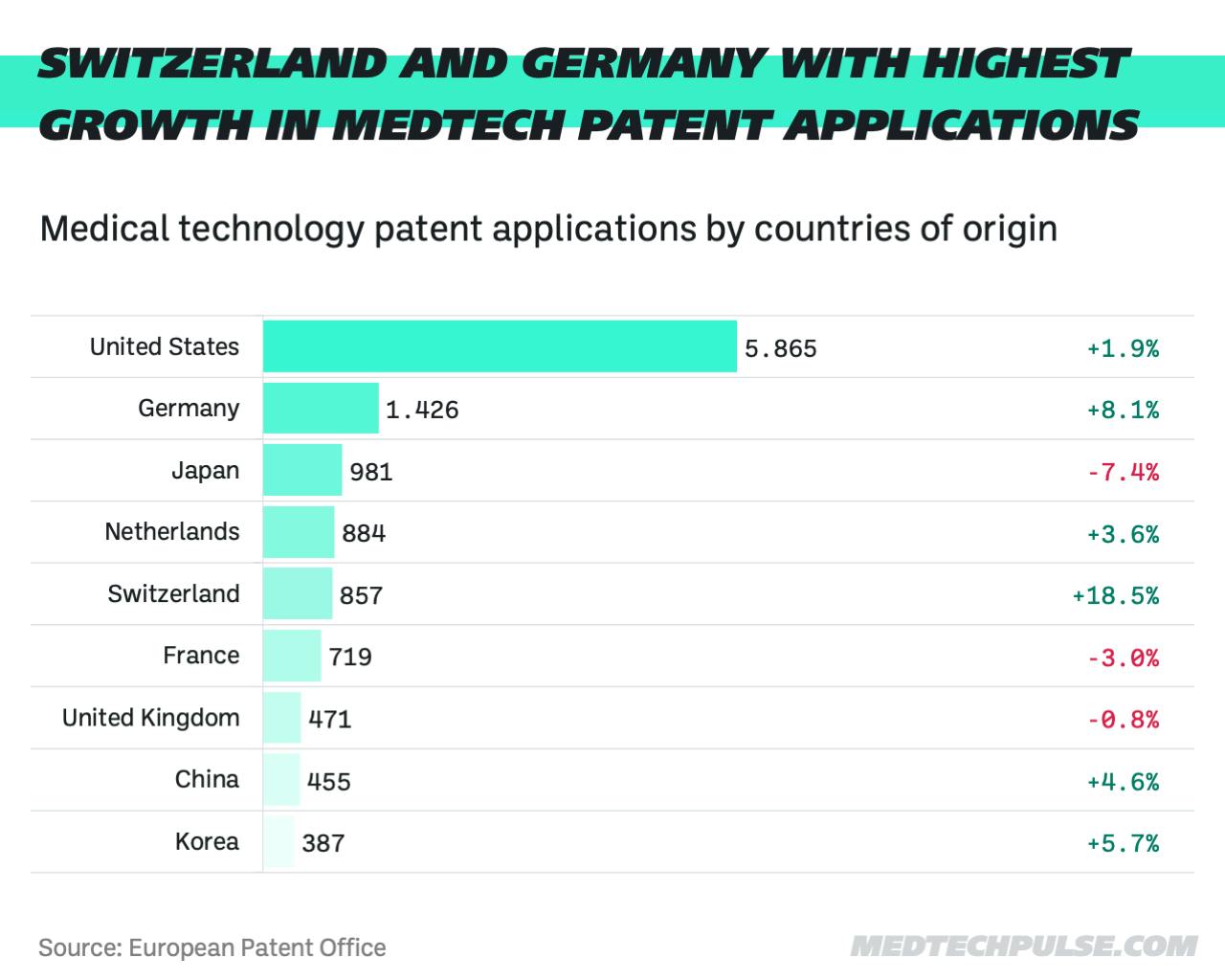 In the MedTech sector, U.S. companies are far ahead of their European competitors. 38% of all patent applications come from the USA. 
However, Switzerland and Germany recorded the strongest growth. 
Among the companies, Philips, a European company, is the new leader and has overtaken the two U.S. heavyweights Johnson & Johnson and Medtronic.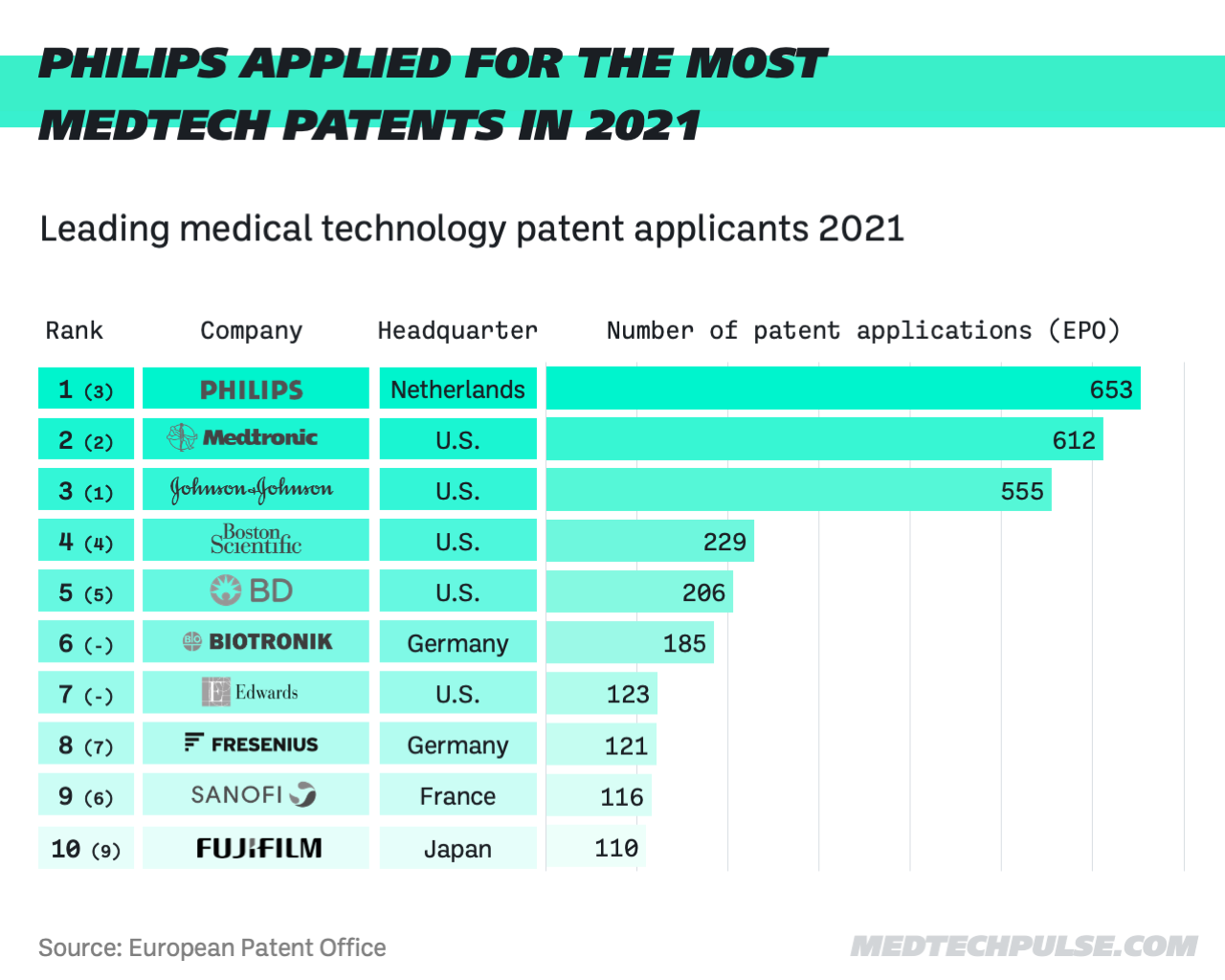 The sharp decline in Johnson & Johnson's patent filings may also be related to the difficult year for the company. J&J had an 11.6% drop in sales, according to Medical Product Outsourcing's 2021 report. And we see it time and time again that companies often cut back on innovation in tough times. 
The two new companies in the top 10 patent applications are also interesting. Biotronik and Edwards are both active in cardiovascular medical technology. 
From a European perspective, the figures are promising. In terms of patent applications, the European MedTech ecosystem has made up ground on the number one: the United States.